KingsRoad
KingsRoad is a true browser based action RPG, nice oldschool Diablo feel. Not overpowered Pay2Win like other similar games. You can choose between a Knight, Wizard and an Archer. After completing a dungeon manually, you can use auto attack and loot mode to avoid manual grinding. Can be played solo or with a team. Weekly events, PvP arena, quests. Doesn't require high-end PC to play.





(12 votes, average: 2.75 out of 5)
Rate it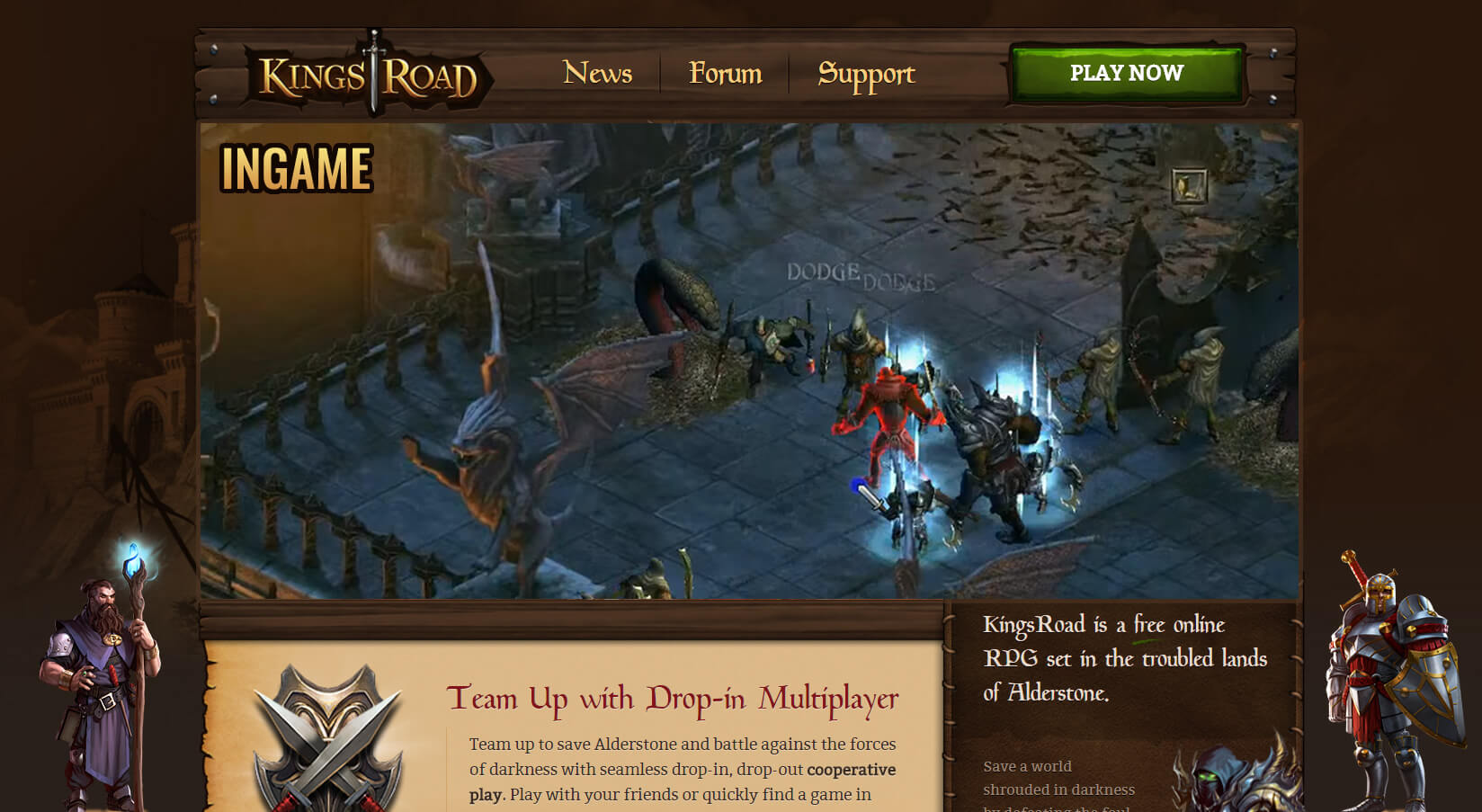 kingsroad-action-rpg-online
3

comments on

"KingsRoad"
Wintermute
April 01, 2017 at 03:01 pm
Play it. And hate yourself later, when you are in the Hamster-Wheel.

Grumble only, ONLY wants you money, and that FAST.

They are starving...
4 year player
March 31, 2017 at 07:30 am
Completely p2w, outrages on prices, need $1000 a month to stay current, constant changes to try and make you purchase. Look elsewhere!!
Anonymous
March 30, 2017 at 11:26 pm
No updates, gets repetitive quite fast, and the bugs - not sure they even try to fix them. Otherwise a pretty decent retro game, used to be much more popular than it is know. Kinda wish there were more different maps to explore.