Konoro Kingdom
Konoro Kingdom is a text-based RPG about wars and fighting. Choose your race whether you'd like to be Barbarians, Warriors or Magi. Go to village to visit storehouse, village hall and food store with each giving you various activities to do. Train yourself, increase your stats and rise your ranking in the statistics. Visit fields to produce materials such as crystal, wood, metal and food. Explore the world, upgrade your facilities with collected materials and do some research.





(5 votes, average: 4.8 out of 5)
Rate it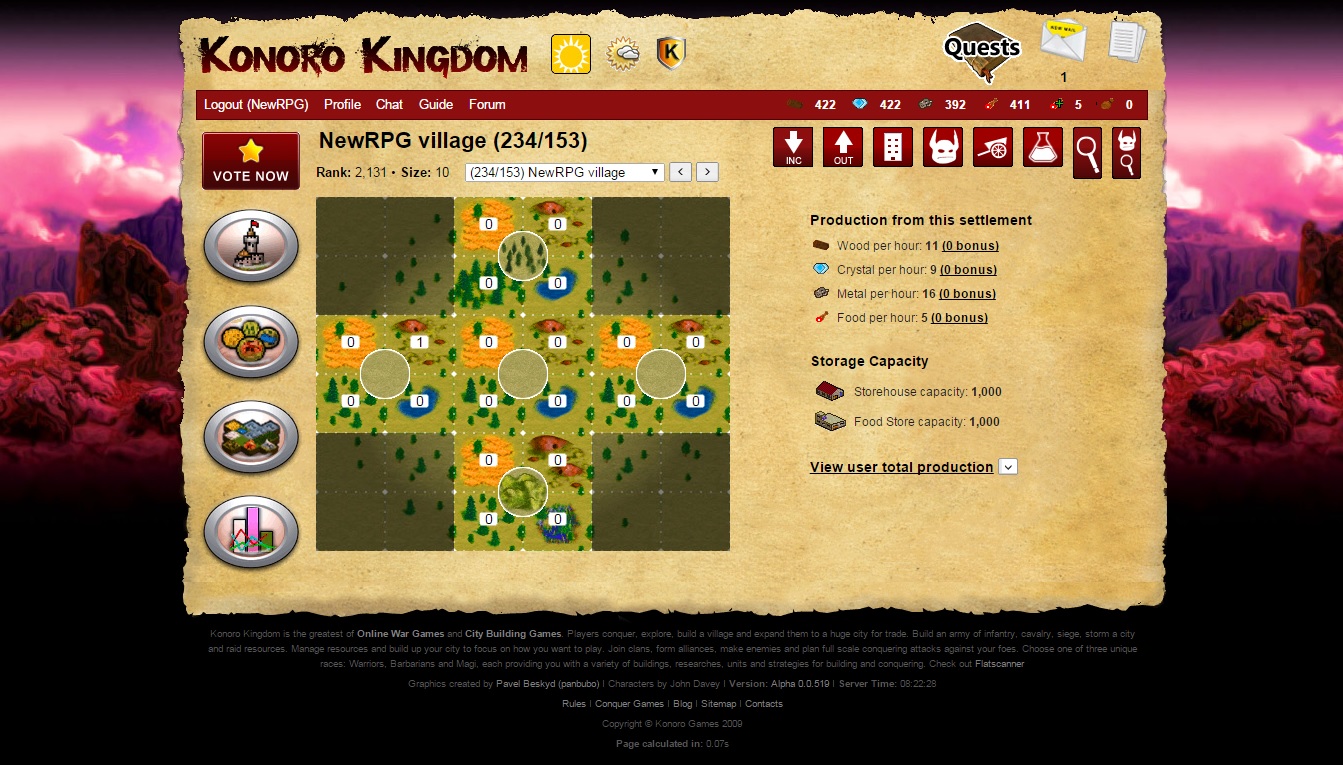 2

comments on

"Konoro Kingdom"
TolEate
November 10, 2015 at 04:40 pm
It's a great game, but still in alpha stage. The developers (Lep & Dom(Dom's in-game name is intellix)) are really friendly, and it's a great game. Great way to do everything cool : In the game, once you have a Statehouse(one of the awesome buildings), join the clan RAM / RidersofApocalypticMayhem and you will have a great time playing.
Daniel
August 24, 2015 at 08:08 am
It is truly a great game and have been playing for quite a few years. Sadly, there are only 2 developers working on and off though at least they keep the website up. Its got a great concept and is playable and fun at the moment if you are into city building games, but except bugs and incomplete portions of the game though main aspects are finished.