La Cosa Nostra
La Cosa Nostra is a free text-based browser game about mafia world and gangsters. Visit black market to purchase weapons, get a job, buy clothes or get a dog. The city includes hospital, police station, travelling and shops. You can travel to different cities of New York, New Jersey and Nevada. Join a family, gamble or hire bodyguards. Starting an arson of factories requires joining a family. Acquire new skills, upgrade levels, commit crimes and complete missions. Steal a car from a parking lot or from streets.





(4 votes, average: 4.5 out of 5)
Rate it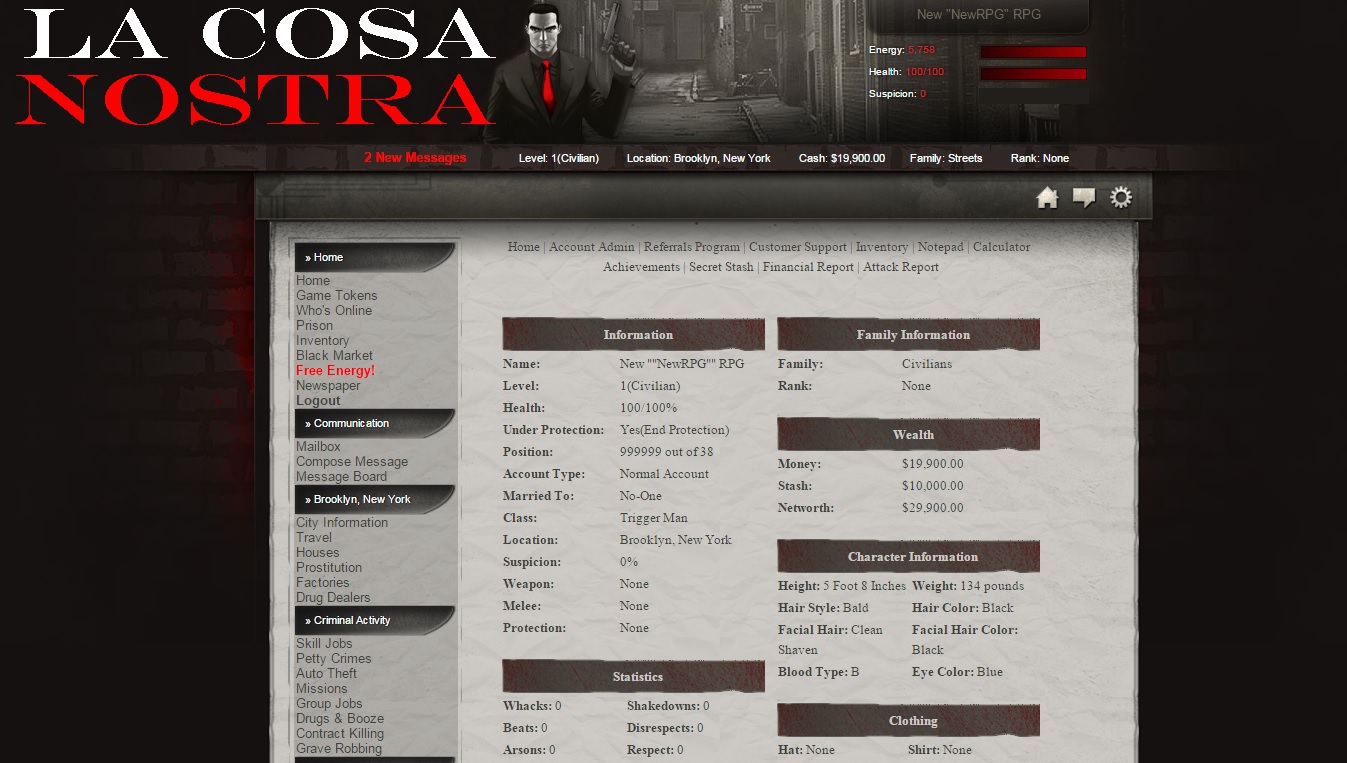 1

comments on

"La Cosa Nostra"
Dott Dogg
September 10, 2015 at 01:06 am
One of the most enjoyable mafia games out there!