Lords of Lords (OFFLINE)
In Lords of Lords you can join battles and defeat your opponents. This is your chance to train stats, gain power and win fights. After a successful victory, you can earn gold and gain experience. After losing the battle, on the other hand, you also lose a certain amount of your gold and experience. If you want to create or join a guild, you have to focus on levelling as the feature is available after level 250. Go shopping and purchase the best equipment you could find. NB! UK version can be found at "lordsoflords.uk".





(7 votes, average: 4.57 out of 5)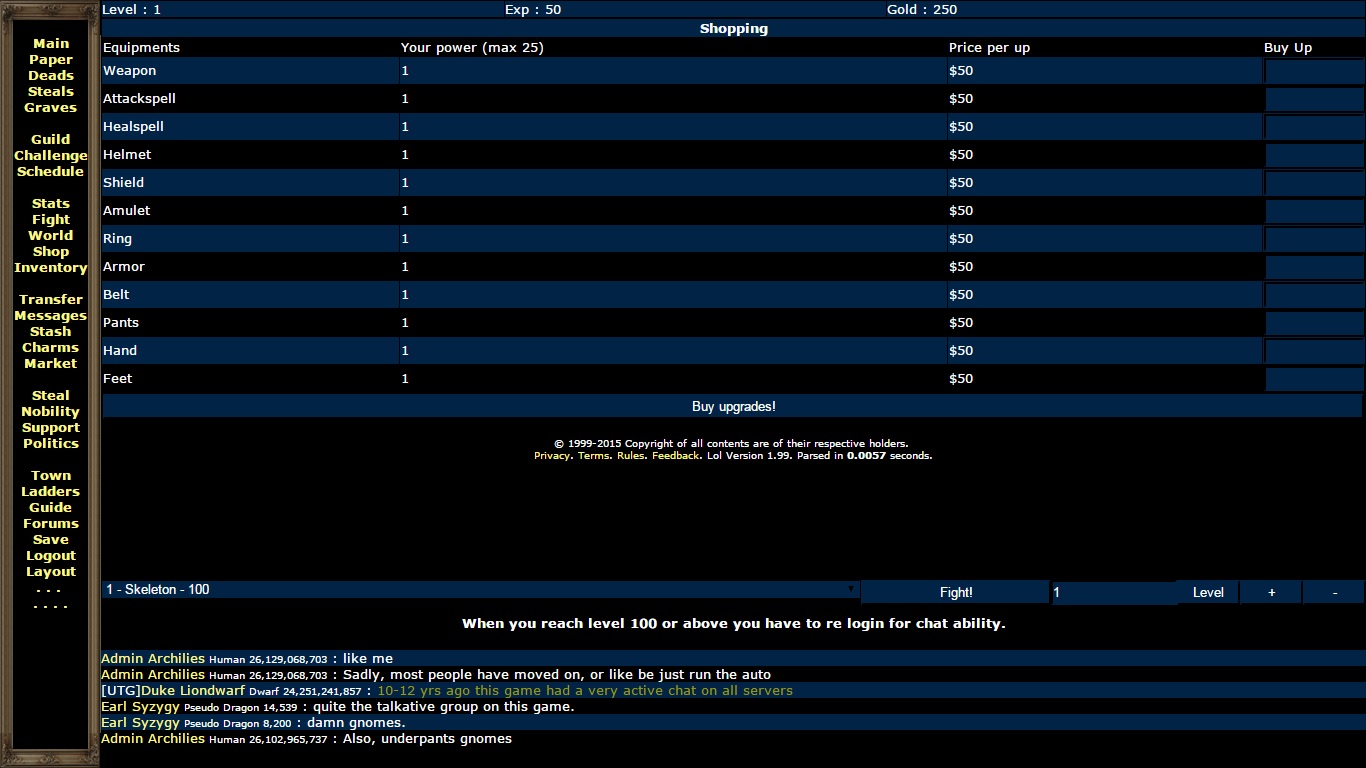 6

comments on

"Lords of Lords"
sander
January 25, 2020 at 12:14 pm
they have changed the game and dont like it anymore... a shame to change the way of playing a game you knew
Braz
January 13, 2020 at 09:29 pm
Any game up?
NewRPG
May 02, 2018 at 10:55 pm
For players looking for the UK version: lordsoflords.uk
Nick
February 16, 2017 at 05:41 am
love this game, just got a new server that's in development. great place to kill some time and chat, always someone online.
Nick
September 24, 2016 at 03:22 am
love the game, been playing for years
Mark
December 06, 2015 at 01:57 pm
Lords of lords is a great game. come give it a try and someone will help you get started.