Mafia Block
Mafia Block is an excellent mafia browser game that drags you into the illegal world with criminals and gangsters. Explore the streets where you have a chance to find diamonds, money or gain experience. There is also a possibility to end up in jail. The game contains a huge variety of various crimes so be ready for mugging, pimping, robbery, fraud, drug deal, betrayal, heist and loan sharking. You can also try out blackjack, slots, lottery and high-low.





(7 votes, average: 3.71 out of 5)
Rate it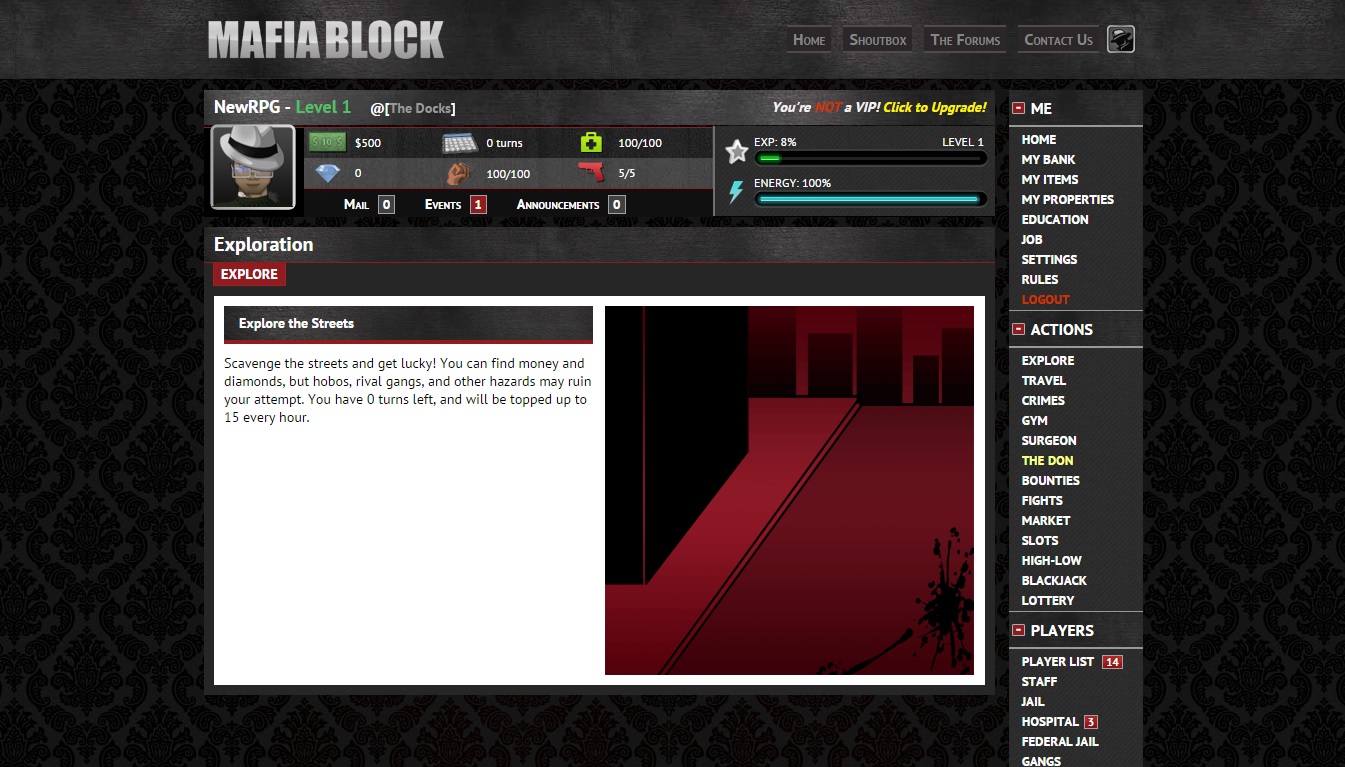 1

comments on

"Mafia Block"
FancyMcfancyPants
November 08, 2015 at 06:28 pm
This game is not very good game. It has 10 active players a day, That is all. The staff on here don't do anything (funny thing is the company is called idle media LOL). Save yourself the trouble and play something else.