Mafia Feud
(Online since

2022

)
Mafia Feud is the English version of an existing game developed over 15 years and played for millions of hours.
You enter the world as a nobody that no one fears. But it doesn't have to stay that way. Start off with a mission and commit crimes to improve your rank. As your rank increases, you will get access to more functions, while crimes will become easier and more rewarding.
Start your own companies to start building your wealth. Choose wisely what you use your money on. You can reinvest it, buy what you need from other players, improve your defence or even attack others. The more money you have, the bigger the target on your back will be, so don't forget to improve your defence.
Consider joining(or creating) a family to gain additional bonuses and fight for the cities in the game. The family that owns a city will earn money based on the activity in that city.
There are also properties in each city that players can own. Some examples are the airport and the jail. With the airport, the owner earns money every time a player travels from the city. The jail earns the owner money by allowing prisoners to bribe the owner to get out.
No matter what you do, be careful with who you trust. If someone kills you, then you have to start all over again.
Do you have what it takes?





(3 votes, average: 5 out of 5)
Rate it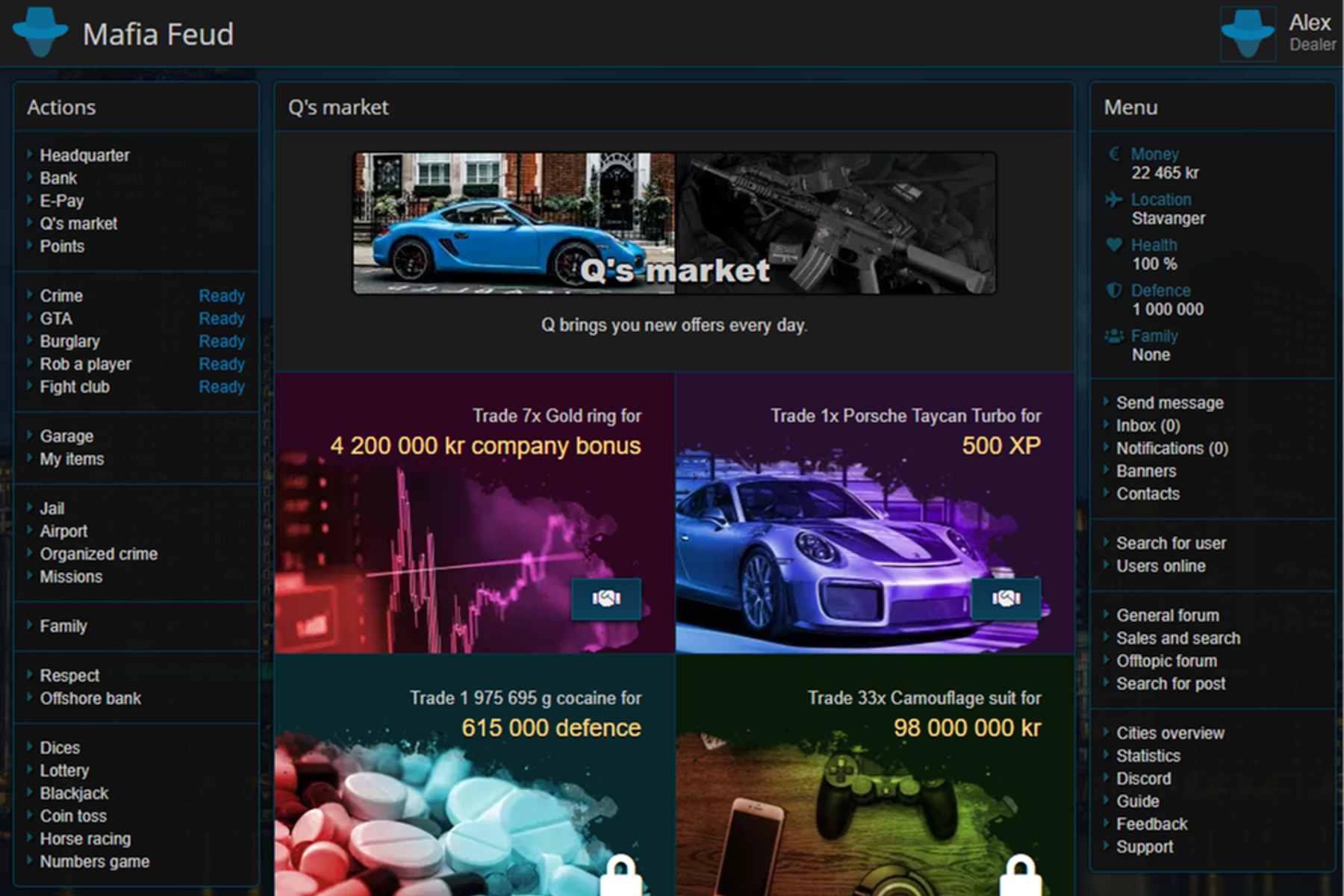 Complete your daily trades on Q's market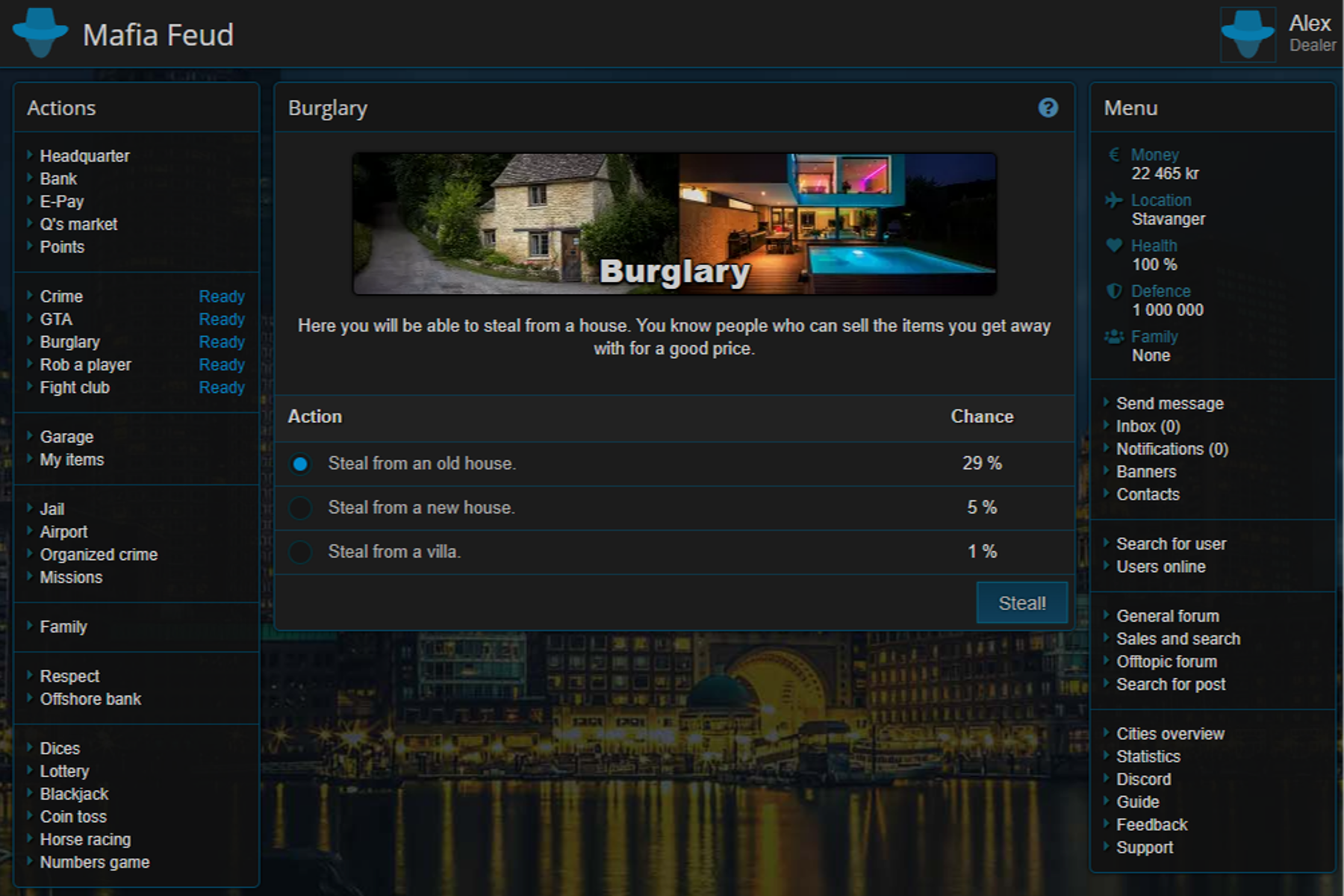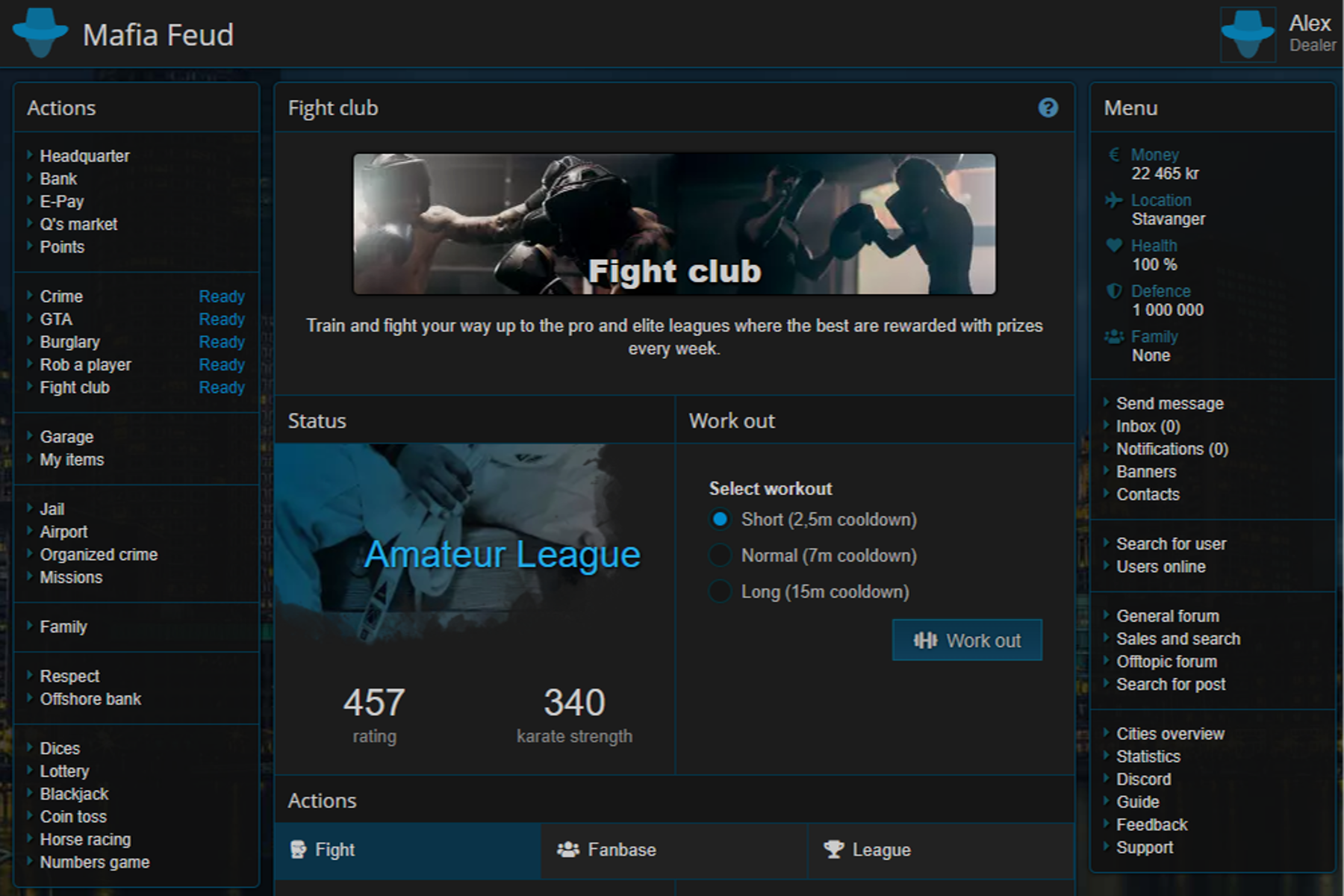 Compete in the fight club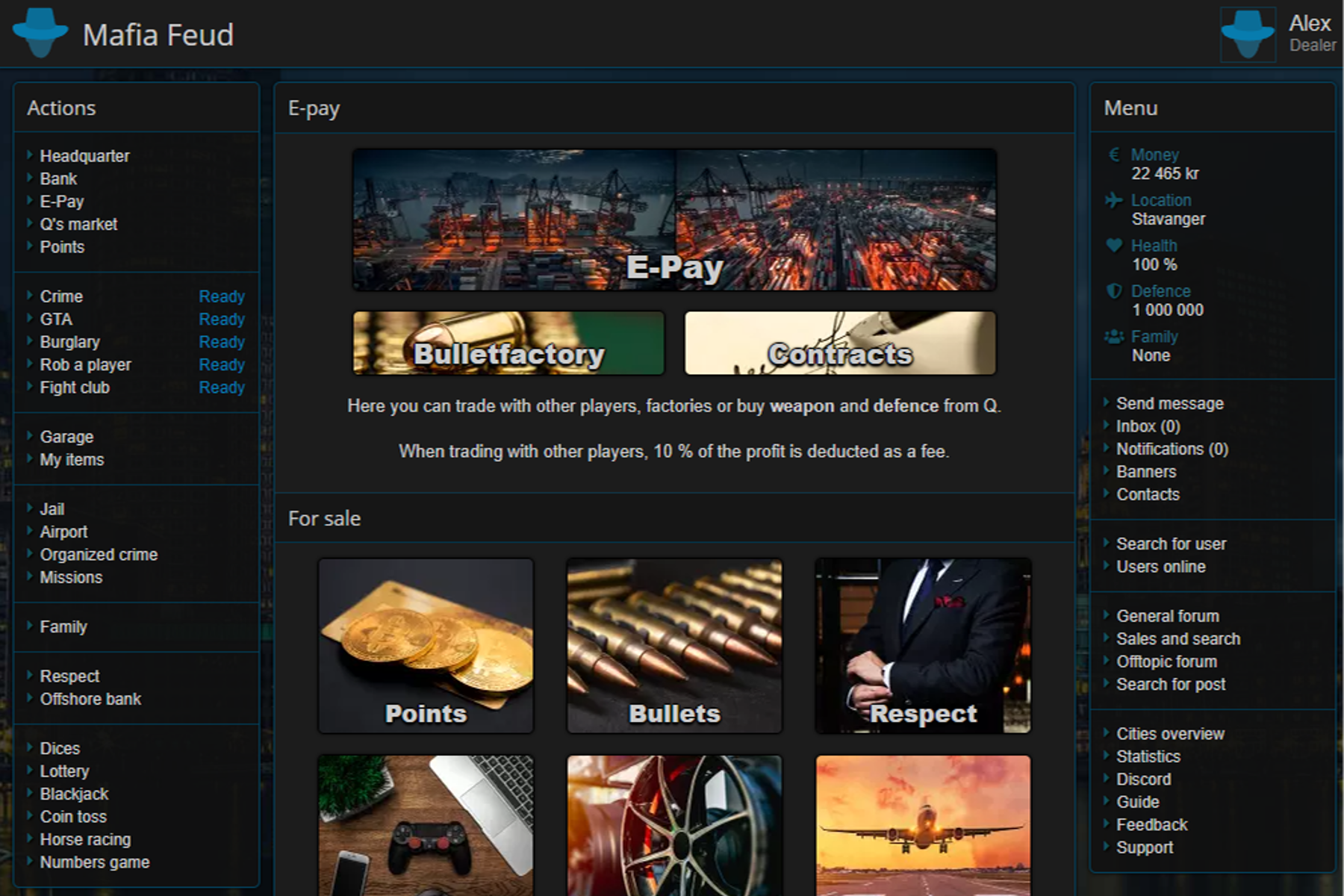 0

comments on

"Mafia Feud"