Mafia Online
Mafia Online is a mobile-friendly mafia game. Round-based game, started on 25.08.2018, currently over 100+ players. Mostly a Player vs Player game. Create or join a Syndicate. Start your business, trade your goods. Hit the Casino to kill time or test your luck. From your HQ you can manage your Garage, Armoury, Security, Bullet Factory, Hospital, Bank accounts and safehouses. You an build your leadership and driving skills and workshops allow you to produce guns and ammunition. Weekly updates, latest technology and a growing community makes it a very potential Mafia game.





(3 votes, average: 4.67 out of 5)
Rate it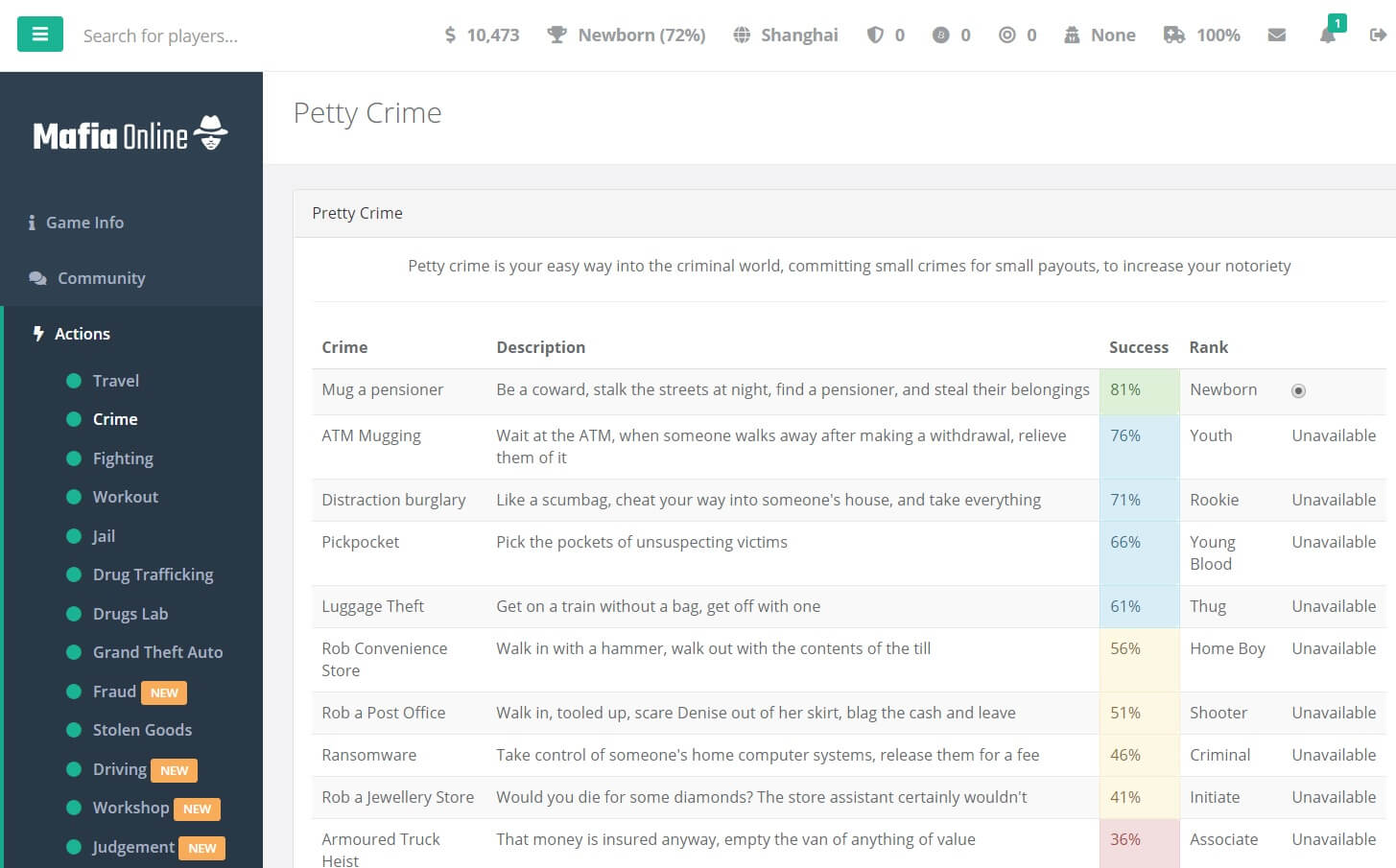 2

comments on

"Mafia Online"
Doku
September 06, 2019 at 12:54 am
Today the developer once again, after many months of no development, talked about shutting down the game.
Game has around 4-6 active players per day, and is totally dead.

Such a shame for a game with a little potential - But when a game has a clueless and inactive developer , there are never a chance of being a success.
Old-Schooler
November 03, 2018 at 01:43 am
Game offers a lot of features/mechanics, but has a very small players.
If it gets 100 new active users, it sure could be a funny game!