Mafia Order
(Online since

2022

)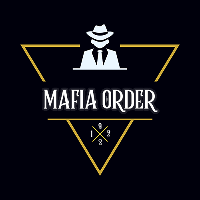 Welcome to 1922 America, a place filled with bootlegging, criminals and heists. You're encouraged to live in a world where there's a lot of criminal activity to partake in and multiple families you can affiliate with. In fact, once you join the Mafia Order game, your focus is to try and figure out exactly which family you want to be a part of.
Once you choose a family, you will need to fulfill their demands, follow their orders and do everything you can for your family to raise to power and own as much territory as possible. This is a game where working as a team, committing organized crimes, performing heists and doing crimes with your family will actually help you rank up and surpass any of your enemies.
As you get a higher and higher rank, you can equip better items to boost your power and obtain better consumables. If you feel brave enough you could even create your own family. Work together with allies, conspire together and attack other families with the idea of taking and sharing their territory. After all, every territory you have will bring you money, so the more you get, the richer you'll be.
In Mafia Order you also have a player-created and controlled market and economy. You get to focus on keeping costs under control in order to accumulate even more wealth. Everyone starts the same, but it's up to your wits, strategies and approach to accumulate the most money and control other players. There are lots of casinos and gambling in the game, you can play there or even buy the casino to generate wealth automatically for you and your family.
Mafia Order is also a game focused on working alongside others. You can hire detectives to find people and deal with them the way you want. There's also live chat added to the game and a leaderboard to encourage great gameplay and more immersion.
If you want to live in a wonderful, mob and crime-themed world and strive to survive, try out Mafia Order today! This incredible online, text-based RPG will test your skills and push you to the absolute limits as you try to create and maintain the best mafia family!





(11 votes, average: 4.82 out of 5)
Rate it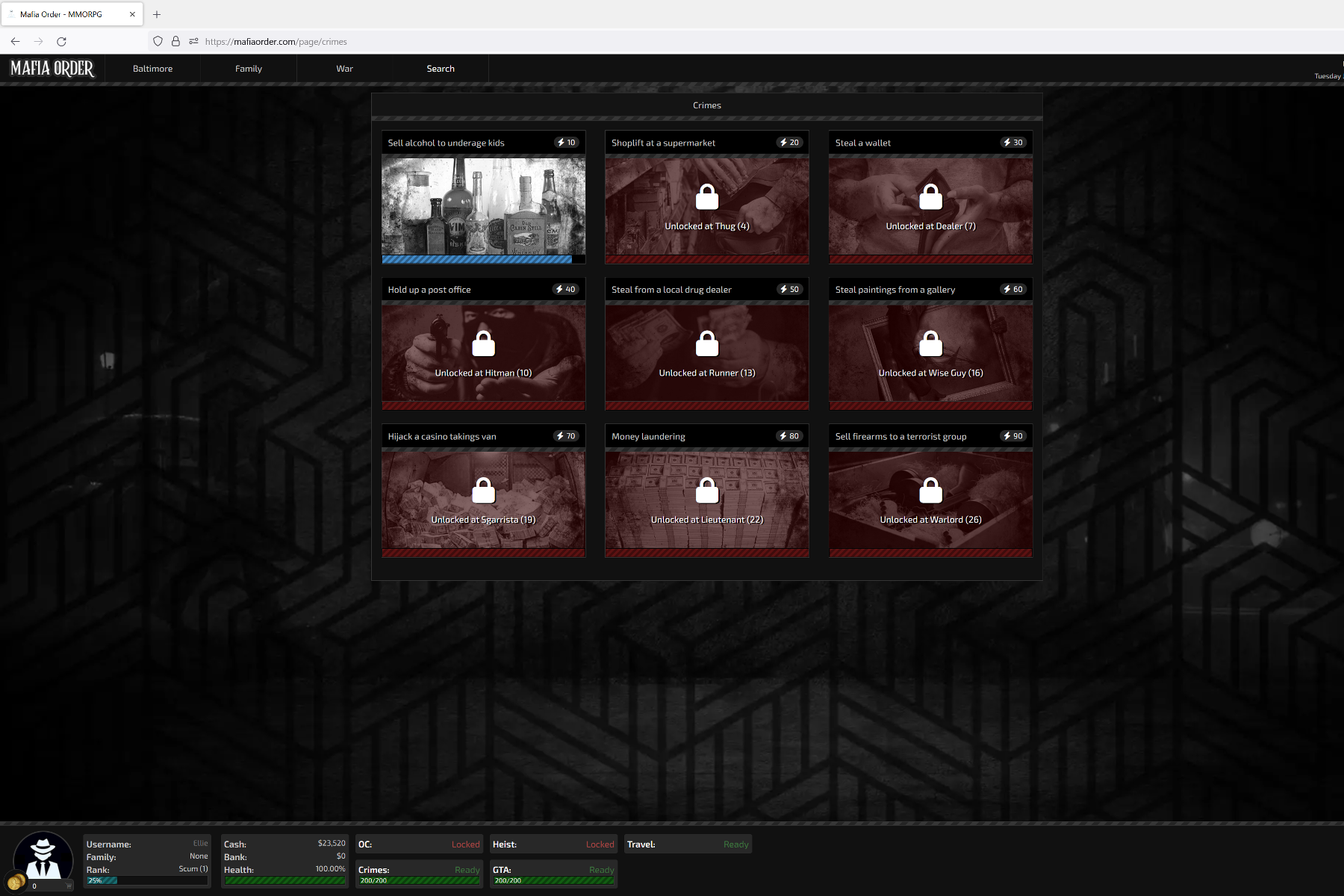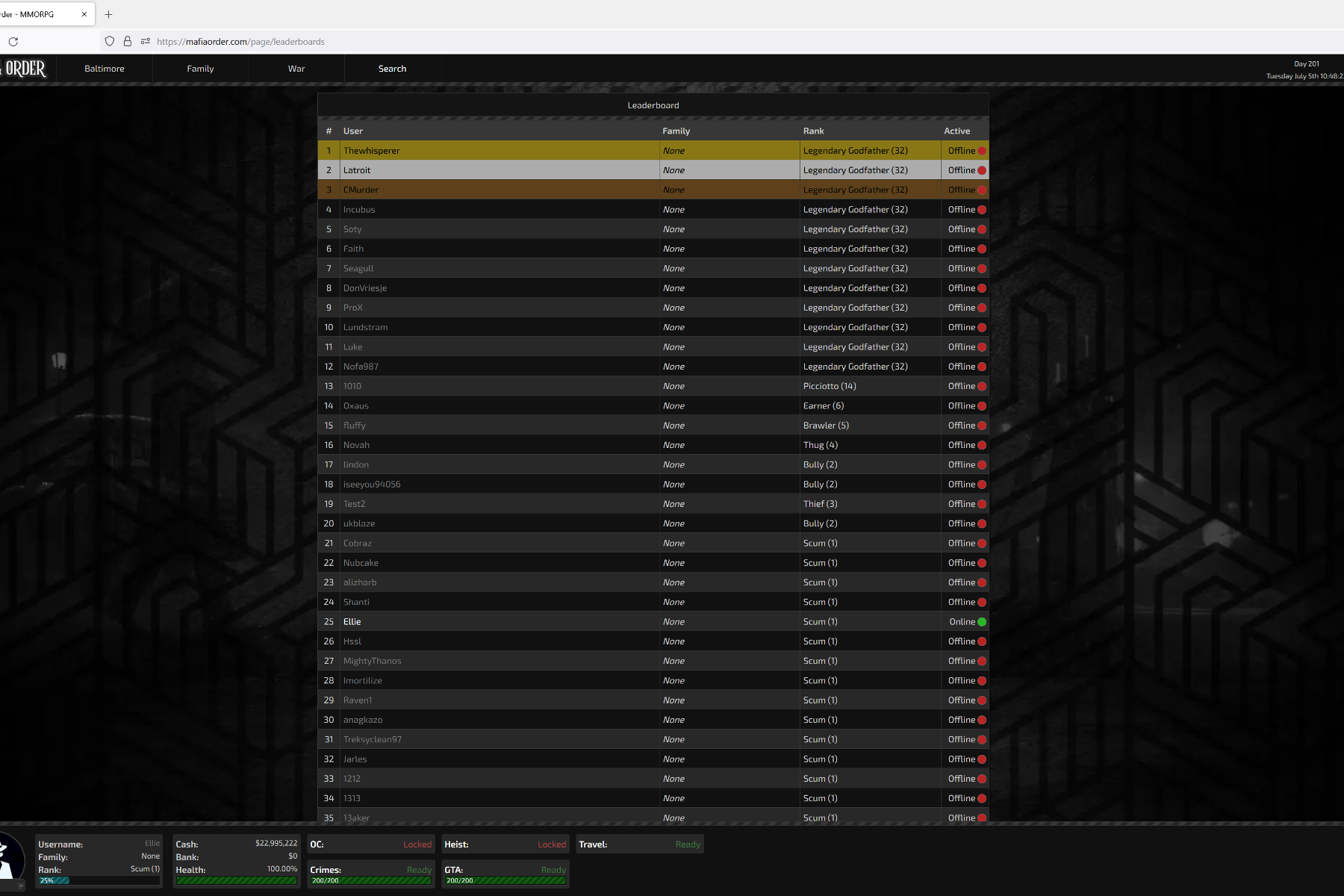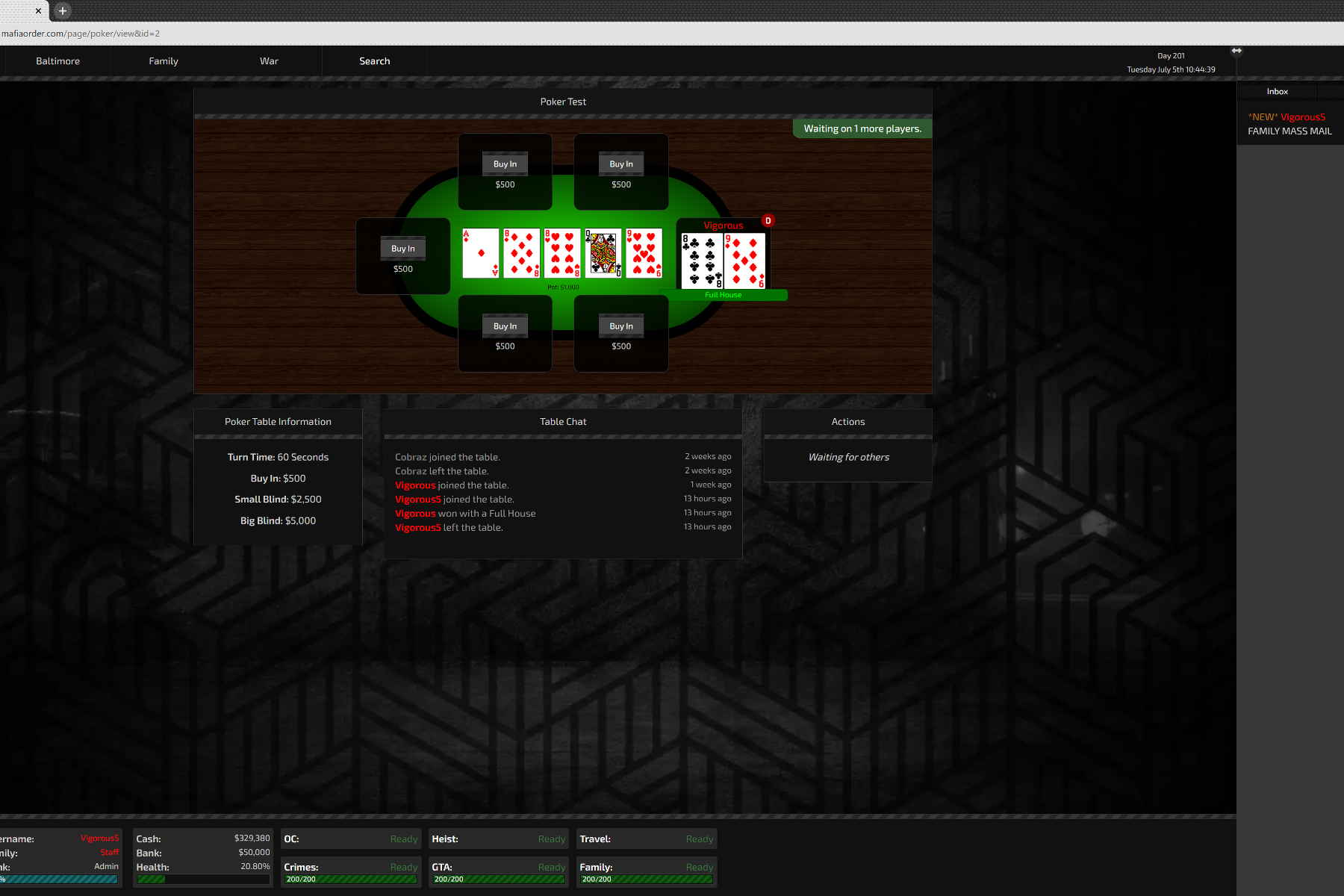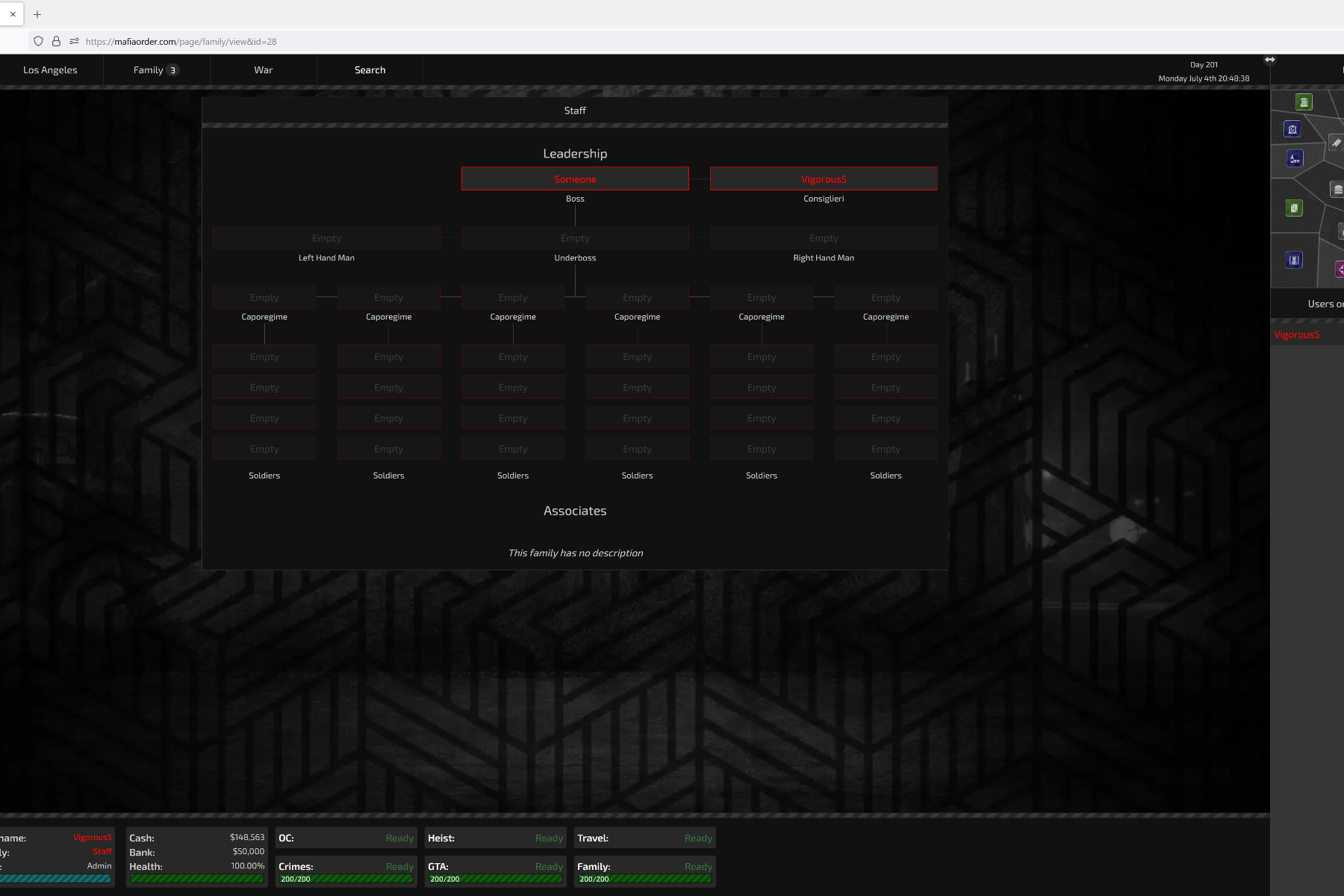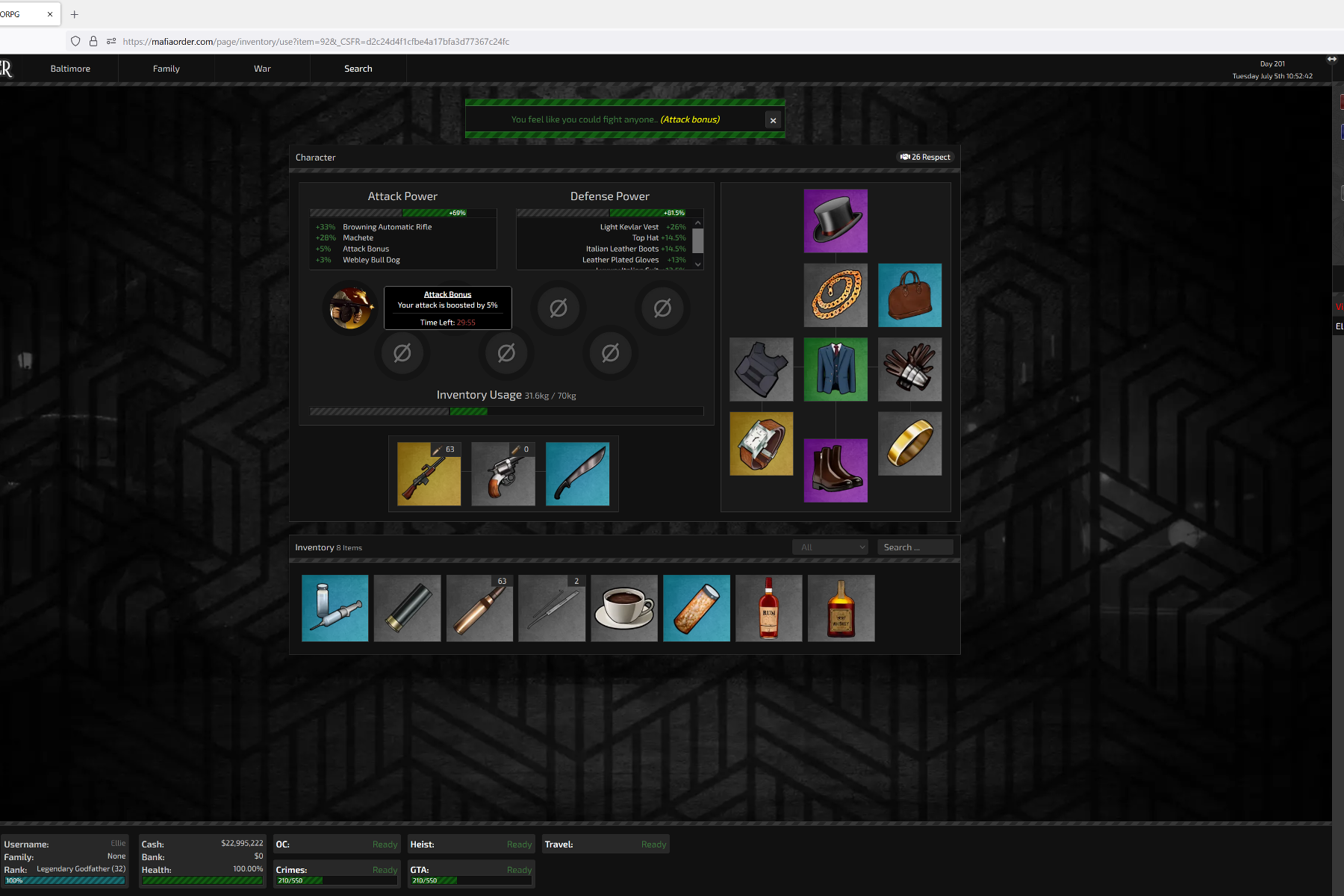 0

comments on

"Mafia Order"