Mafiakill
(Online since

2019

)
Mafiakill is a free text based mafia game which is a popular online game.
The goal is to become the best gangster, police or scientist in the whole game.

You have to work your way through engaging in criminal or non-criminal activities.
All characters have their own way.

As a criminal, you will steal money and steal cars and you train yourself to become a real gangster.

As a scientist you will do research and build cars. You participate in scientists' competitions, beating other scientists with your intelligence.

As a police officer, you look for criminals who misbehave. By confiscating cars you get salary. With salary you can buy weapons that make you stronger. Look for criminals, and arrest them if they commit a crime and put them in jail.

Of course you are not completely alone. Let your family help or make new friends while playing.

To earn some extra money, there are several options in the game. Think of participating on the shooting range or shooting another player.





(360 votes, average: 4.96 out of 5)
Rate it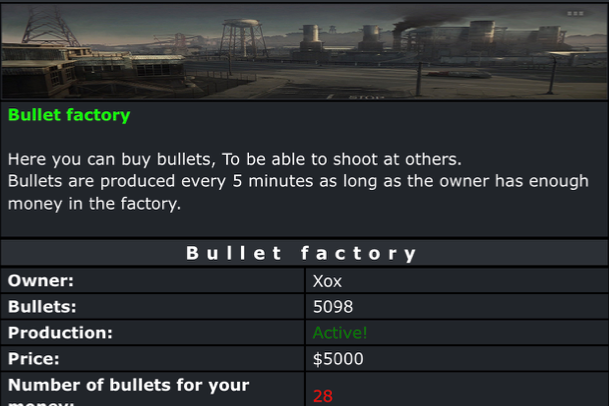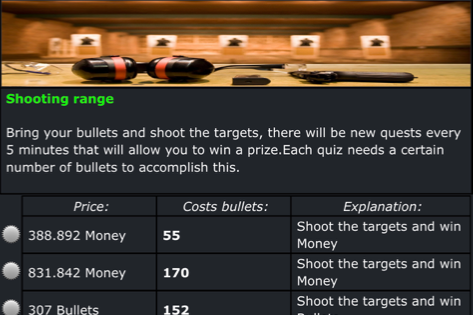 6

comments on

"Mafiakill"
Xox
October 10, 2020 at 11:23 am
Good game for on your mobile when you go to school.
I played the game a lot you can join me clan my name is xox on the game.

It's a easy game to play on the begin is hard to rank but it will be easier later.
Emiel
October 06, 2020 at 08:59 pm
So I have played this game from the beginning and it has improved so much. I like it. Would enjoy a bigger community though.
Sanclemente
October 05, 2020 at 11:10 pm
Decent game. I actually like playing it.
Keep up the good work.
Mafiakill owner
September 28, 2020 at 09:04 pm
Hello, I'm sad to hear that i was wondering what you mean with ther is nothing to do? Ther are a lot of options to do.
What is your username on the game maby you can tell more about what you want see in a tut or maby I can help you with some problems you face with.
I hope you let hear something from you.
TheKage
September 13, 2020 at 11:56 pm
Worst textbased game I have ever played, and I play a lot of shit before, there is absolutely no instructions and nothing you can do on this game, the comment was probably from the owner LMAO! Just another copy and paste BS.
Berend
July 20, 2020 at 01:11 pm
Mk is a good updated game love to play it