MafiaMob
MafiaMob is a free browser-based text game that includes becoming a gangster. If you're curious about other players then you must buy information from "The Cheese Man". Simply give him the username of a player and decide whether you'd like to get basic information, advanced information or the works. Beating up means fighting against other player. If you win the fight and beat someone up, you'll earn 5 points, but if you lose the fight you will also lose 5 points.





(5 votes, average: 3.2 out of 5)
Rate it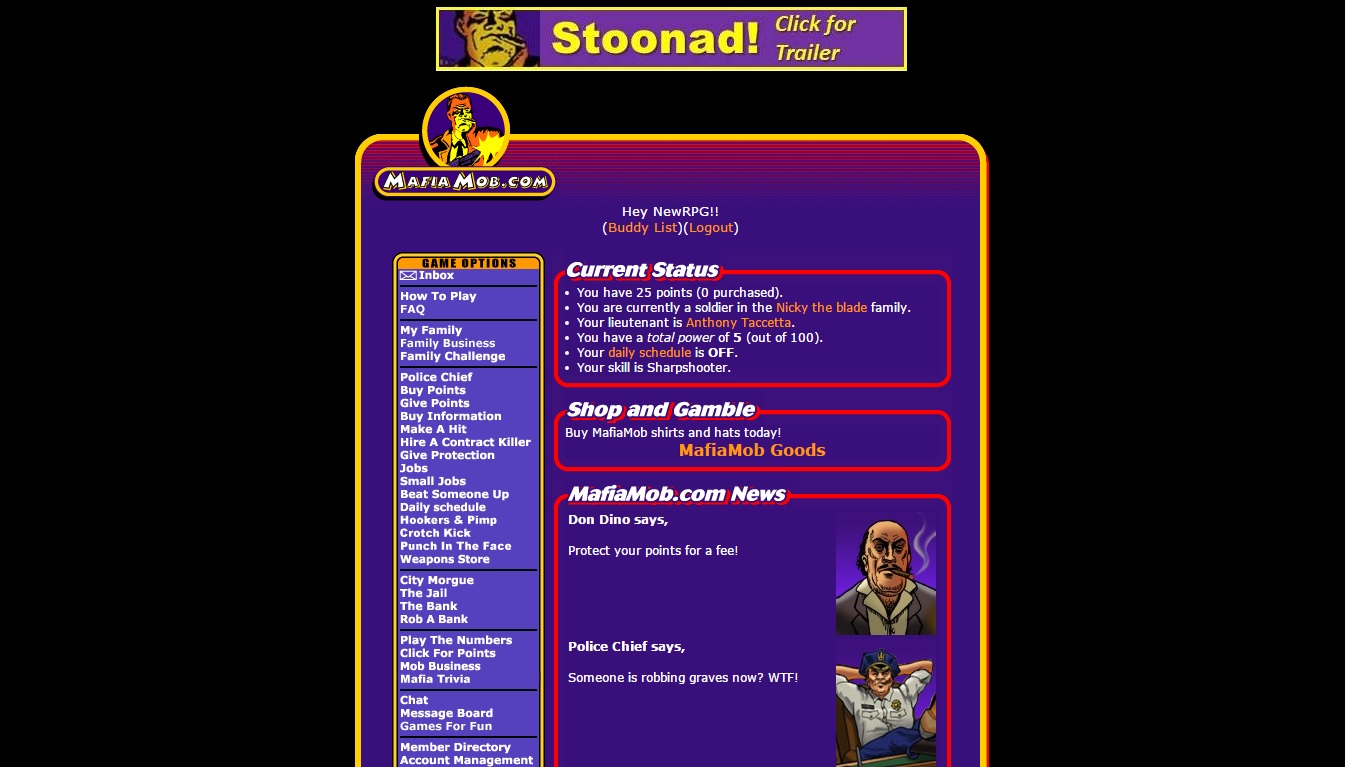 2

comments on

"MafiaMob"
Jerry Garcia
October 04, 2015 at 08:37 pm
It's not so much the game that keeps it fun, but the people involved. Worth the time if you like an old school type game.
danny greene
September 30, 2015 at 10:50 pm
older game without a lot of graphics but it has character.