Mafiaparadise
Mafiaparadise is not like any other mafia game. You don't have levels or gym or crimes like usually. You would think this sounds boring. Actually this is what makes it the most interesting mafia game ever. You have your own territory, you attack others and claim that territory as yours. Some might try to steal territory from you too, but that's why you have to think your every step through. Be sure to enter a mafia family for support from others. Design is refreshing, not like the usual dark style you encounter when visiting text-based mafia games.





(35 votes, average: 3.46 out of 5)
Rate it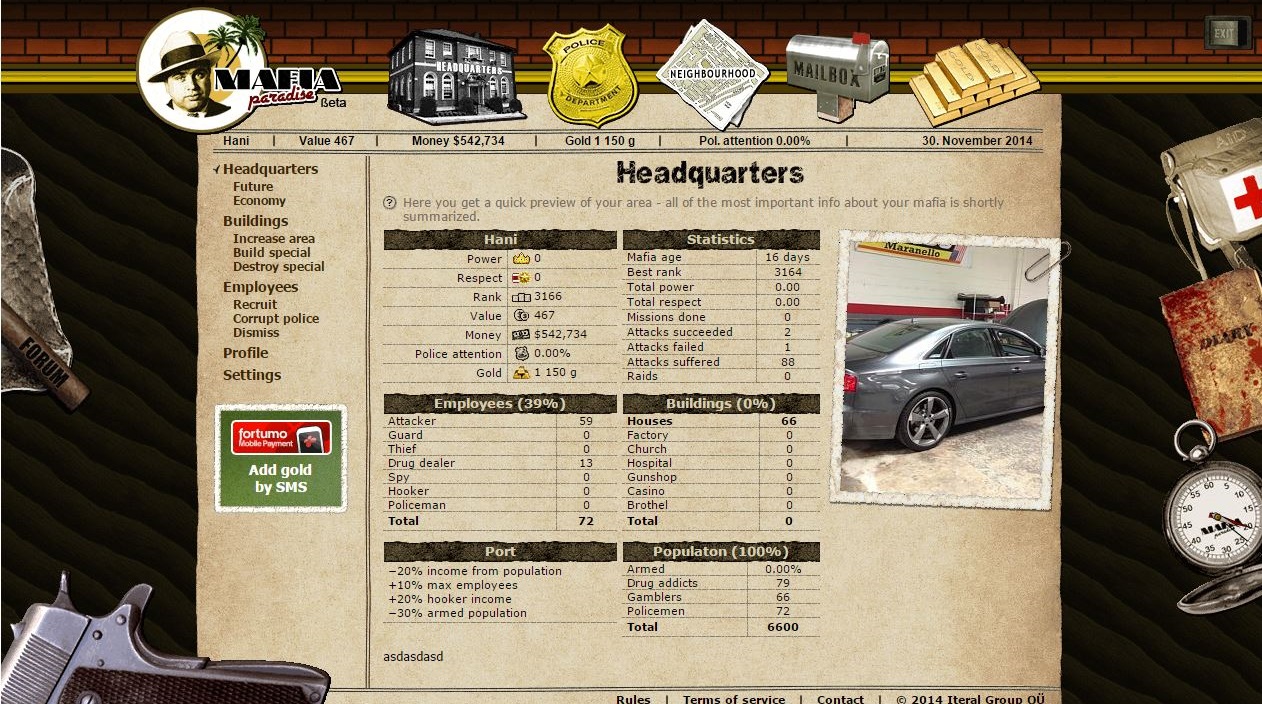 2

comments on

"Mafiaparadise"
Meyer Lansky
December 14, 2014 at 07:42 pm
i think the person who was attacking you was me....
Best
December 14, 2014 at 12:00 pm
Mafiaparadise is great game.I have been played this game about 5 years :) I guess im addicted to this game. There are 2 big alliances and i recommend to join bigger family cuz then is intresting to play. If you go and check this game then find aid package.There are basic stuff what you need to know. If you have more questions then use main forum or write to bigger value mafia player :) Have a nice day !