Mech Wars
Mech Wars is a military strategy browser game with a classic TBBG approach. Upon signing up you are taken to character creation. You'll have to pick a Handle (character name) and Ward name (your are in game). Once inside the game - you should start building your base. Go to construction yard to start building facilities. Manage your military units and start dealing with enemies, make sure you have joined an organization for more protection. Active community board with game suggestions, tutorials and off-topic/social boards.





(34 votes, average: 4.47 out of 5)
Rate it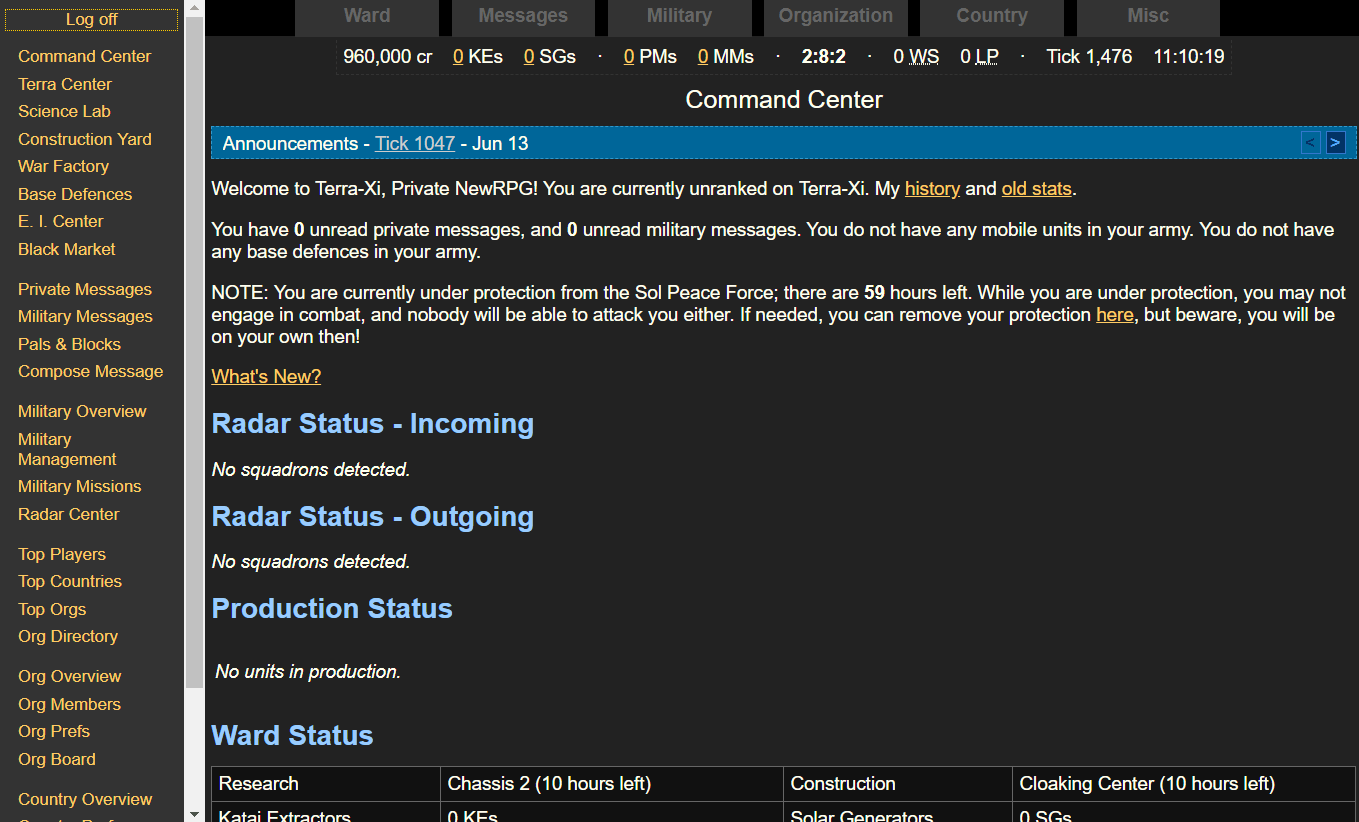 3

comments on

"Mech Wars"
Yurschi
July 02, 2018 at 08:22 pm
Very good oldschool game, like planetarion in older days. No lag, no advertisments, just fun. Beware the graphics are ancient and there is not much to do or look at. Its a game of diplomacy and planning. Its slow pace, 1 hour ticks. You build build build and compose different styles of armies, until the red writing shows up YOU ARE UNDER ATTACK! Thats when the game begins...
Helmsman
July 01, 2018 at 09:19 pm
Simple interface and game, but with lots of opportunity for different strategies and tactics. Launch individual or co-ordinated attacks, help defend your friends and clan members, spy on your adversaries, and plot to create alliances to dominate the game. A friendly and dedicated community will welcome you to the world of Mech Wars!
LT
July 01, 2018 at 07:53 pm
Great community game so many permeatations of how the game can go but always of interest and ways in which you can play