Midnight Mafia (OFFLINE)
Midnight Mafia is a pretty standard text based mafia game. It has a fairly simple design with the ordinary featured like committing crimes, GTA, crews, jail and such. The playerbase is small so far, so not too much competition. Once you've committed a crime successfully, you must wait a certian period of time to commit another one. Players have different ranks, you can check your rank percentage to know when you're about to rank up. Buy sell weapons, complete missions, smuggle drugs and rank other players.





(5 votes, average: 4.8 out of 5)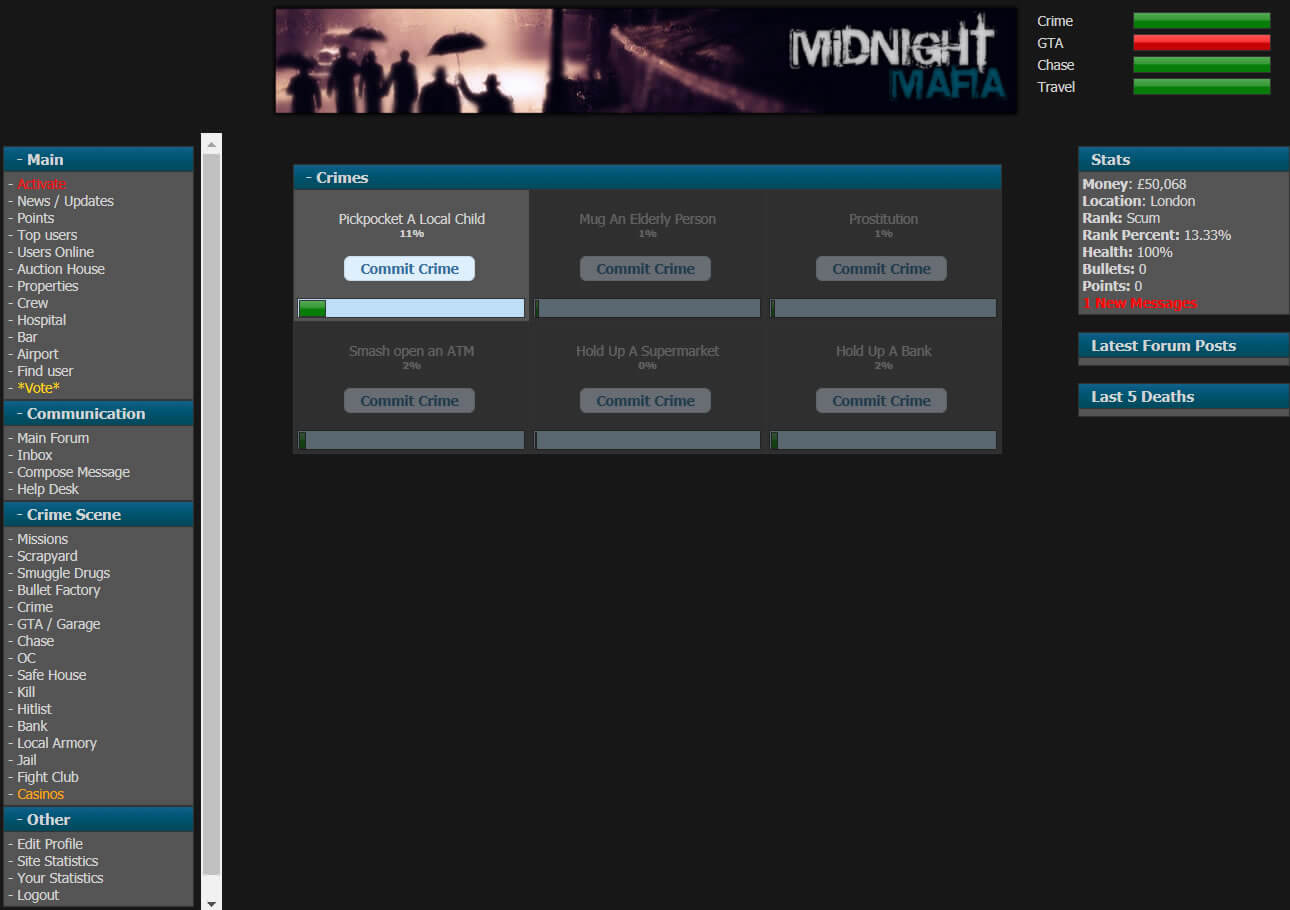 2

comments on

"Midnight Mafia"
Peter
July 23, 2023 at 04:14 pm
Dead game tell no tales, Got banned out of no where, They said i was cloning their game lol
James Wilkinson
October 21, 2017 at 12:18 am
New game on the game, looks good!
Joe Monday
April 01, 2018 at 10:57 am
Good game, came across it last night on another website and time just flew once I started playing, the only fault I can give is that it doesn't have many players yet but I'll keep check back on!

J Monday
James
October 11, 2019 at 01:36 am
Is there a link for this? I've searched everywhere.