Milky Way Idle
(Online since

2023

)
Milky Way Idle is a Multiplayer Idle RPG inspired by Runescape skilling and combat. It has a variety of interdependent gathering and crafting skills as well as a flexible combat system. There is a player-driven marketplace, in-game chat, leaderboard.
The game is designed to minimize active clicking, meaning you only need to choose an action for your character and it will automatically repeat until you select a different one. You can even queue multiple actions to be performed in sequence.
Features:
Gathering skills: Milking, Foraging, Woodcutting
Production skills: Cheesesmithing, Crafting, Tailoring, Cooking, Brewing
Enhancing: Improves equipment
Combat skills: Stamina, Intelligence, Attack, Power, Defense, Magic, Ranged
Community Features: Marketplace, Chat, Leaderboard
Offline Progress: You will continue for up to 10 hours (upgradable) after going offline or closing your browser
Upcoming Features: New features are actively being developed, and major additions in the near future include tasks/quests, group combat, bosses, and dungeons.





(12 votes, average: 4.67 out of 5)
Rate it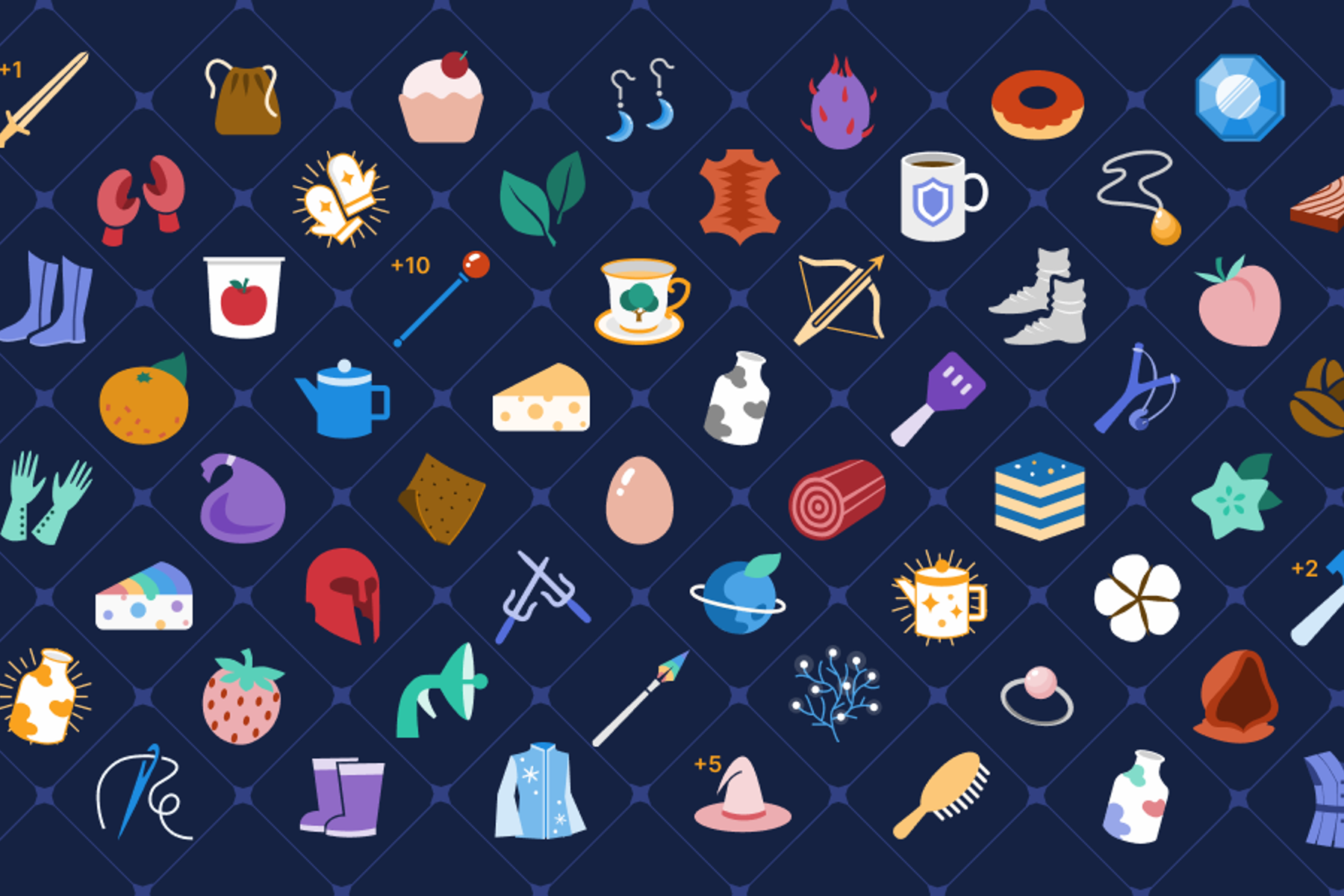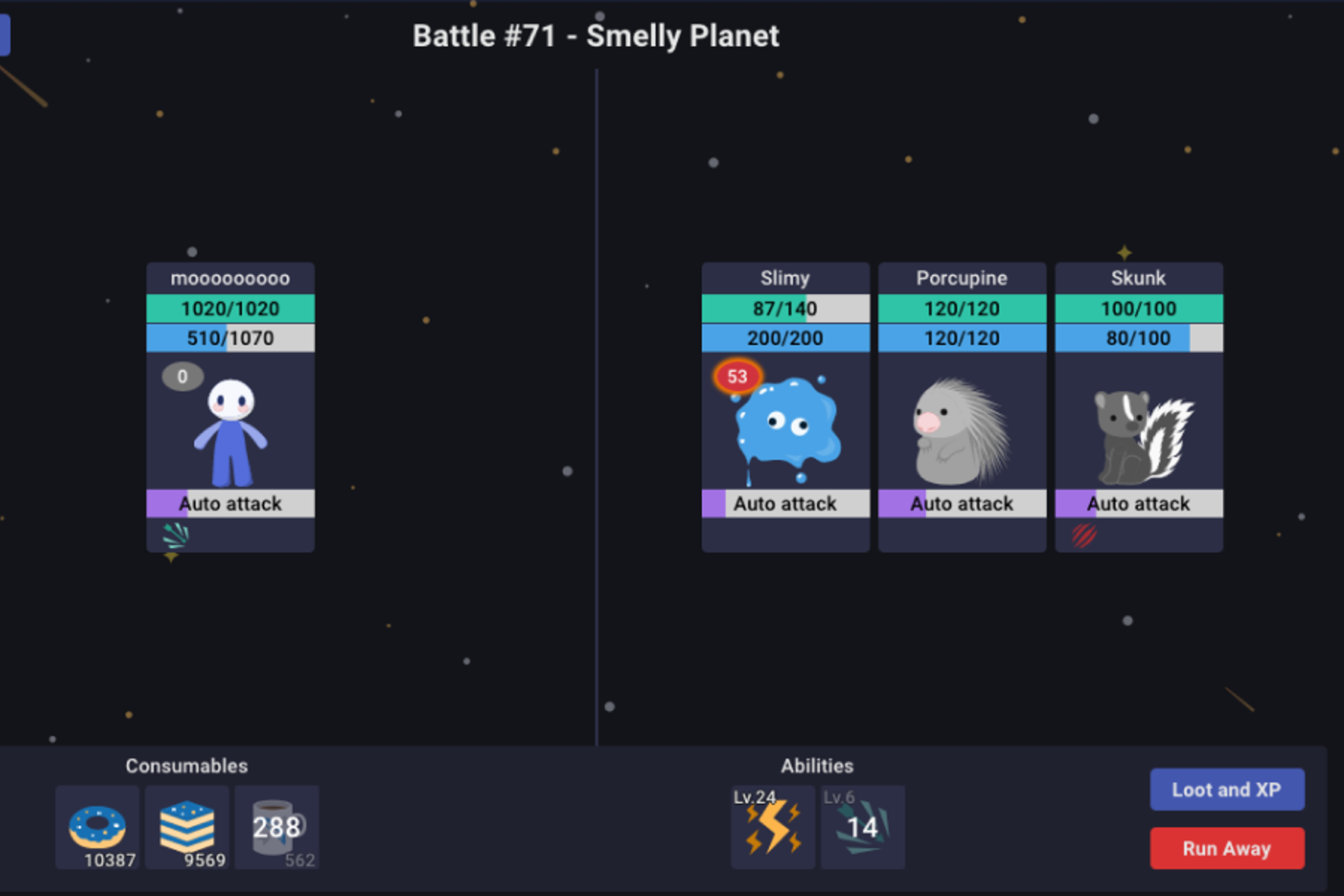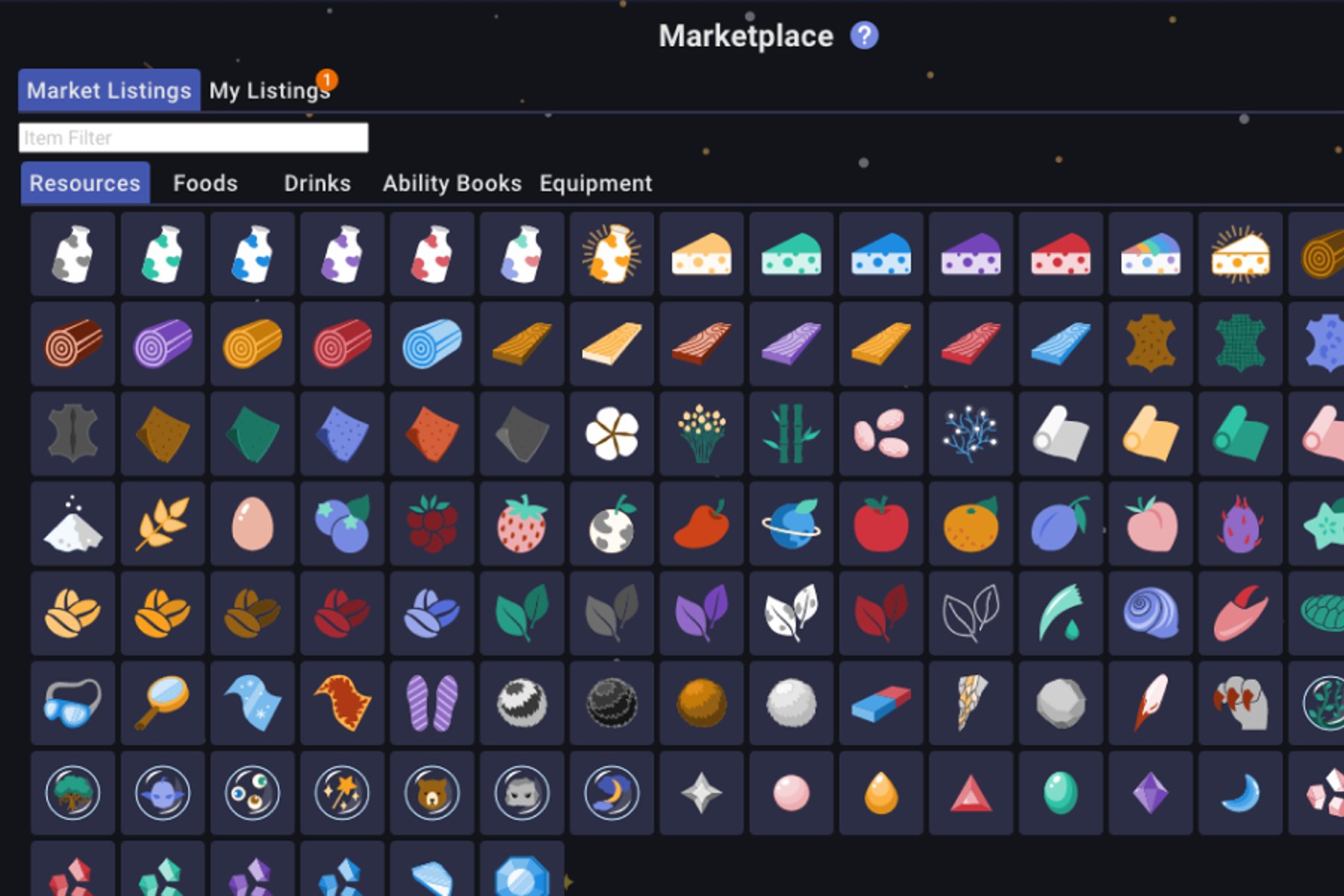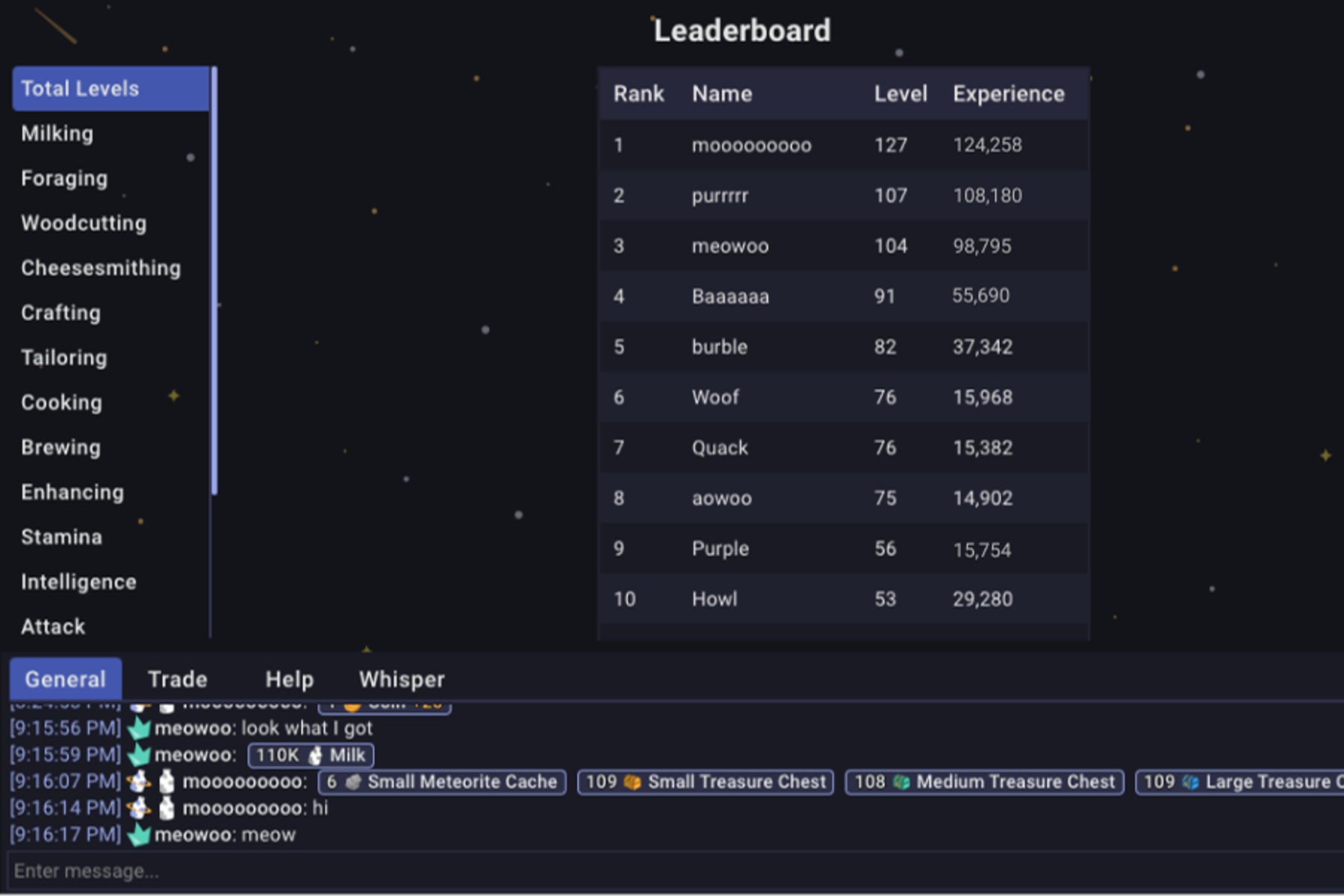 0

comments on

"Milky Way Idle"