Mission Cosmos (OFFLINE)
Mission Cosmos is old-school looking, yet fresh 2015 browser game. Game focuses on leveling your main character. Auto battles and missions make leveling more easier and interesting. Planet mining and gathering and more other unique functions will keep you hypnotized. Once you start playing, you don't want to stop. Increase your stats levels like Mining, Hathering, Hunting, PVP and Battle levels. You can also increase your defense, strength, luck and agility points. Before going into a battle, equip yourself with some armors.





(9 votes, average: 3.67 out of 5)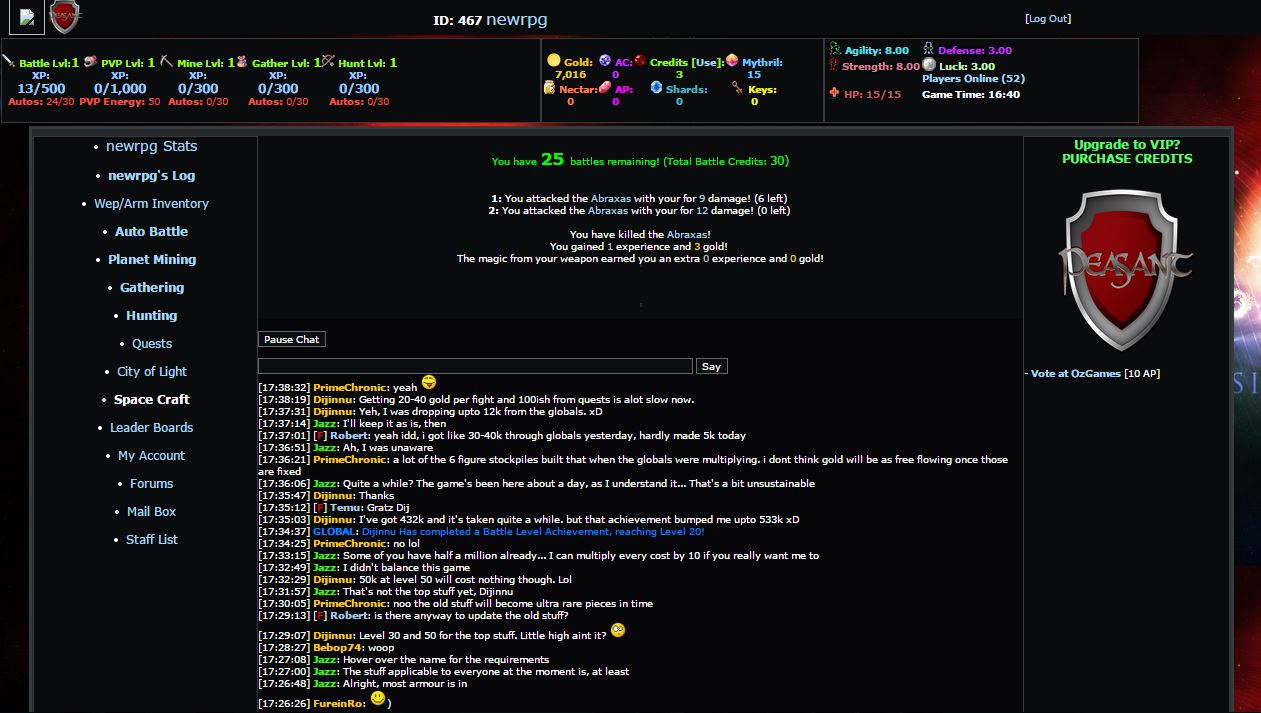 2

comments on

"Mission Cosmos"
Darkknight
January 15, 2015 at 08:37 am
This game is horrible and honestly should not have been released. The game for what they call an open beta is far from that and seems more like an alpha release. This game has redundancy hard coded into it from having to click 2-3 times to simply do auto attacks or turn in/start quests. It is from an era of games long since tossed out for better things like Lyrania and Age of Orion. I would not recommend this to anyone unless they want motion sickness from the bouncing chat or stupidity and an admin that will curse out players in main chat.
YourWickedness
January 15, 2015 at 08:35 am
an exact rip off of another game, item for item etc. horrid chat layout that had my head spinning so bad i had a headache- the redundant do you wish to battle?about 10 times was unnecessary and very, very annoying...everything about this game is a rip off, including the admin who was overly rude to the players, not how an admin should be ;)