Mobstar
Mobstar is a browser-based text game that includes mafia setting and gangster life. In the crime section you can find petty crimes, smuggling, car stealing and organized crime. While attempting illegal crimes try not to end up in jail. Purchase yourself a vehicle, visit stock market, take a look at your inventory and buy bullets from bullet factory. You can complete various missions, kill opponents, join a crew, hire a detective, gamble and increase your stats.





(62 votes, average: 3.89 out of 5)
Rate it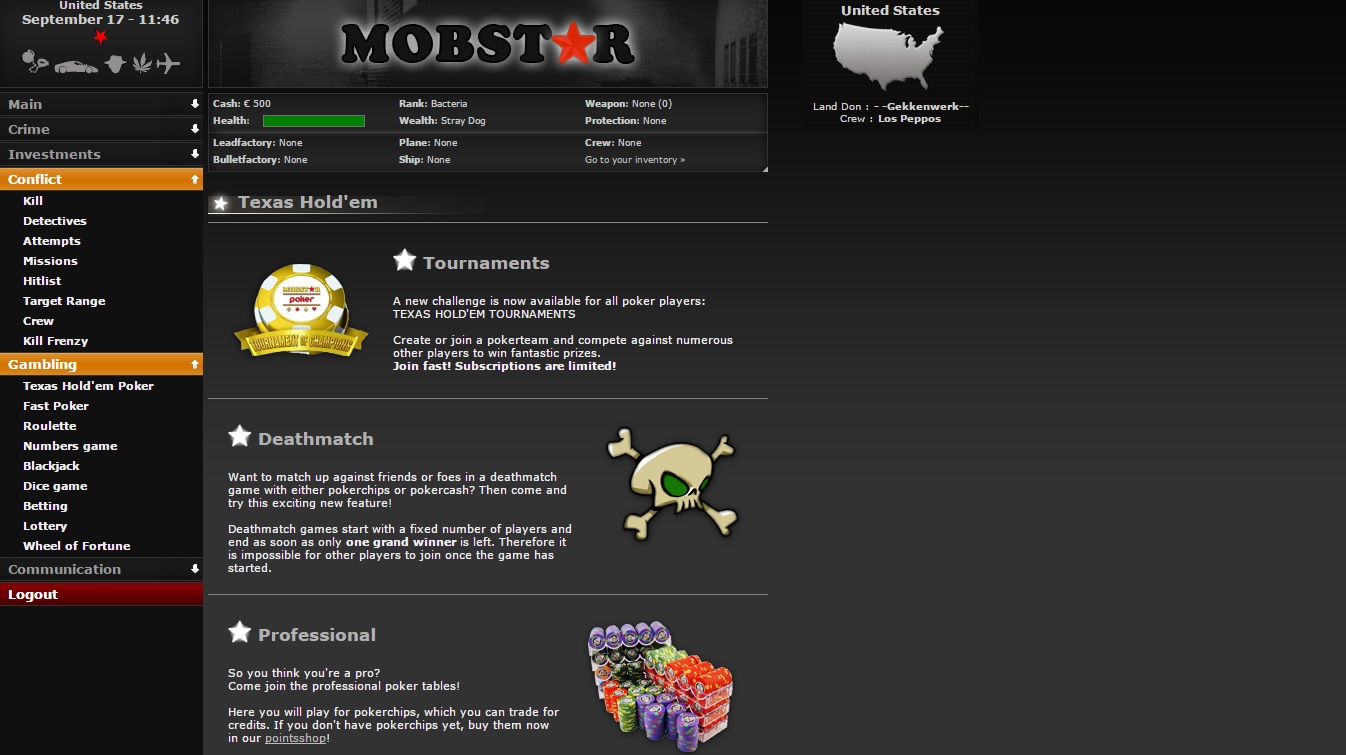 8

comments on

"Mobstar"
47Ronin
August 10, 2016 at 11:17 pm
There is the new mobstar (started this year june)
mattijs
June 23, 2016 at 12:48 pm
New to this game and i am really loving it so far!
JJ
June 22, 2016 at 12:30 pm
Great game, smart strategic thinkers needed.
sugus
September 19, 2015 at 10:10 pm
the best in category fucking nice game
Cal
September 17, 2015 at 03:15 pm
Great game!!!! Come join us!!!!
BPS
September 17, 2015 at 02:39 pm
DC are gays and fucking noobs
Username
September 17, 2015 at 11:46 am
Like many players, I play Mobstar for several years already. It goes from checking stuff every now and then , to being online 20/7. It's an addiction. It might not come to you as one, but keep on playing and you'll find out. The longer you'll play the more you get to know. There's even an in-game helpdesk-ticketbox, in case you have any questions.
Nighel
September 17, 2015 at 11:08 am
Been playing this game for years now and its worth it try it guys!