Mobster-Online
(Online since

2020

)
Mobster Online introduces you to the world of the mafia. In this online mafia game, you play as a cartel member and your goal is to become the most powerful gangster. If you like to break the laws without any real danger then this game is for you. Build your empire, upgrade your buildings, gain power by buying weapons and ammunition, and become the mafia godfather. Mobster Online is a massively multiplayer game.
Invite your friends, create a family and be the most dangerous and powerful family in the world. Initially you will live in a trailer on a pitiful land, then as you improve your various buildings, your campsite will become as pretty and golden as the buildings in Las Vegas. To succeed, determination, good management and strategy will be vital to you. Without it, the big cartels will crush you like ants.
Twenty buildings will be unlockable as the levels are reached until you reach level 100 which will unlock the airport. This airport will allow you to have a second empire filled with new buildings and activities. But will you get that far? Everything you can find in the mafia world can be found on our game. Breeding, production, sales, purchases, thefts, robberies, everything is there and we keep you a little surprised.
Of course, it is also possible between various crimes and trafficking to play at the casino. Several games are available to you and allow you to pocket cash. Will this cash be used to finance crime? Only you have the answer ... Mobster Online is a free management game on the theme of the mafia. 6 languages ​​are available (French, English, Italian, Russian, Portuguese and German). The game is also suitable for PC, mobile and tablet.
Shop
Our store is complete and allows you to provide you with a lot of things:
Buy Cash
Buy troops (12 different, from assistant to sniper and more)
Buy weapon equipment (50 different, from broken bottle to golden chariot)
Buy counters (allow you to do several actions at the same time)
Buy shields to protect yourself from attacks
Buy ammo and health packs
VIP system
The VIP system on Mobster Online offers you a lot of advantages:
1 additional meter
Travel by plane at a lower cost every 30 minutes
Better rewards on the calendar
You no longer lose any faithful
Earn more with every crime
Your cars can no longer be stolen thanks to an anti-theft system in your showroom
Sponsorship system
Mobster Online provides players with a referral link to gain loyalists (1 person (IP)) can become your patron once every 24 hours.
The faithful greatly maximize your chances of winning. Just share the link and have a friend click to become the sponsor of "your nickname" without having to register. Some loyal recruited or purchased may no longer follow you. Beyond 50 faithful, you will no longer descend below.





(1 votes, average: 5 out of 5)
Rate it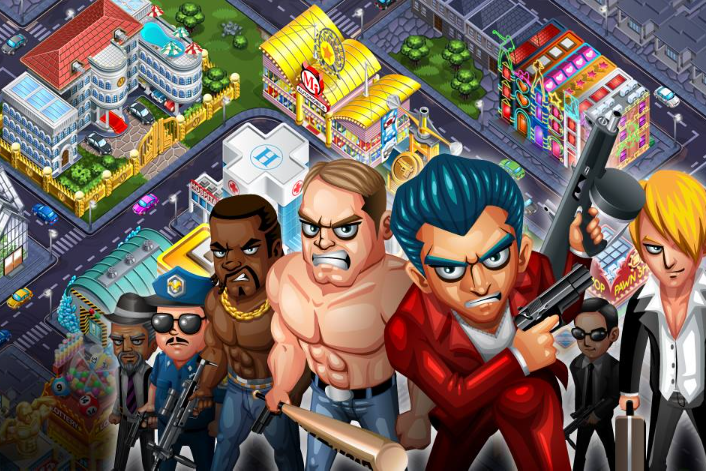 Mobster Online - Online Mafia Game
1

comments on

"Mobster-Online"
Gamer Escobar
March 06, 2021 at 12:43 pm
A super cool and very complete mafia game. Nothing to be bored of. Join us to have more fun :)