Mobsters United
(Online since

2013

)
Mobsters United is a browser-based game where you can play up to 25 different mobsters (toons, they call them) with one single account. You play in a hostile environment where everybody is out to kill you. Or can you befriend them?

The Godfather is the supreme power in New York city and he runs the place. He gives out missions, gifts and runs all the events.

Mobsters United is the best remake of the old Myspace Mobsters game that is available. There is a friendly community of helpful mobsters and the game is under active development.

You can choose the play-style that fits best with your personality. Will you focus on doing missions? On buying properties or on hunting the hit lists for targets to kill?





(45 votes, average: 4.2 out of 5)
Rate it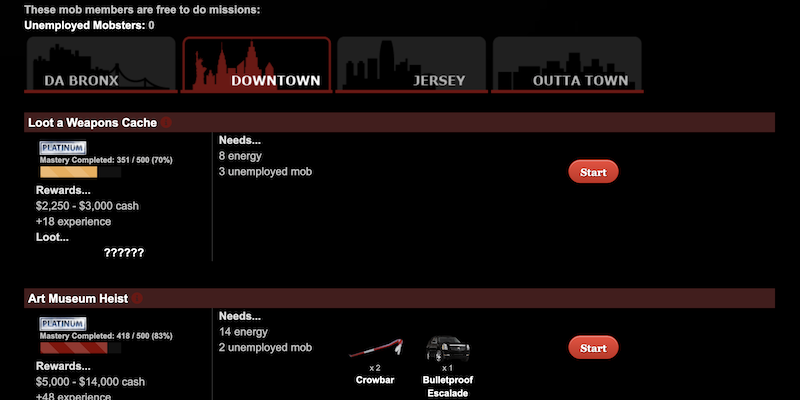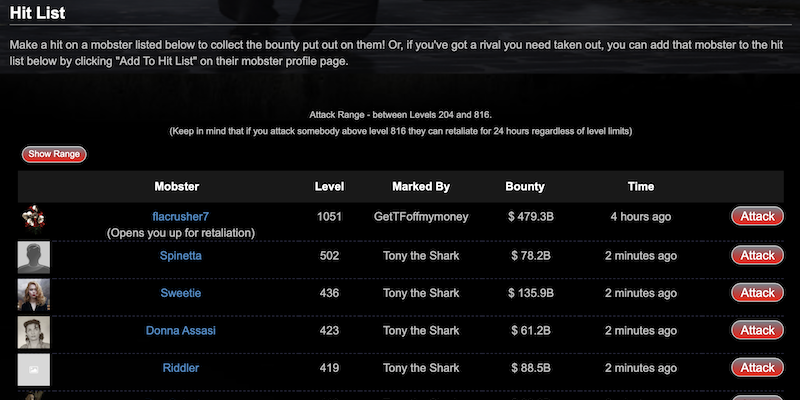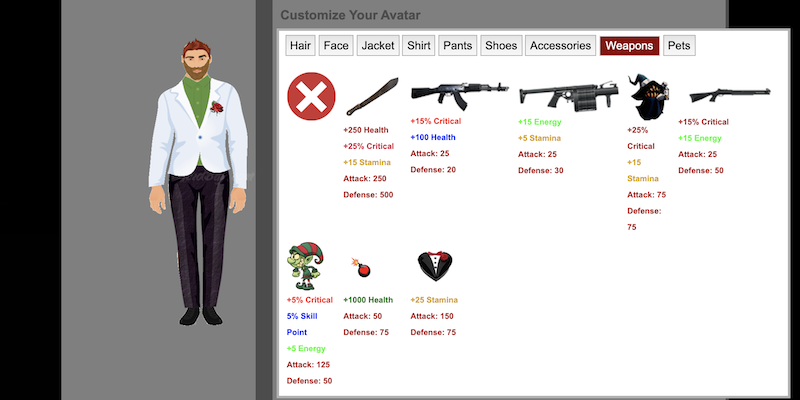 Adjust your outfit for optimal benefits
Own land to generate income
2

comments on

"Mobsters United"
Jonathan Mc Balls
January 15, 2021 at 01:16 pm
Major game, big fan.
Jack
July 10, 2020 at 08:28 am
Great version of Mobsters. Have been playing for a while. Enjoy the people and the way things evolve over time.
Jack
July 10, 2020 at 08:29 am
Forgot to say. If you come and play, say hi in the chat. Lots of us are there to help