ModernMafia
ModernMafia is a free text-based mafia game. Commit crimes and rank up to unlock even more crimes. Sell drugs, hijack a helicopter, rob a shop, sell stolen goods, kidnap a police officer, steal cars, commit organised crimes and much more. Complete mission tasks to earn cash, gamble in casinos, smuggle booze, play the stock market and buy nice cars. Join a crew to take part in crew organised crimes, make crew drugs for your crew, get better protection and be rewarded for your contribution by crew leaders. Melt cars in return for bullets, kill other players and travel to different locations.





(4 votes, average: 5 out of 5)
Rate it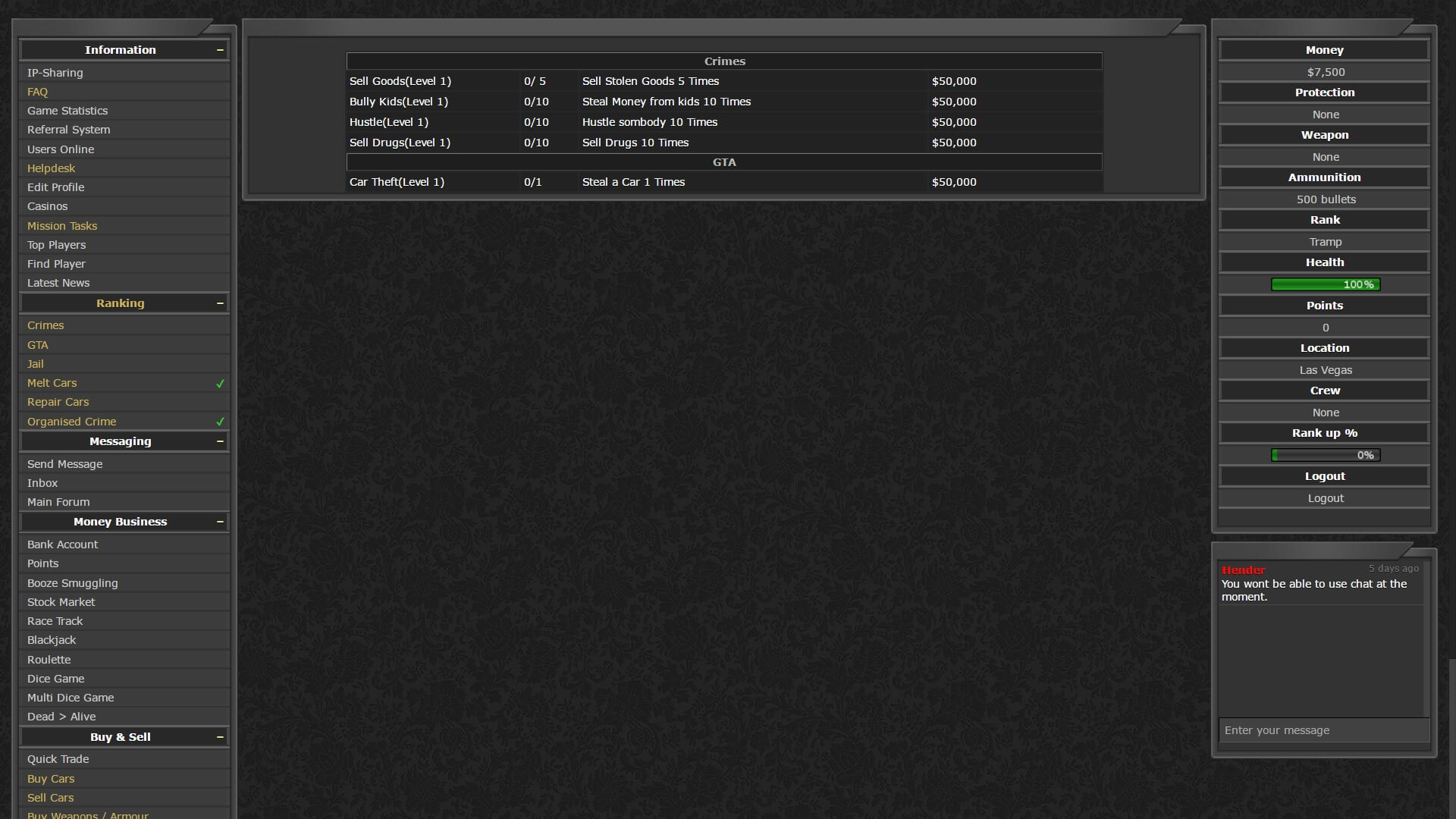 3

comments on

"ModernMafia"
Mikey
March 08, 2017 at 03:11 am
Awesome game! Has Great staff and great features and some that are still being added!! If your looking for a text based mafia I would definitely recommend joining Modern Mafia!
Hender
March 05, 2017 at 11:59 pm
The game has developers who listen to its players, updates and features are released quickly and there are some active players on regularly, Still some crews and casinos available to own. so be sure to get them quickly!
Zein
March 02, 2017 at 10:00 pm
Great game, a few active users that have gotten the game kick started but more the merrier!

So come join the Modern Mafia and grow as a family. Be the powerful player and take ownership on the properties! What you waiting for? Sign up and play!