Moomoo.io
Moomoo.io is a RPG themed io game where you need to work to get resources and build yourself a village. But building a village is not that easy, other players will try to kill you, once your village is built, protect it at all cost. So make sure you get the resources fast, get better equipment and avoid being killed. You can move around using WASD and hold your left mouse button down to perform an action.





(14 votes, average: 4.36 out of 5)
Rate it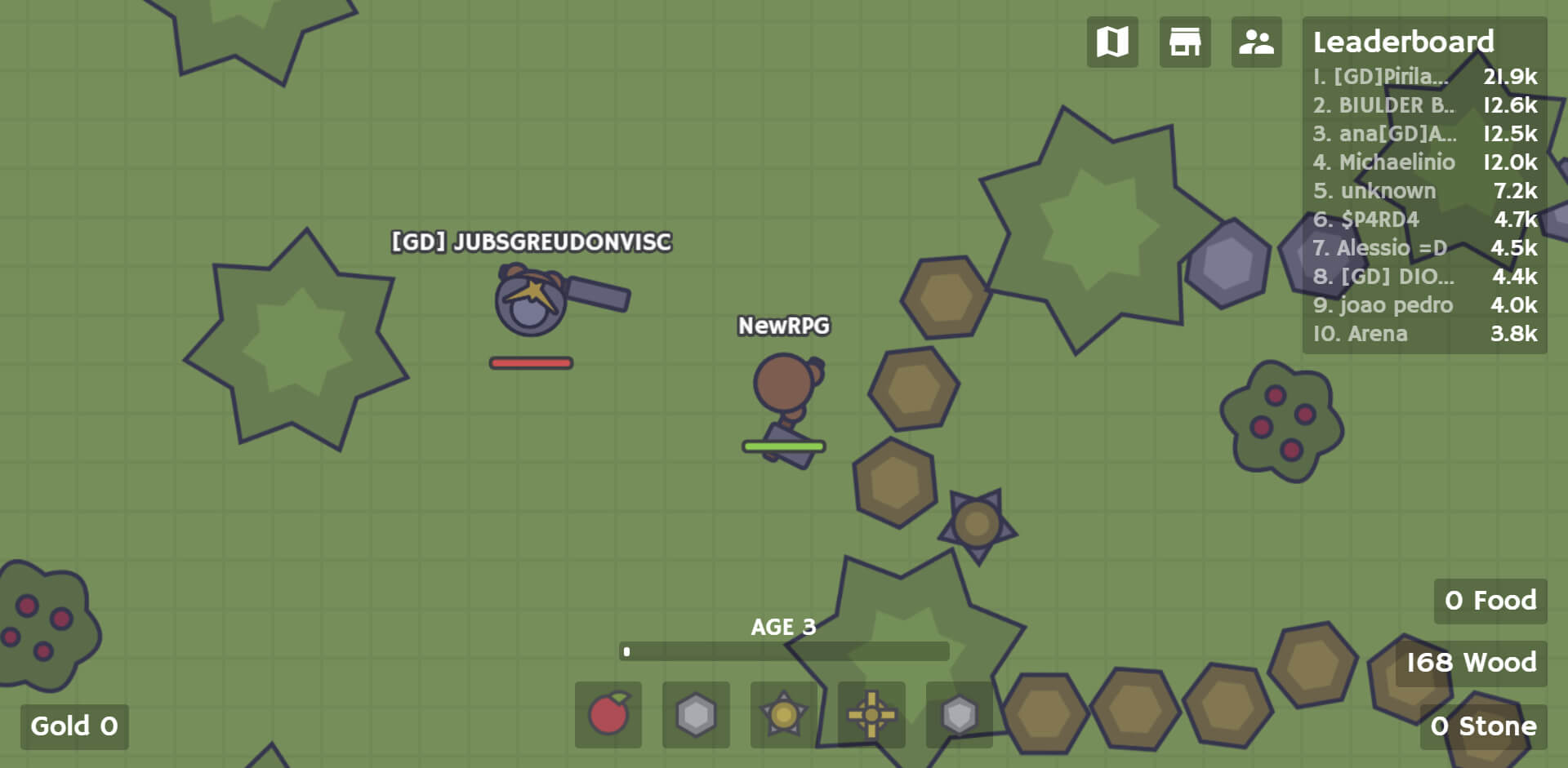 3

comments on

"Moomoo.io"
Fortnite pro
June 15, 2020 at 04:25 pm
I love it so cool and fun
epic fortnite gamer72
March 09, 2019 at 06:13 pm
its crapy it lags like crazy but I did not have this problem before can someone please fix the issue?
Stang
March 09, 2019 at 09:01 pm
Runs smooth for me, go back to fortnite :D
epic fortnite gamer72
March 10, 2019 at 01:50 am
cant I have a limit on fortnite
FukenFN
May 31, 2019 at 10:27 pm
we need fortnite io game! yeeees..
Fortnite pro
June 15, 2020 at 04:26 pm
Fortnite io would be cool
l3gacy
May 27, 2017 at 07:44 pm
its like minecraft but view from top lol