MyFootballNow
MyFootballNow is a free simulation game about football management. First you must find an available team and then invent a great strategy plan. You can decide between defensive gameplan/offensive gameplan/defensive plays/offensive plays/scout offense/scout defense. Search for a good coach and offer him to make a contract. In addition you can try to make a trade with another team. Take a look at Depth Chart, let your team players to acquire new skills and take part in various matches.





(15 votes, average: 4.4 out of 5)
Rate it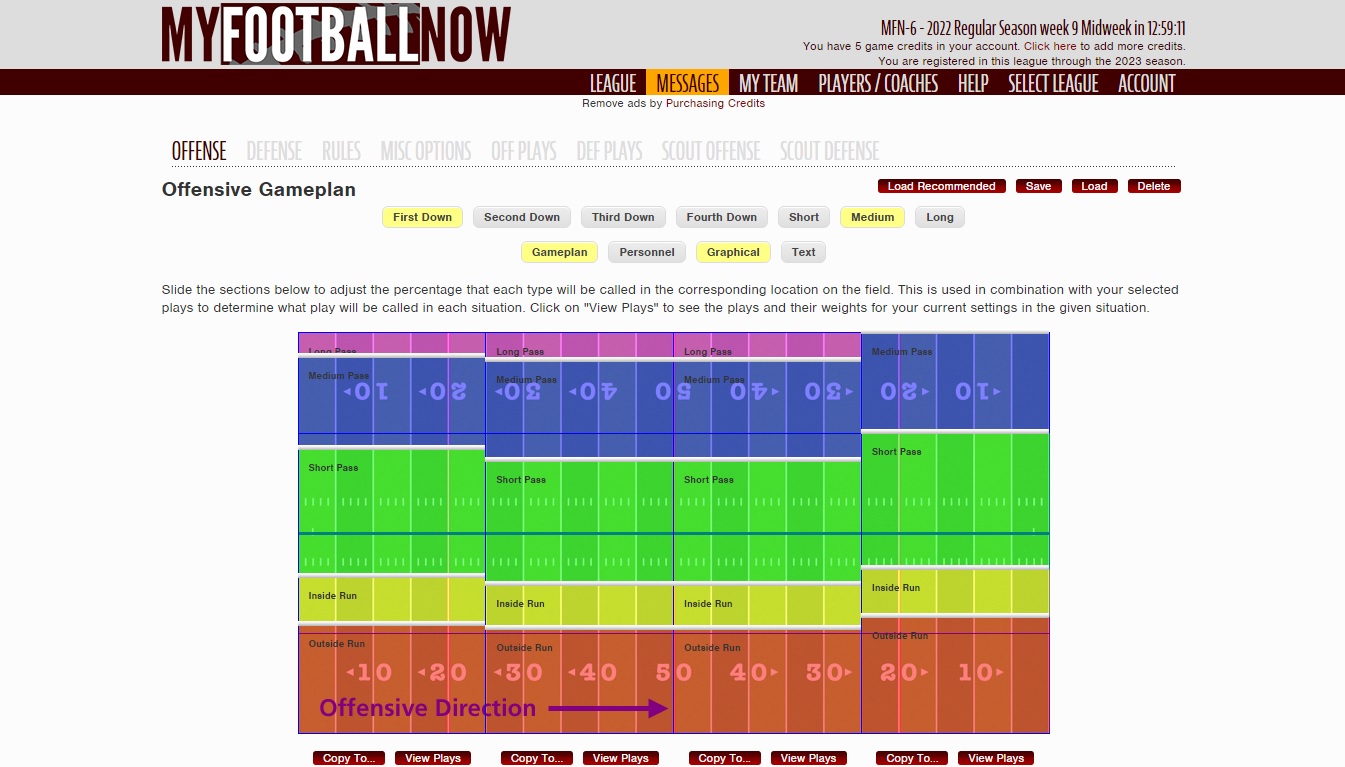 2

comments on

"MyFootballNow"
Paul
October 21, 2018 at 01:03 pm
This game uses real National Football League team names but fictional player names. You are saddled with a salary cap and a 53 player limit. You can trade with other teams and even watch your teams games. Set your lineup, try to replace players who are injured and try to lead your team to the MFN championship.
Ares
August 28, 2015 at 12:04 am
Whether a veteran of FOF and other gridiron management games or a first-time player to the genre, MFN has a broad appeal to both novice/casual gamers as well as those interested in a much more in depth experience. While still in its infancy (Beta) as of this posting, the dev team is active and engages significantly with its user base as it expands the scope of the game.

A 2D viewer shows the play-by-play of each game, and there is absolutely zero advantage given to paying customers beyond some limited aesthetic modifications (and the joy of supporting a game they love!). I've tried them all, and in my experience, this is well on its way to being the best representative of an admittedly rather barren genre.