Naruto Arena
Naruto Arena is a ninja-themed online RPG. Game was created after the most popular anime called Naruto. You play as a ninja, you focus on your skills and stats. Game has been live for many years and has a huge playerbase, I would say millions of players in total. If you like fantasy based ninja games, then this is it. Lots of contests, updates and events from active game administrators to keep things interesting for new and old players.





(15 votes, average: 4.8 out of 5)
Rate it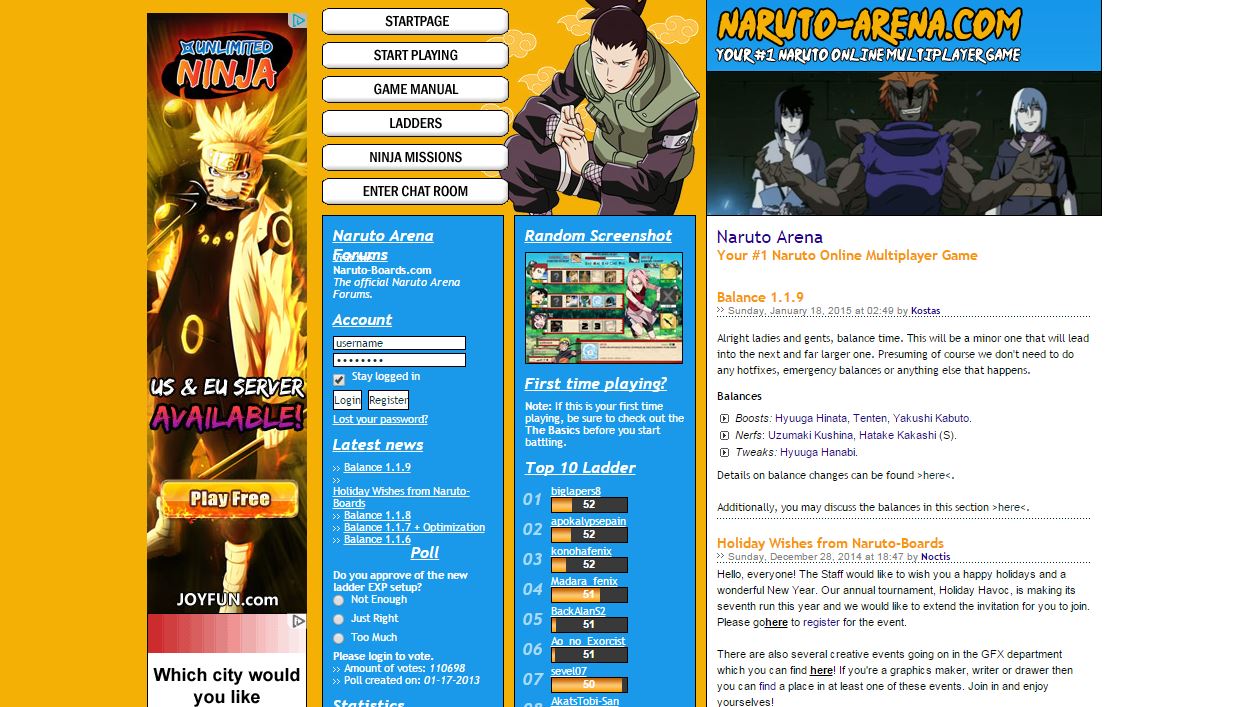 5

comments on

"Naruto Arena"
jimmy
May 15, 2019 at 03:06 am
one Q why the owner didn't sell the game to someone else if he didn't want to continue ? what a waste ? any alternatives ?
Kayoxity
January 22, 2015 at 08:08 am
Good game with luck acting as a factor.Nice community and a site where graphic designers can use their skills.
Drama
January 21, 2015 at 10:47 am
#BringBackOro
Kiri
January 21, 2015 at 09:17 am
The game is nice,and the community is fun,don't forget to check out the boards if you guys're trying out this game
lucas
January 21, 2015 at 08:37 am
One of the best games I've played. Started in 2007 and still playing