Nevergrind
Nevergrind is a fantasy based browser game that puts your imagination skills into good use. Start by creating your character, select your gender and gaming mode. Customize your character by choosing your race and class. Increase your stats and train yourself enough to fight monsters without being defeated. Equip yourself with the best items you can get, so create a strong defense at first and start killing. The main aim is to return peace to the Earth again.





(14 votes, average: 4.71 out of 5)
Rate it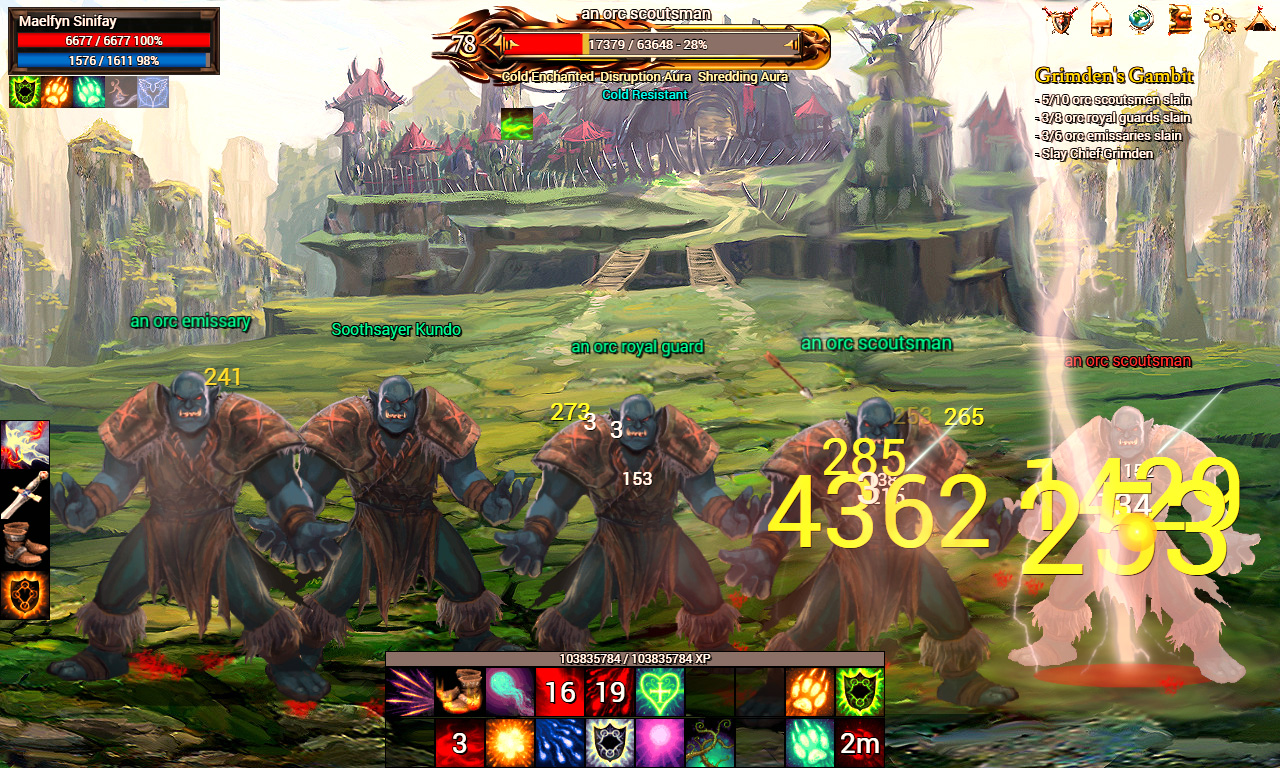 5

comments on

"Nevergrind"
Belgue
July 29, 2015 at 05:25 pm
The best game to play during your job break on your browser.
FaceLicker
July 24, 2015 at 12:43 am
Fantastic game from a really cool developer! Different races, classes and skill options for every play style. The game is all about the loot though! There are lots of items and plenty of ways to increase your chances of getting the good stuff. Play on hardcore mode for a challenge, tons of fun!
Grussen
July 23, 2015 at 02:30 am
This is the ONLY Browser game I play.
Everquest 1 meats Diablo 2 with a twist. EQ players will recognize the dungeons and zones (if not by name then by similarity) and Diablo 2 will notice the well-made itemization. The loot variety alone is what keeps me coming back and clearly shows how ONE passionate and committed developer can get something right that a world leading company like Blizzard Entertainment with 100´s of employees, billions of $´s and 7 years of making couldn´t and can´t with Diablo 3.
If you have any interest in EQ or Diablo 2 or how loot systems should be made the RIGHT way you owe it to yourself to at least fool around with the two free Character Slots giving full access to the whole game. And if you get really bitten like me it helps a LOT that the pricing is accordingly to any Indie game out there.
Who knows? Maybe you'll just sit down for 10 min but 10 hours later you noticed the sun is coming up :)
Vezio
July 22, 2015 at 10:10 pm
Great game, nice char customization and a huge pool of items to loot!
Give it a try, it's really fun and addictive :-)
Maelfyn
July 22, 2015 at 08:35 pm
This photo sucks. Can I send you a better one? lol
Admin
July 22, 2015 at 08:42 pm
Yes, please send a better one at [email protected]
Thanks for the feedback.