New 1000 AD (OFFLINE)
New 1000 AD is a strategy game with turn-based battle system. Game theme is set in the middle ages. This is a game where playing as a lone wolf will not get you far. Join alliances and bond with other players to ensure faster progress throughout the game. Discover new strategies, trade for profit and outmaneuver your opponents in battles. You may choose between a Standard game and a Blitz game.





(13 votes, average: 4.77 out of 5)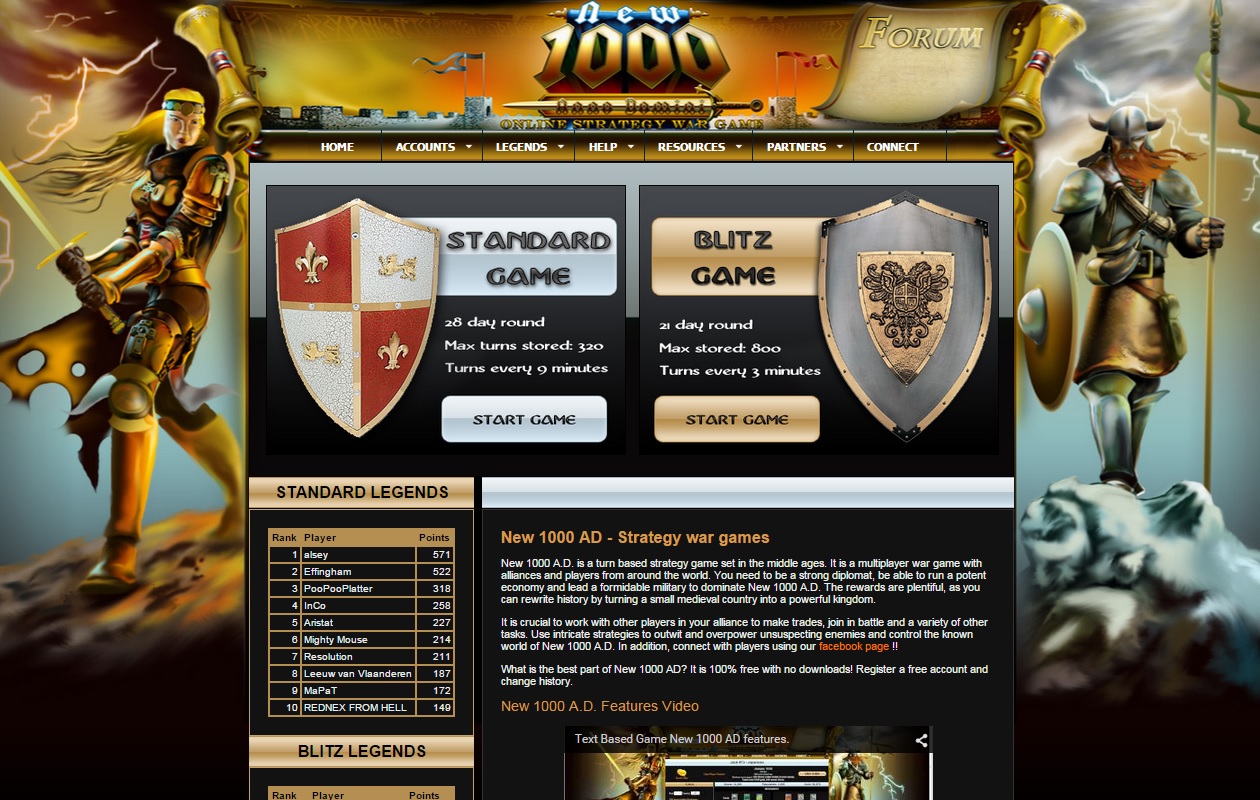 2

comments on

"New 1000 AD"
Rob Shulman
January 14, 2022 at 01:50 am
If you follow the links, they now lead to a finnish language casino site who bought the domain name because its actually pretty valuable. That might be a scam, i dunno. Maybe you can win some finnish dollars or something.
moon
December 26, 2021 at 11:25 pm
SCAM
Rob Shulman
January 14, 2022 at 01:48 am
This game has now been dead for a couple of years. it was free, awesome, and not a scam. There was not even a way to spend money on it. It used a unique programming language, and grew out of a very, very early web game called Hammurabi, which involved logistic manipulation of a simple system of farming and building a city.