Notorious Mafia
Let's take a closer look at this free massively online game called Notorious Mafia. You can demonstrate your skills and become one of the best mobsters. There's a huge list of various crimes such as robbing, burglary, shoplifting, GTA committing, pickpocketing, and so forth. Spice up your life and put yourself into a middle of extreme police chase to earn money and gain experience. There's an opportunity to build a criminal empire by purchasing a certain amount of factories.





(5 votes, average: 3.8 out of 5)
Rate it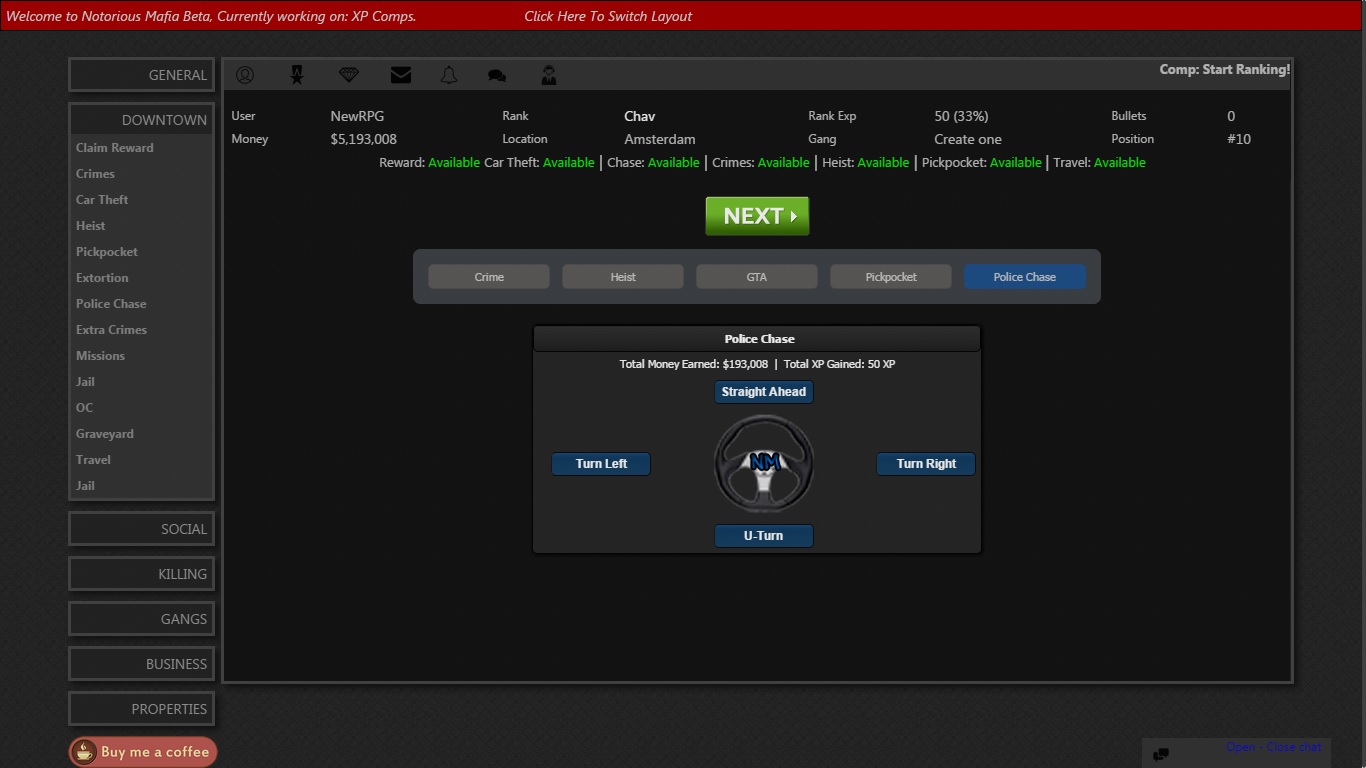 1

comments on

"Notorious Mafia"
micky
August 25, 2016 at 02:08 pm
dont forget this dude is called Syed and has a habbit of opening games scamming people of there money stealing peoples designs as you can see by the layout is the layout designed for criminal city which this scumbag stole hes no programmer hes a scammer plain and simple keep him off the net.