O.C. Wars (OFFLINE)
O.C. Wars is a mafia-themed browser game where you start as a thief. Keep your energy full as it's needed for attacking as well as training. Commit various crimes to earn money, get experience, find crystals and loot. Collect crystals and visit the Crystal Temple to trade crystals for energy refills and other things. You may search the streets, smuggle drugs, gamble in casino and attack other players. You can also start your own business and manage your company. Purchase real estate such as Apartment, Villa, Palace, Skyscraper, Space Shuttle, Private Island or even the entire country. Increase your will power and be a part of the cruel criminal world.





(7 votes, average: 3.86 out of 5)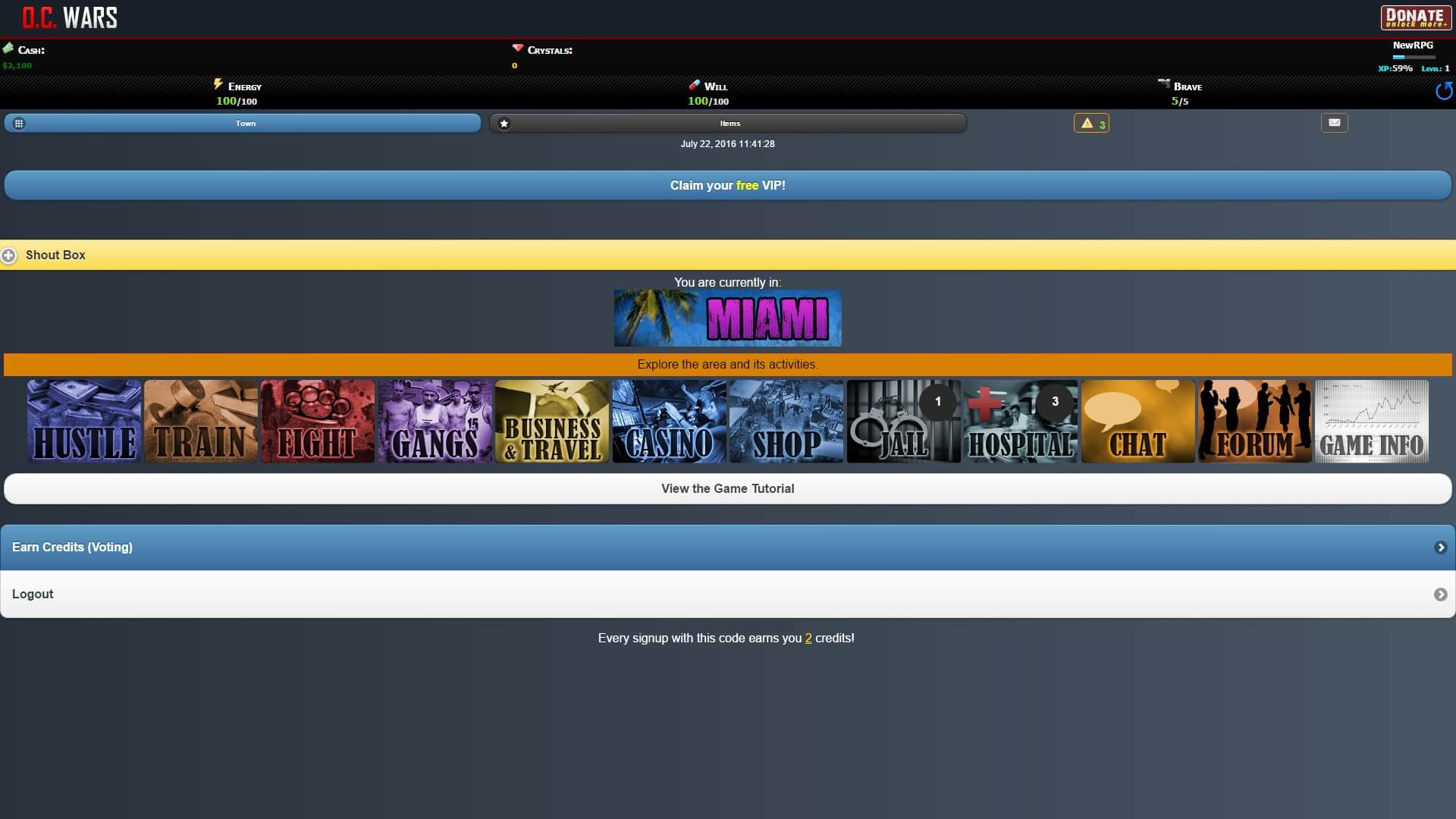 3

comments on

"O.C. Wars"
Cr4Zy nUk3
July 23, 2016 at 02:27 am
Good good
MIMIC
July 22, 2016 at 03:30 pm
great game , great community and brand new game. perfect time to join.
Ikka
July 22, 2016 at 03:18 pm
Love this game! Keeps me busy and very active!