OGame
OGame is a futuristic text-based browser game with a galaxy full of spaceships. For easier gameplay it's recommended to join an alliance and later on to create your own. From shipyard you can buy civil and combat ships, there are lots to choose from. Research is needed to advance further in the game and unlock better ships. Facilities require lots of resources to build so be patient. This is one of the oldest futuristic text based browser games out there.





(86 votes, average: 2.92 out of 5)
Rate it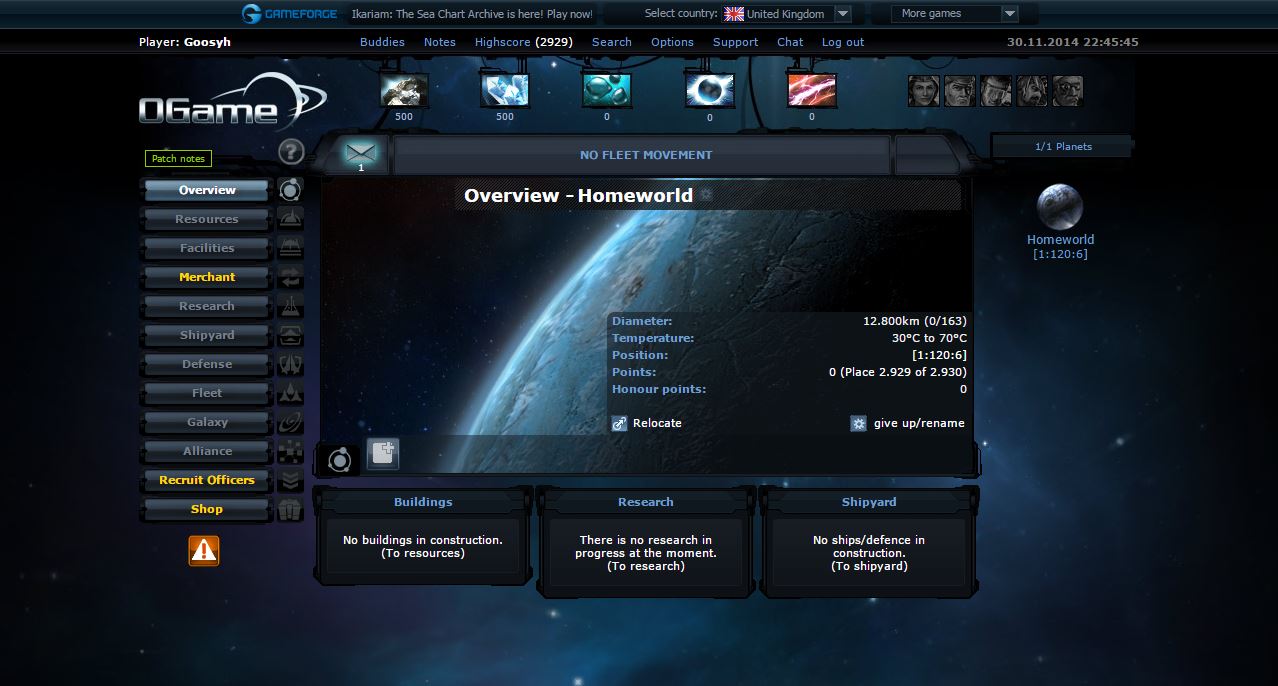 3

comments on

"OGame"
rdc46341
February 16, 2020 at 11:17 pm
love this game very deep.
Little Dragon
July 08, 2016 at 04:52 pm
Very old.
Kuljem
January 12, 2016 at 10:54 pm
I just wanted to write this;
How the fuck is this NEW???
This games exists for million years now. Why the hell you mark it as new?
New is something that is released recently, published, manufactured, what ever.
THIS GAME IS OLD AS JESUS.
NewRPG
January 15, 2016 at 11:18 am
Thank you for pointing that out. It was our mistake and has now been fixed.