Path of the Vampire
Path of the Vampire is a fun browser-based roleplaying game that takes you to the bloody vampire world. In Path of the Vampire you can choose whether you would like to become a vampire or a human. You can also pick out your path and gender. Path of the Vampire assumes that you gain a lot of experience and try to earn lots of cash. Experience could be gathered by exploring the world. It's important to think about battling tactics that would give you benefits.





(17 votes, average: 3.82 out of 5)
Rate it
Path of the Vampire images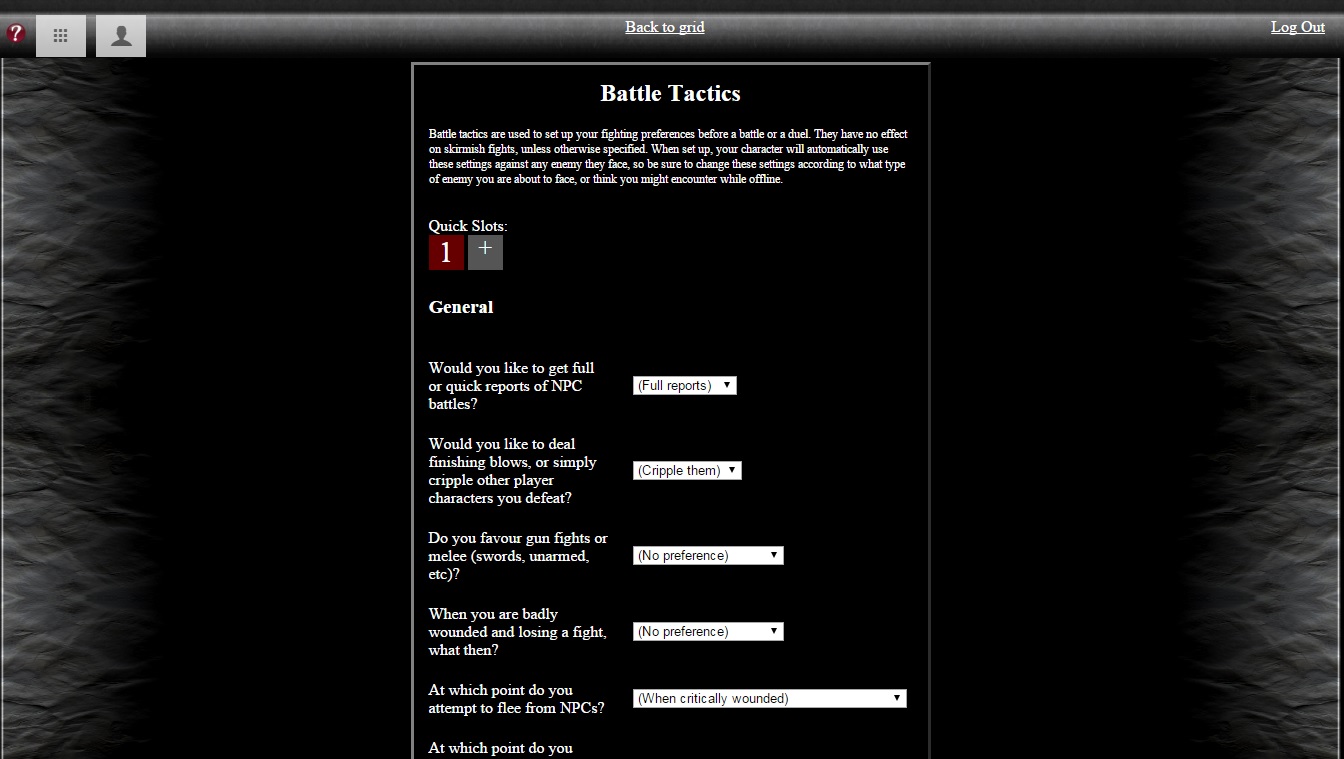 4

comments on

"Path of the Vampire"
Necalli
October 18, 2015 at 08:59 pm
Great community of grid play and role play alike. In depth, interactive storyline with continual updates and progression. RPG and PvP heavy, and great player customization ability. Strongly advised to give it a try!
Jesse
October 18, 2015 at 01:36 am
The community here is thriving! New players are welcomed with enthusiasm. The grid and the game work together to help with character development in a way I have seen nowhere else - you can be a gamer only, or you can be a writer only and level your character with writing alone.
Mora
October 17, 2015 at 10:43 pm
Brilliant place to write with very talented, encouraging writers. Grid is well designed. Community is friendly and always willing to talk to new players! Come check us out!
mordechai
October 17, 2015 at 09:40 pm
Well designed grid play and active role play community. Always new updates, and an interactive storyline, come join us and affect the future.