Path of the Vampire
Path of the Vampire is a fun browser-based roleplaying game that takes you to the bloody vampire world. In Path of the Vampire you can choose whether you would like to become a vampire or a human. You can also pick out your path and gender. Path of the Vampire assumes that you gain a lot of experience and try to earn lots of cash. Experience could be gathered by exploring the world. It's important to think about battling tactics that would give you benefits.





(18 votes, average: 3.89 out of 5)
Rate it
Path of the Vampire images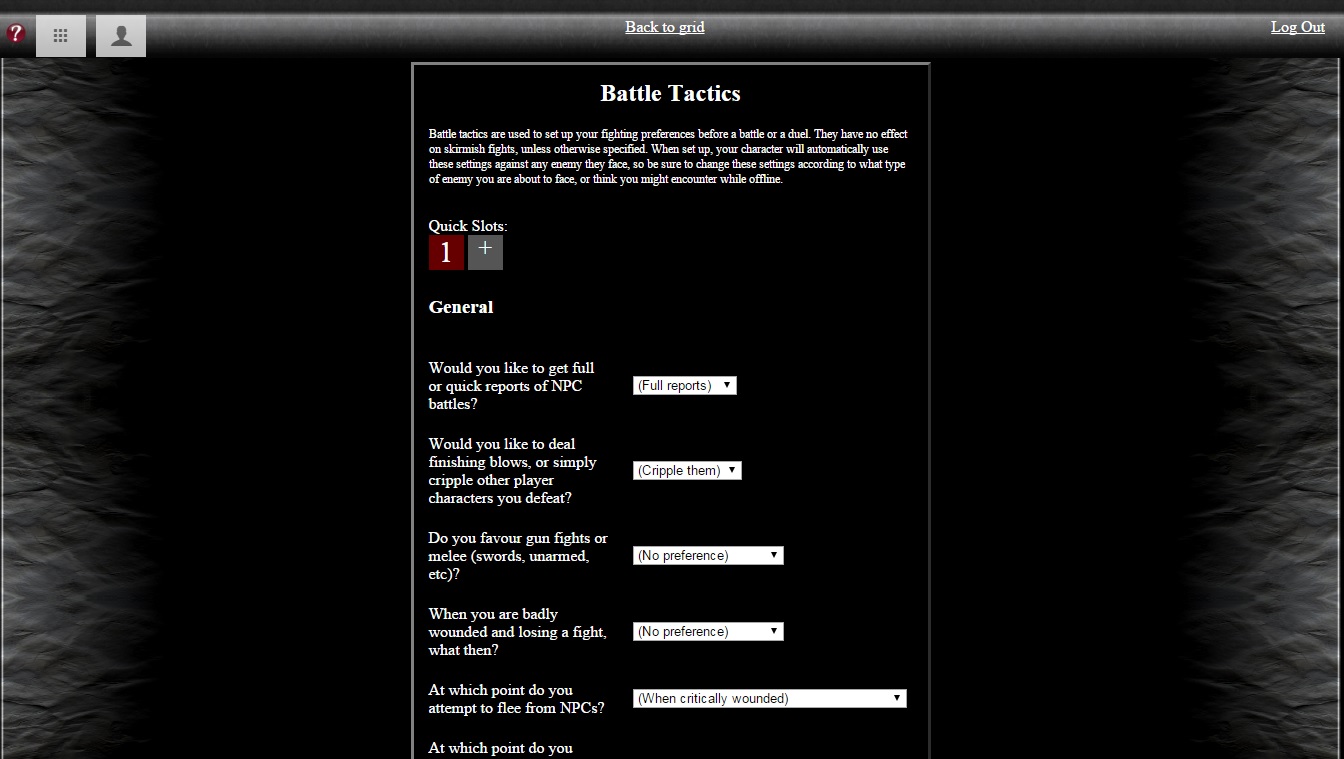 6

comments on

"Path of the Vampire"
Spiffy
February 01, 2021 at 03:30 pm
While the game is not as active as it has been in the past, it is still an active (helpful) community. The new owners took on a game that had a lot to fix and they are doing the best they can to sort things out. Understandable that updates have taken a back seat to fixing bugs. Pricing is very reasonable, especially when you consider how easily in game currency is acquired. As for players being given levels on a whim, this is false. All players, even the owners of the game, earned the levels they have. The owners often give extra exp gain days but this is a perk everyone playing the game gets to enjoy. As for bugs in the graveyard, none is perfect. They were either accidentally moved, or assumed fixed only to have the problem resurface. I imagine running a game, like path, is never easy. That's why the players of path work together to make it a better game for all. I highly encourage others to check it out. The grid is enjoyable, with many different aspects to explore. You do not have to be a writer, but there are several RP opportunities for those who enjoy such. If in need of help, all one must do is ask. Path is full of helpful players and staff.
Jaz
January 03, 2021 at 11:44 pm
Game is all but dead and now sold to new owners that have little time for the game except for themselves. Rolling back previous updates, won't update prices to compare with other mobile games, while giving friends/themselves multiple levels on a whim. Bugs aren't being fixed but just discarded into the graveyard.
Necalli
October 18, 2015 at 08:59 pm
Great community of grid play and role play alike. In depth, interactive storyline with continual updates and progression. RPG and PvP heavy, and great player customization ability. Strongly advised to give it a try!
Jesse
October 18, 2015 at 01:36 am
The community here is thriving! New players are welcomed with enthusiasm. The grid and the game work together to help with character development in a way I have seen nowhere else - you can be a gamer only, or you can be a writer only and level your character with writing alone.
Mora
October 17, 2015 at 10:43 pm
Brilliant place to write with very talented, encouraging writers. Grid is well designed. Community is friendly and always willing to talk to new players! Come check us out!
mordechai
October 17, 2015 at 09:40 pm
Well designed grid play and active role play community. Always new updates, and an interactive storyline, come join us and affect the future.