Pigskin Empire
Pigskin Empire is a free text-based browser game about American Football. Take a look at various leagues which have been categorized into College and Pro. You can choose a job position, level, suitable team and apply for this job. Once you get a job you must start training your football team by practising cardio, defensive play, matchup, drill, kickoff etc. You should also keep an eye on the team calendar and gameplan to be aware of upcoming events. Statistics gives you information about top coaches ranging from winning percentage.





(24 votes, average: 3.92 out of 5)
Rate it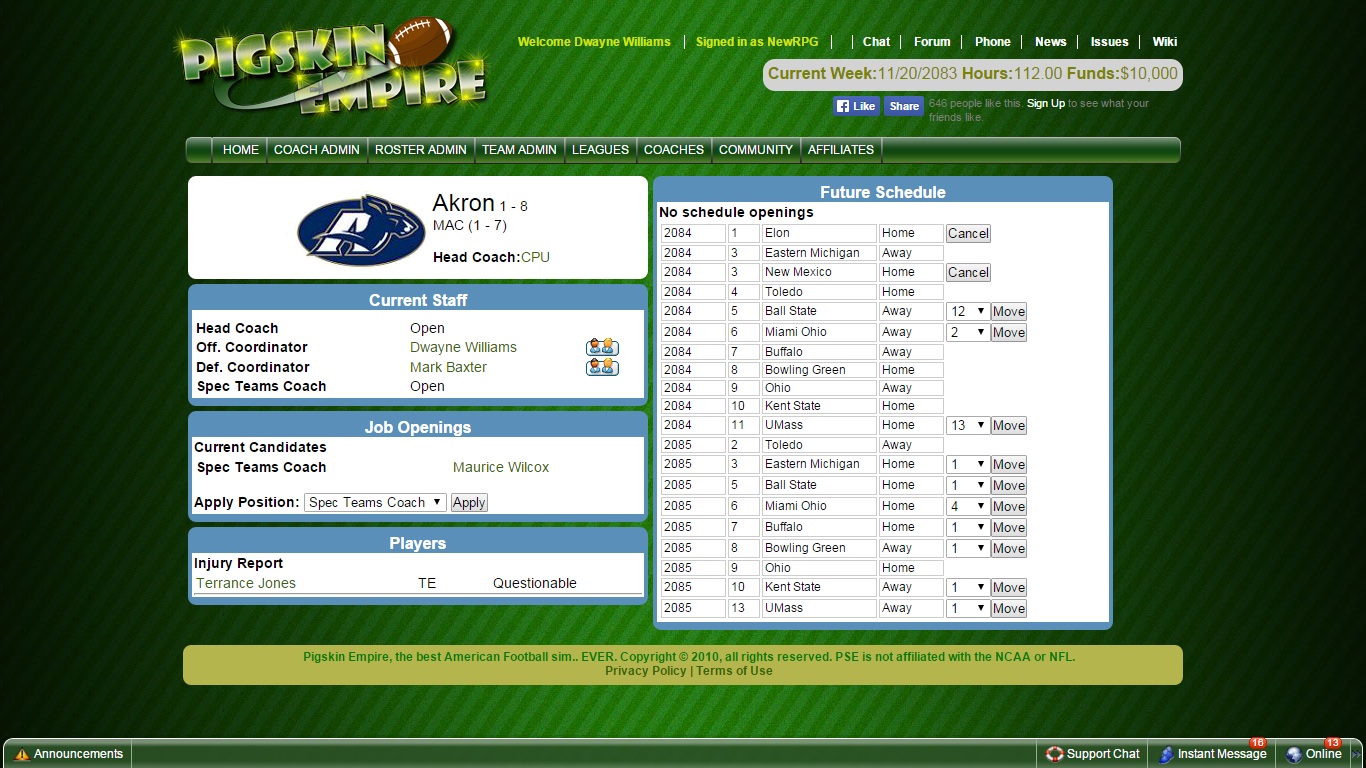 3

comments on

"Pigskin Empire"
Ado039
March 20, 2017 at 01:47 pm
Game stacked heavily in favour of paying managers - and horribly overpriced for a game with broken pages. Boring "sameness" sets in pretty quick. Have a look, but lacks substance...or you'll lack money! Better games out there for sure, and less money to contribute to the developers.
Gabe778
August 17, 2015 at 08:42 pm
Takes a ton of patience and learning to get into this game, but once you get into the swing of things, it is one of the better games out there. We have a big community full of people who will help you out in anyway to learn the fundamentals of the game.
SoaringStraw88
August 16, 2015 at 10:24 pm
Complex game, hard to understand at first, but there is a great community willing to help you out. Once you get the hang of it you will spend more time on it then with you family :D