Pimp Legacy (OFFLINE)
Pimp Legacy is a mafia browser game. Start your journey in Chicago. You can leave Chicago to get experiences in Las Vegas, as well. You can choose the amount of turns you want to spend on producing weed or crack. Thugs will cook rock for you. You don't want to lose your thugs, so be aware of their happiness. Make sure to keep your thugs happy as happier thugs produce more rock. Use hoes who will make you money. Get a lot of hoes and discipline them to earn more money. Create a crew and conquer the mafia world.





(6 votes, average: 4.17 out of 5)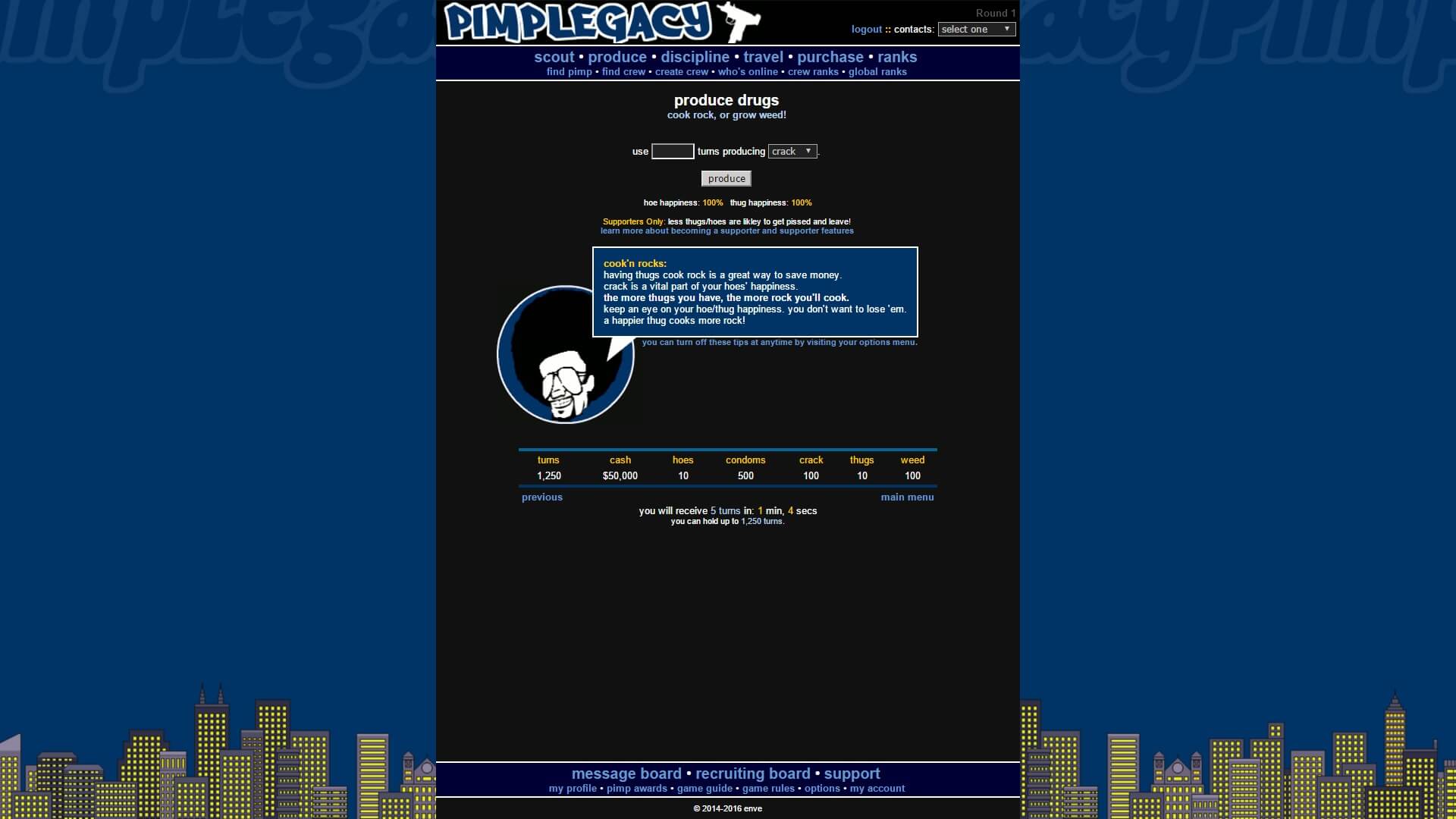 2

comments on

"Pimp Legacy"
Chopper Read
March 14, 2016 at 12:25 pm
cool game, is very similar to HappyPimpin from back in the day
Castro
March 10, 2016 at 10:37 am
Fun game, great core people who were very friendly and helpful.