Pirates: Tides Of Fortune
Pirates: Tides Of Fortune is a free role-playing game about ships, pirates and the sea. In the game you can build yourself an empire. You should always keep an eye on your resources to make sure what you're capable of doing. One of the important actions is upgrading facilities which affects your success in the future. With right moves you might be able to master or upgrade discoveries. Collect treasure chests and casks to get more gold or rum.





(7 votes, average: 4 out of 5)
Rate it
Pirates: Tides Of Fortune images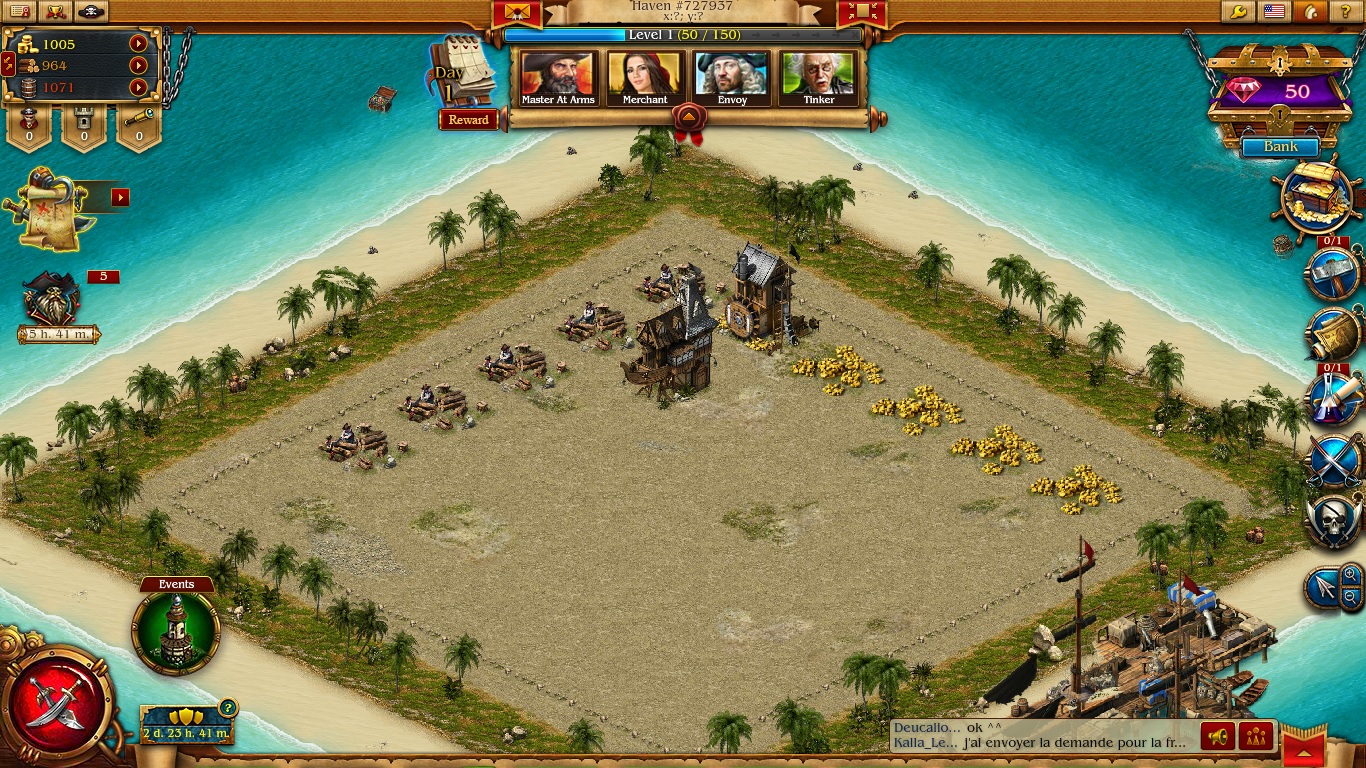 1

comments on

"Pirates: Tides Of Fortune"
Leo
October 28, 2015 at 03:16 pm
i m playing it ..;the concent is good but for whole month we didn't get our rewardes from the brotherhood adventure while other people can get it....so it's highly unfair for the rest of us ...i ll rate it a 2 stars and don't recomande it
GrammarNazi
October 31, 2015 at 11:06 pm
You have too many spelling mistakes, are you a 3-year-old? Your comment deserves a 2-star-rating, you imbecile.