Pit of War
Pit of War is a gladiator focused browser-based role playing game. Items are very brutal looking. In-game starting tutorial is nicely done, gives you the knowledge about features in just few minutes. Equip your items and battle in arena for experience, gold and other loot. Main features are Gladiator Stable, Arena, Tavern, Blacksmith, Black Market, Temple, Slave Market and Bank. You can train your skill-tree just the way you want. Skip those skills that you don't like. Ranking is level-based. Fighting strategy system available so you can choose your fighting style in battles.





(14 votes, average: 4.5 out of 5)
Rate it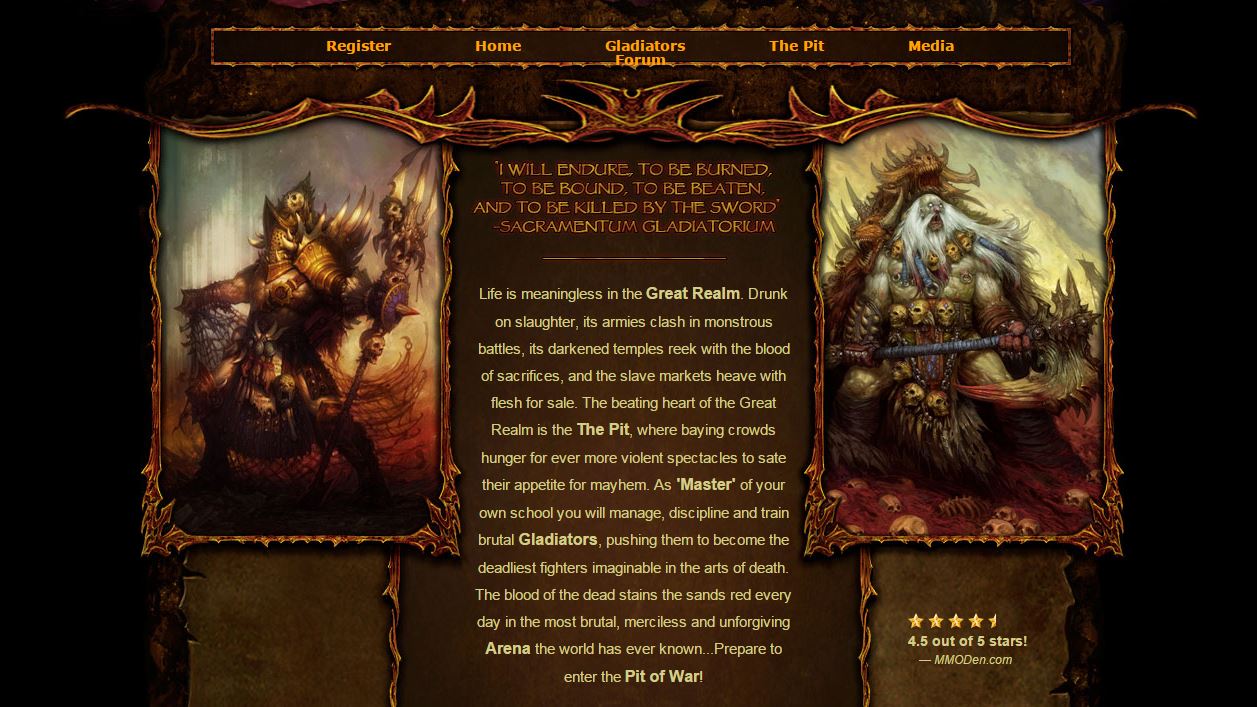 1

comments on

"Pit of War"
Kuljem
February 05, 2015 at 08:16 pm
Excellent game! It's not like Gladiatus if anyone is wondering!
Totally different then anything I played(and I played a lot in my time)!
Great content, admin and community! And it's updated regularly!
Hope I see you ingame! Cheers!