Pitch Side Manager
Pitch Side Manager is a free football role-playing game that allows you to be around football management, training and football matches. Each team member can acquire skills such as speed, handling, technique, crossing, tackling, intelligence, determination, and so on. Players' performance is based on their skills so train hard and make your team successful. In addition, you should take a look at the tactics section, rearrange positions and use smart strategies to win.





(23 votes, average: 4 out of 5)
Rate it
Pitch Side Manager images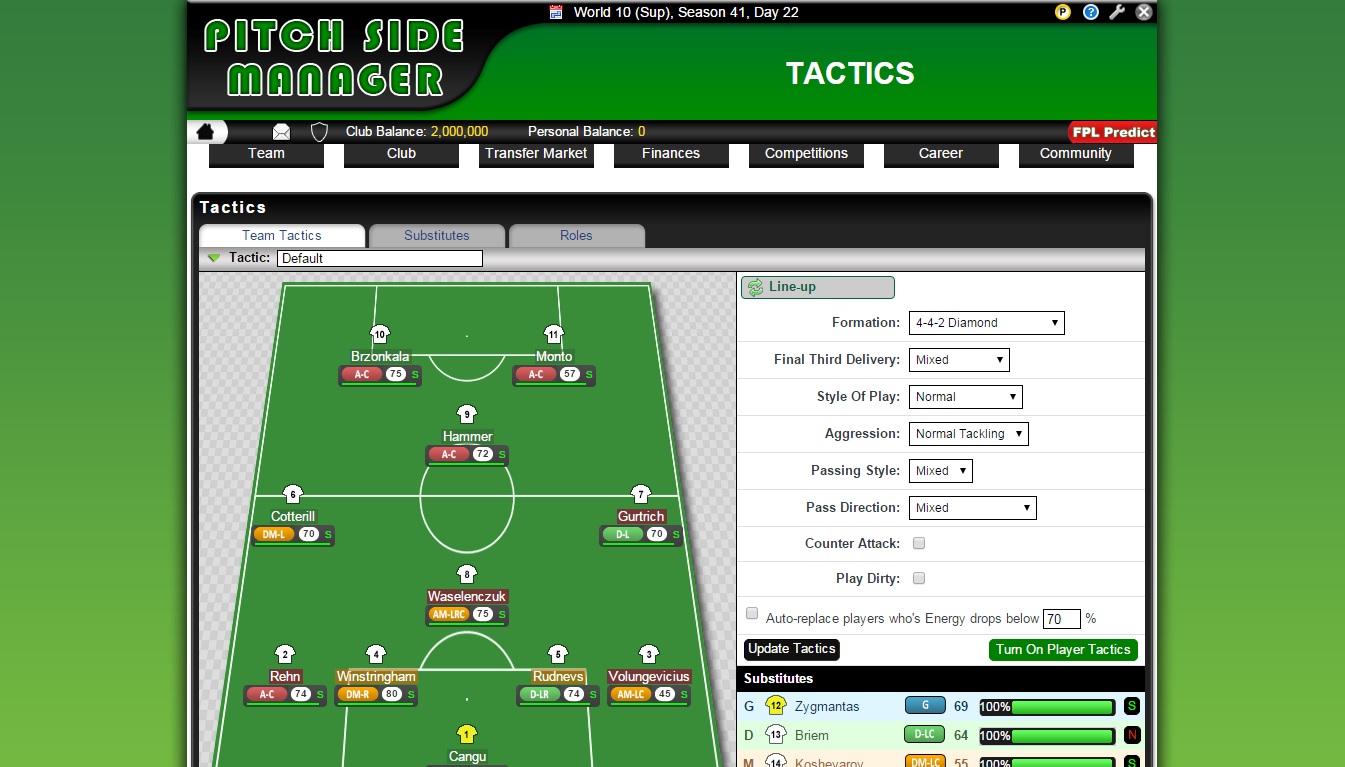 3

comments on

"Pitch Side Manager"
f
September 25, 2021 at 01:41 am
Hi
Paul
November 12, 2019 at 03:03 am
Been playing for about a year now. You can own up to 2 teams for free. Choose a team from different regions around the world. Before choosing a team, look at how many players there are and at what positions and especially the payroll cause you will start with only 2 million dollars. If your team has 25 or more players then that 2 million will not last long.
You will definitely have to sell your expensive players to cut payroll and get more money to spend on other players and coaches so you can train players. There are active forums so feel free to ask if you have a question.
Riley Carswell
November 02, 2018 at 03:09 am
A great game, very fun and a nice community. Would highly recommend