Planetarium Football Star
Planetarium Football Star is a text-based browser game about sport and football. Be one of the players in team and show others what you've got. You can decide what club to join, train yourself and even give interviews. Your goal is to become the best football player. Although, if you don't want to be a player, you can also choose the life of football manager, a reporter or a sports agent. Start your career now.





(16 votes, average: 2.69 out of 5)
Rate it
Planetarium Football Star images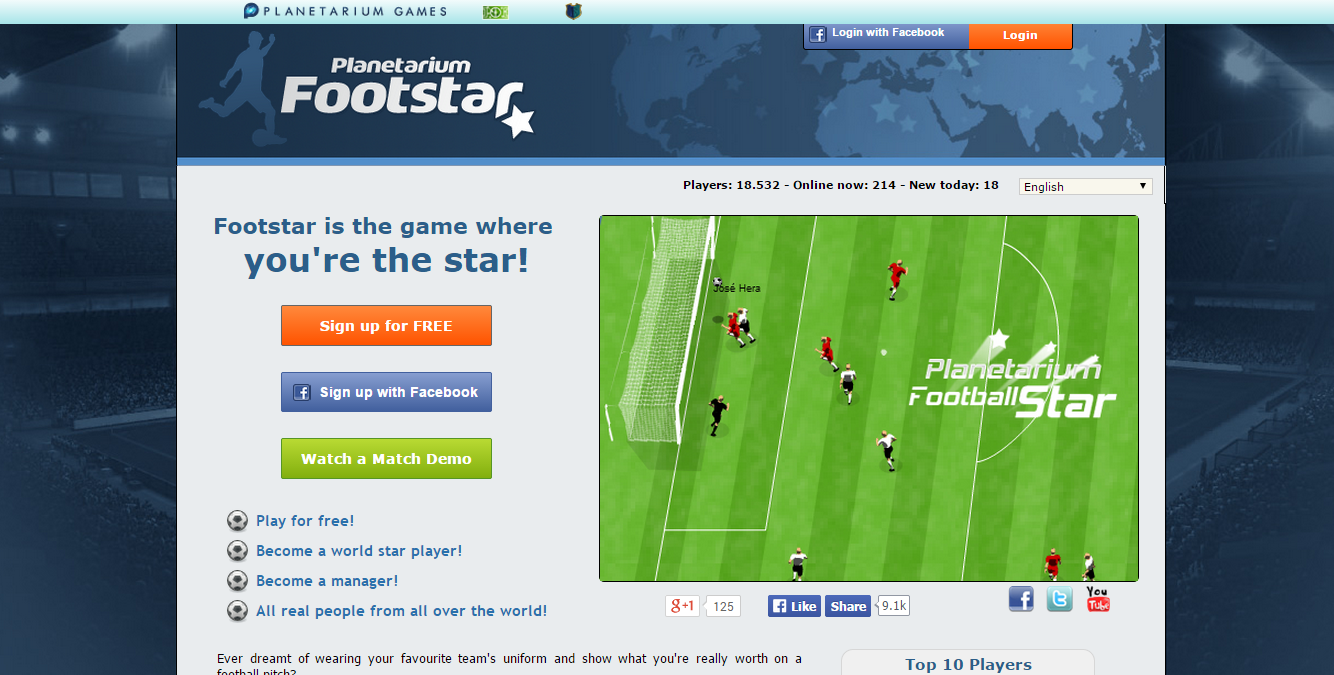 planetarium-football-star
2

comments on

"Planetarium Football Star"
Garryrisback
July 24, 2020 at 08:43 pm
This game is old and boring the managers don't care and treat paying customers badly. Game itself is dying at the moment and not surprised. Don't recommend at all. Long time former player.
Phil
December 22, 2014 at 01:54 am
Tried to game, to be honest, from the description i expected maybe too much. Seems quite slow play and not active players.