Popmundo
Popmundo is an online role-playing game that welcomes you in a virtual music industry. Start your career by jamming some songs and booking your first show. Booking Assistant gives you more information about your schedule. Create music videos to promote your songs. Make a great performance on stage and talk to the media to gain popularity. Your behaviour and personality can make you famous or infamous. Select the attitude that favors relationship areas like friendship, love and enmity. Read books and attend university classes to gain new skills. Keep a diary, select career focus, book a flight and socialize with others.





(29 votes, average: 4.48 out of 5)
Rate it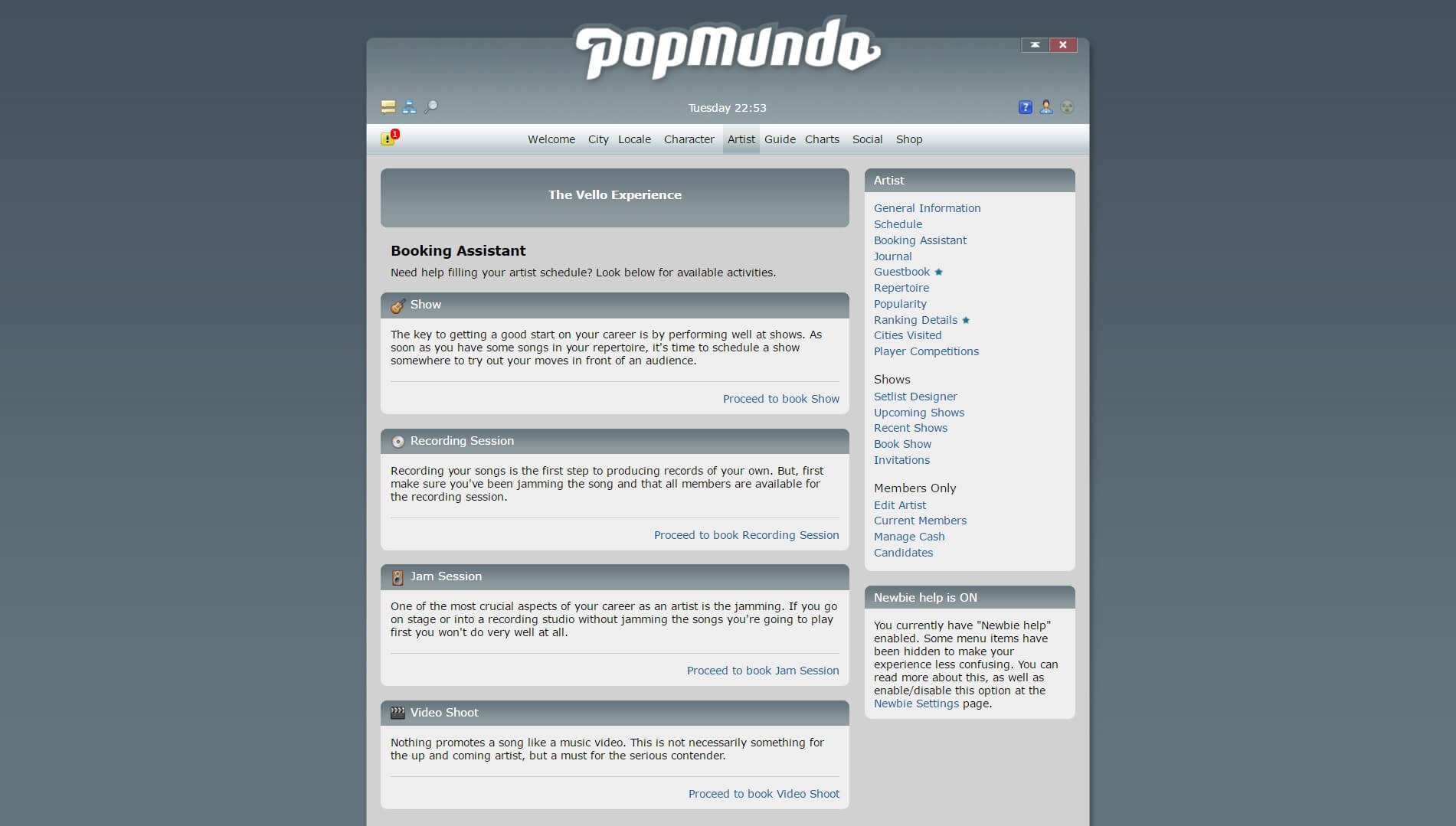 2

comments on

"Popmundo"
James
October 02, 2017 at 08:46 am
Fantastic game that needs more love. It's a bit boring at first, as you start out with nothing, but it gets more interesting as you develop your skills and build yourself up. I highly recommend it.
AKm
August 03, 2016 at 10:44 pm
Hey guys!!! I'm still pretty new to this myself. Also, feel free to hmu in game (Victoria Armitage) if you have any questions.