POST
There has been a downfall in the United States. Now you can become a leader of a group who has survived the catastrophe. It's your main job to be a great leader and lead people through wasted cities. You can see the statistics of survivors where you can find the total population. In addition, you can see how many of them are children, workers, injured, slaves, and so on. Keep an eye on your water and food consumption to assess the current situation.





(22 votes, average: 4.27 out of 5)
Rate it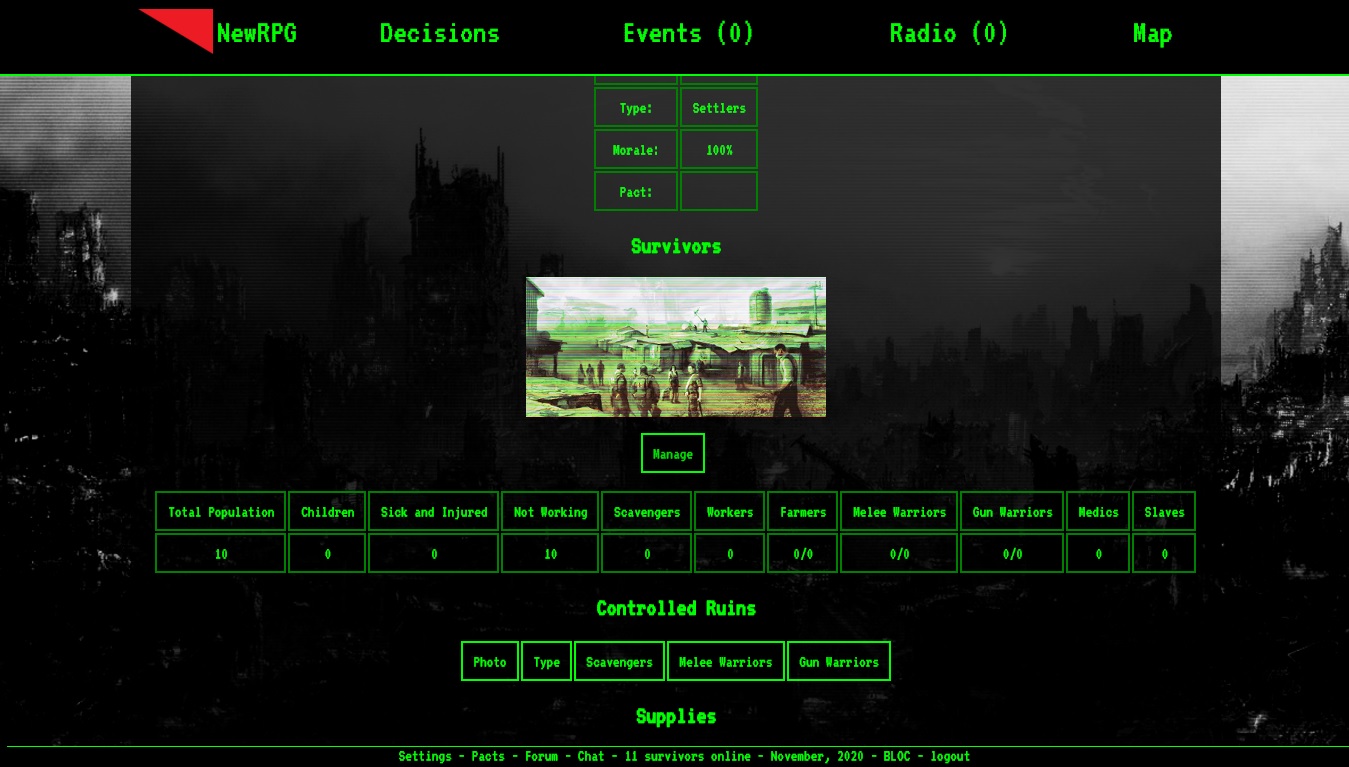 2

comments on

"POST"
Ahmed Habib
November 11, 2015 at 07:11 am
A better vision of a post-apocalyptic future then that Todd Howard turd.
Gemima
November 10, 2015 at 01:57 pm
It's an addictive, POST-Apocalyptic online RPG games, that lets you visit the states of mainland USA, and gather survivors, which you can use as scavengers to find supplies, Workers to produce labor, or warriors, to destroy and steal from other factions.