Producers & Traders
Producers & Traders is an excellent economy simulator. Selling, buying and trading are the three main aspects of the game. You will learn how to make the right purchases and trades that will benefit you the most. You choose your buildings and your empire priority. There are many options available and you are not limited by few options. Teamwork is an important part of the game, you need to work side-by-side with other players.





(29 votes, average: 4.59 out of 5)
Rate it
Producers & Traders images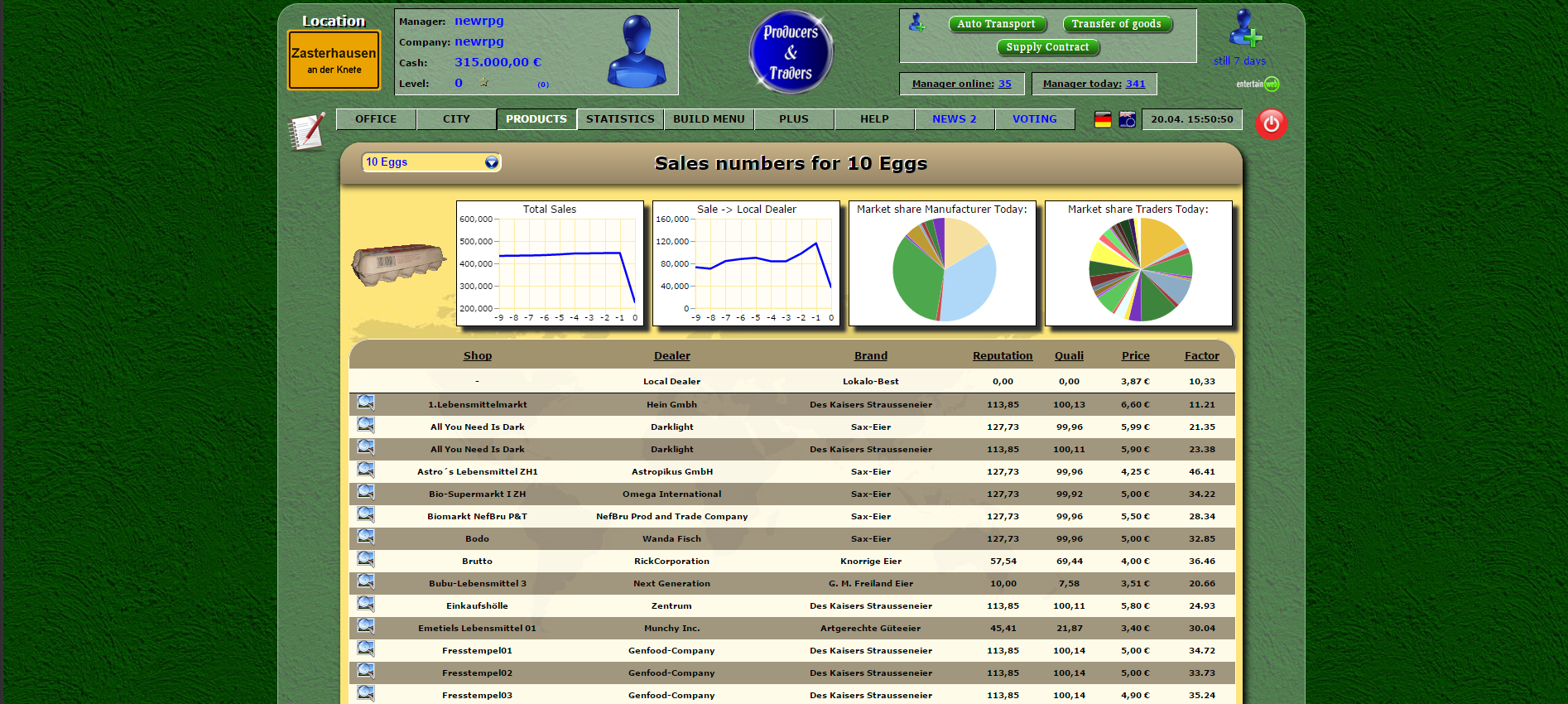 4

comments on

"Producers & Traders"
Kasi
July 15, 2019 at 07:08 pm
Very good good Game
Lucius Drake
April 22, 2015 at 06:20 am
Best Business simulation ever! A real pleasure...
Bluemax
April 21, 2015 at 04:38 pm
Best game ever!
Herr
April 20, 2015 at 10:40 pm
I like this game very much ;)