Rail Nation
Rail Nation is a train simulator browser game with a little hint of strategy. You start with a very basic model so buy an engine for your train. Later on you can research new engines to advance. Make sure you get some railroad cars to transport your goods so you could start generating income. When you are earning a steady income, upgrade your train stations in where you have various buildings that give you bonuses. The graphics is outstanding for a browser game. The game should also be just fine to play with mobile devices.





(26 votes, average: 3.69 out of 5)
Rate it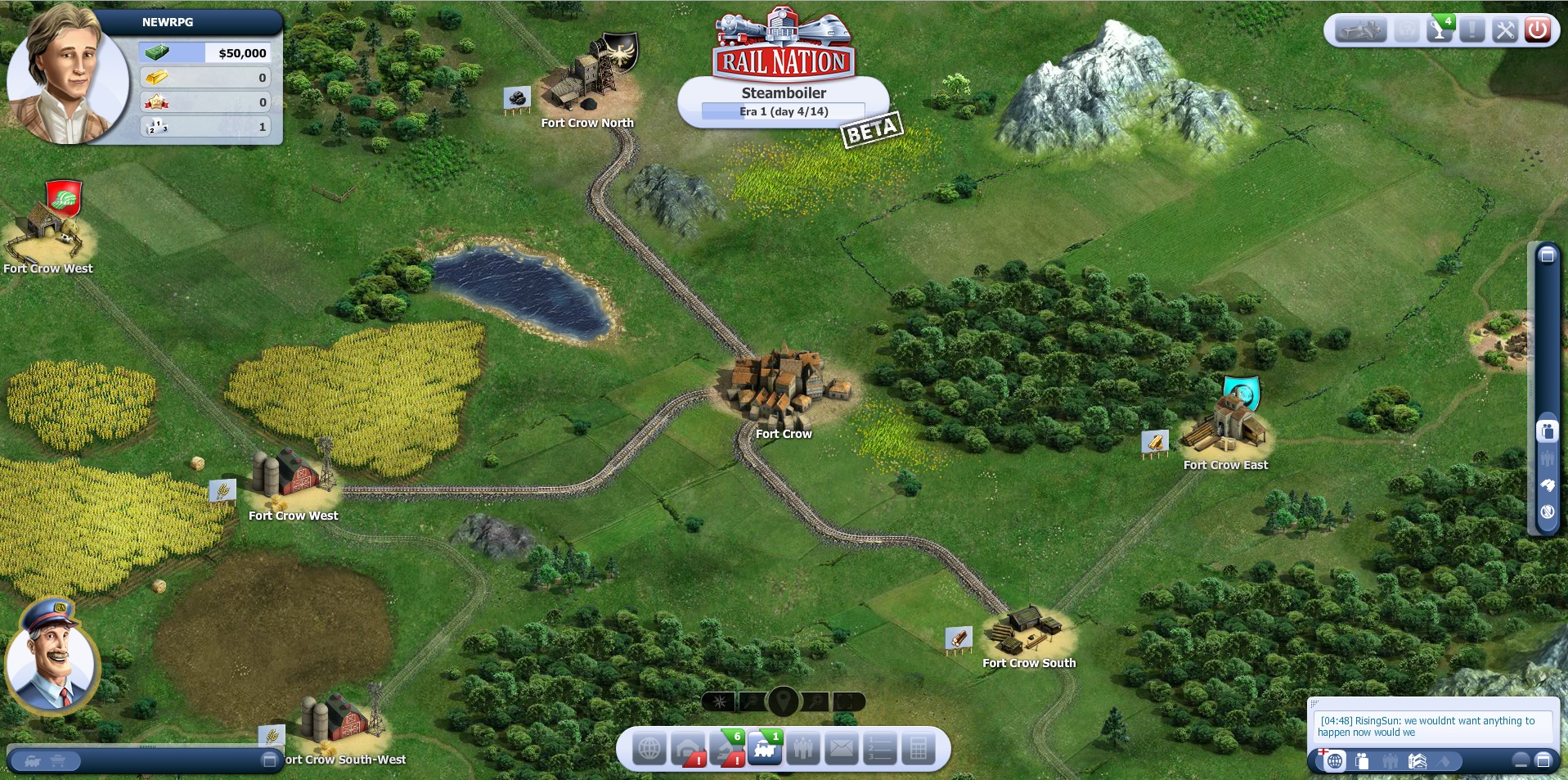 2

comments on

"Rail Nation"
Paul
October 20, 2018 at 09:28 am
I LOVE trains so when I saw this I jumped at the chance to play. It said "FREE to play". The graphics were good, you could see your train going from town to town. Unfortunately, although it's free to play at the beginning, you will have to spend REAL MONEY to advance in this game and that's why I stopped playing.
Spufflerrr
August 10, 2017 at 03:49 am
After registering, they say the game 'Requires Flash' on my Chromebook. Signed up for nothing.

Newrpg needs a focus on HTML5 based gaming, call it Nunewrpg. YW.