Regii Apusului
(Online since

2006

)
Regii Apusului is a very old romanian game yet still existing, despite not changing much from its beginning in 2006. It has medieval action and it is an oline multiplayer game based on the browser. More specifically, it is a text based browser game.
The history of the game is tremendous and uplifting with every memory of it: glorious players, unbreakable alliances, clans that went from zero to number one position, and friendships that started off inside the game's forums/messagery but lasted even until now in reality. How is that possible? Well... this game is another level: you love it or ignore it. If you catch the slightest attachment to it, it will endure the passing of time in your heart and brains. It has that "je ne sais quoi" as it is relatively simple - ideatically speaking - although complex in a strategical way. Why is that? You have to mind the developping of a single kingdom and it is very exciting to protect it from attacks and oblivion. You can play it individually (not recommended, especially not if you are a begginer) or in a clan. Being in this type of a tribe, here called "clan" helps everyone resist the outside attacks.
First and foremost, the passing of time consists of "days" or "ticks" (like the ticking of the clock) that eventually form an Era. The game stops when the Era stops and then it is reset and starts over again from zero. The last registered scores and battles in the games are stored in a game history book called "The golden book". In order to get that honor, you ought to have a high score and many battles for the secondary ranking. How do you get a high score? You have to have golden mines, farms and forest buildings in order to enlarge your resources production of Gold, Food and Wood. With these and also miners, farmers and wood workers you will have the resources to grow great armies that will eventually lead to the success of your kingdom: huge and winning scores. The battles are very complex, as the game has 12 types of troops and each and every one of it gives you certain amounts of score, defensive and offensive strenght, speed in the battlefield and so on.
Do you think you can handle a game like this? Come over and join the community!





(3 votes, average: 5 out of 5)
Rate it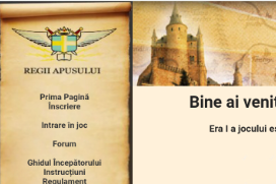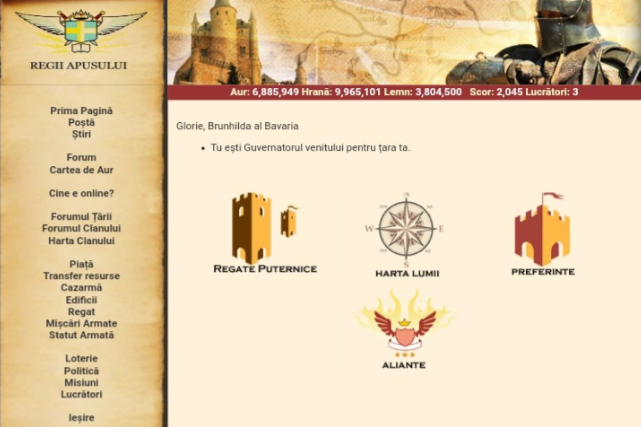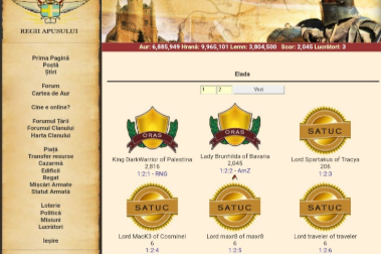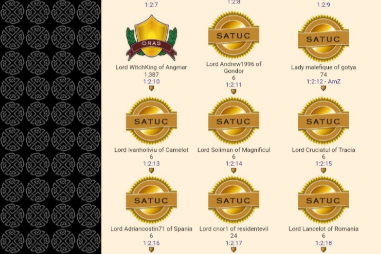 0

comments on

"Regii Apusului"