Renaissance Kingdoms
Renaissance Kingdoms is a free multiplayer text-based online game and number one online roleplay game in Europe. It combines many different genres like strategy, political and role playing game. The game is set in Europe in the time of Middle Ages. In this game you begin your journey as a modified vagrant but as if you gain more skills, you will get better status and get a part of political life. The game also supports many languages which makes the playing easier.





(20 votes, average: 3.9 out of 5)
Rate it
Renaissance Kingdoms images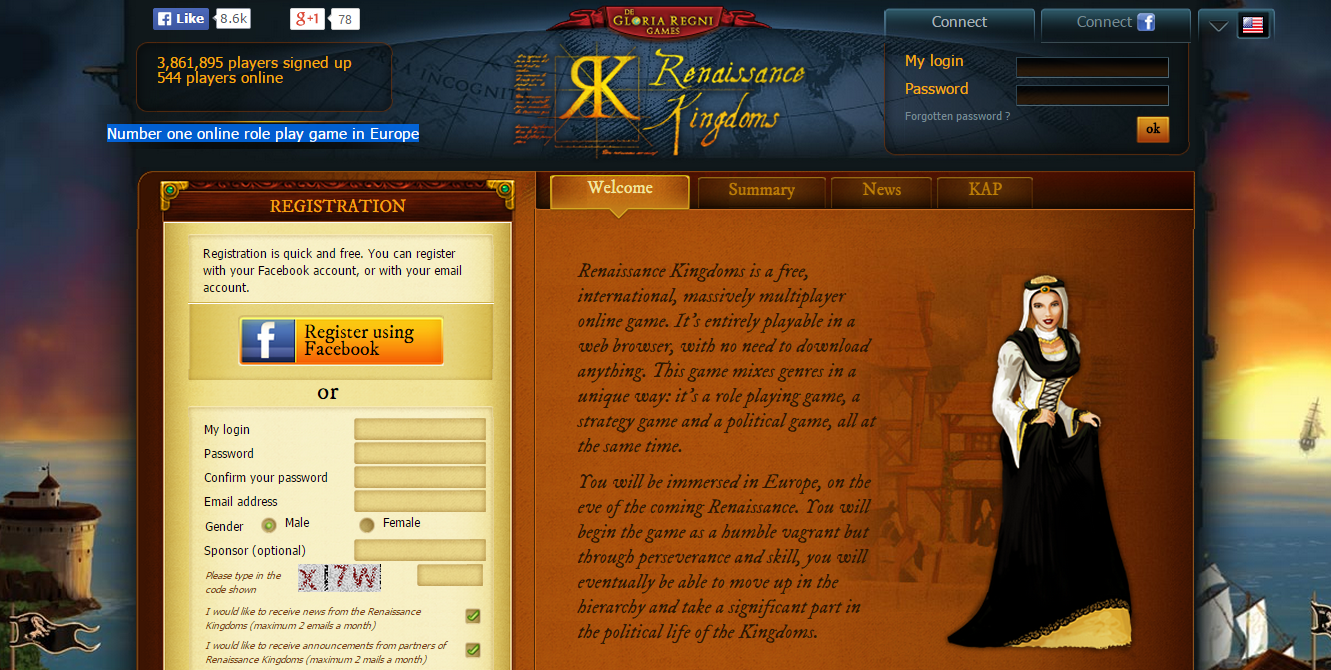 2

comments on

"Renaissance Kingdoms"
nightelf
July 26, 2021 at 10:37 am
There's only one thing that matters in this game, money!
No, not making some in-game money, spending your real cash.

The game itself exist out of eating and doing one action a day. After that you have to wait another day. Wanna do something extra pay cash, wanna look nice pay cash. There's little else you can do but pay, pay more and pay again cause everything is a gamble, you never know what you'll get.
They claim to have millions of players, but I never see anyone in the tavern.

Best find another thing to do during the lockdowns.
Bellah
October 03, 2015 at 12:41 am
This is a great game, a bit slow at the start but stick with it! its worth it!