Reunited City
Reunited City is a mafia browser game where you have a possibility to explore Reunited City. The basic aim is to increase stats, get stronger and become one of the greatest gangsters ever. That's why you need to train in the gym and commit crimes, so you could gain experience as a criminal. You can earn money by getting a job, gambling in casino or selling items. In jewelry quarter you can find beautiful necklaces, watches and rings.





(9 votes, average: 4.11 out of 5)
Rate it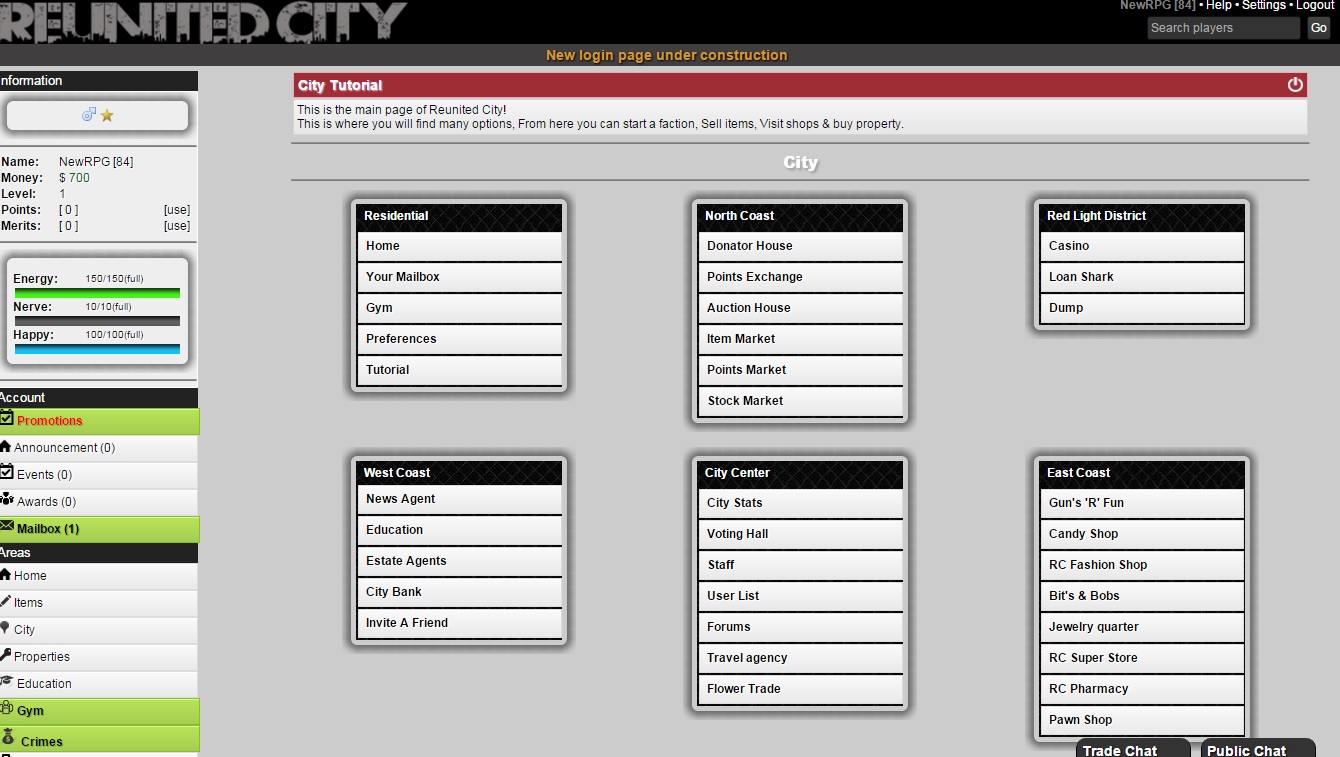 3

comments on

"Reunited City"
Nathan
July 05, 2016 at 06:49 am
great game - rising population - great staff team who work hard bringing new things to the game - it is a work in progress but is moving along smoothly - Give it a try - Have you got what it takes !!!!
18Delta44
January 22, 2016 at 07:55 pm
Thoroughly enjoying my time here on this game. It's young, but the developer is working hard and noting all suggestions. It's a great game that's only getting better.
Brady
November 24, 2015 at 03:18 pm
Hello thank you for the recognition of my game on your website, I kindly appreciate it, and would love you to become a player if you'd like :)