Riftforge
Riftforge is a fantasy role-playing browser game. In the beginning you must select a class between Guardian, Raider and Ranger. Buy an equipment that makes you stronger and durable. Arena is a place where you can fight against other players. The game includes four different fighting maps but Treasure isle and Fortune valley will be available after level 10. Complete various missions, prepare for them and supply yourself with best weapons.





(15 votes, average: 4.87 out of 5)
Rate it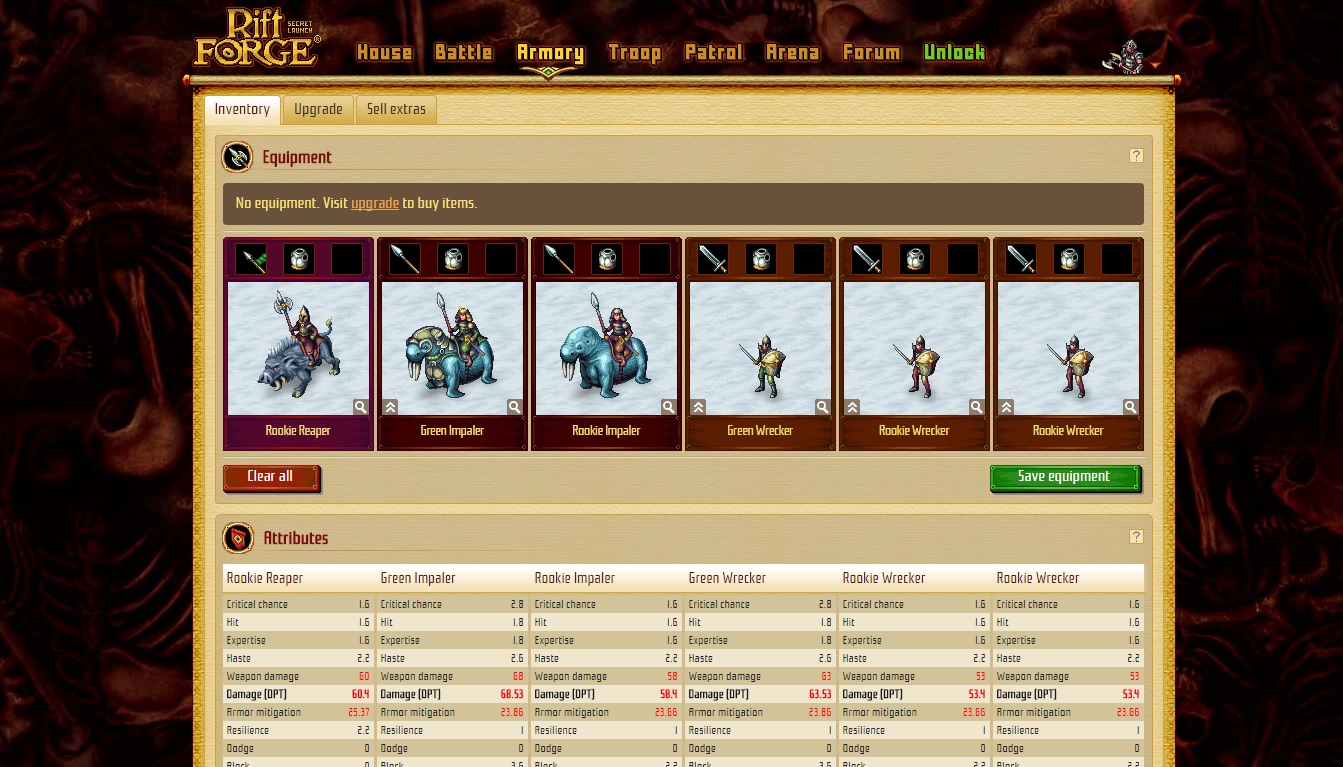 4

comments on

"Riftforge"
Peter
September 12, 2015 at 10:25 pm
Only wish admins would be online more to help....
Peter
August 14, 2015 at 01:35 pm
Found this game through newrpg on FB, started playing and enjoy it. Simple turn based rpg with plenty of time to make decisions.
Paul Kane
August 05, 2015 at 06:20 pm
There is PvP battle replay vs not so skilled opponent ;)

http://play.riftforge.com/replay/1113529/86620
Paul Kane
August 05, 2015 at 10:46 am
It is sad that RF wasn't able to gain the critical mass of PvP players.
PvP combat may require deep tactical skills, but is fun and rewarding.
I still remember nearly an hour battles versus my apprentice Eneangon.

Good old times.