Romadoria (OFFLINE)
Romadoria is city building strategy game. You will take good care of your Roman city and increase your production. Build forts, markets, defense stations, stables, taverns, chariot stations and much more. Put together the army that you wish, units like Sliders, Archers, Longbow Archers and many more. Each unit can be trained to become stronger. Eye-catching visual art, interesting gameplay and a massive community.





(3 votes, average: 2.33 out of 5)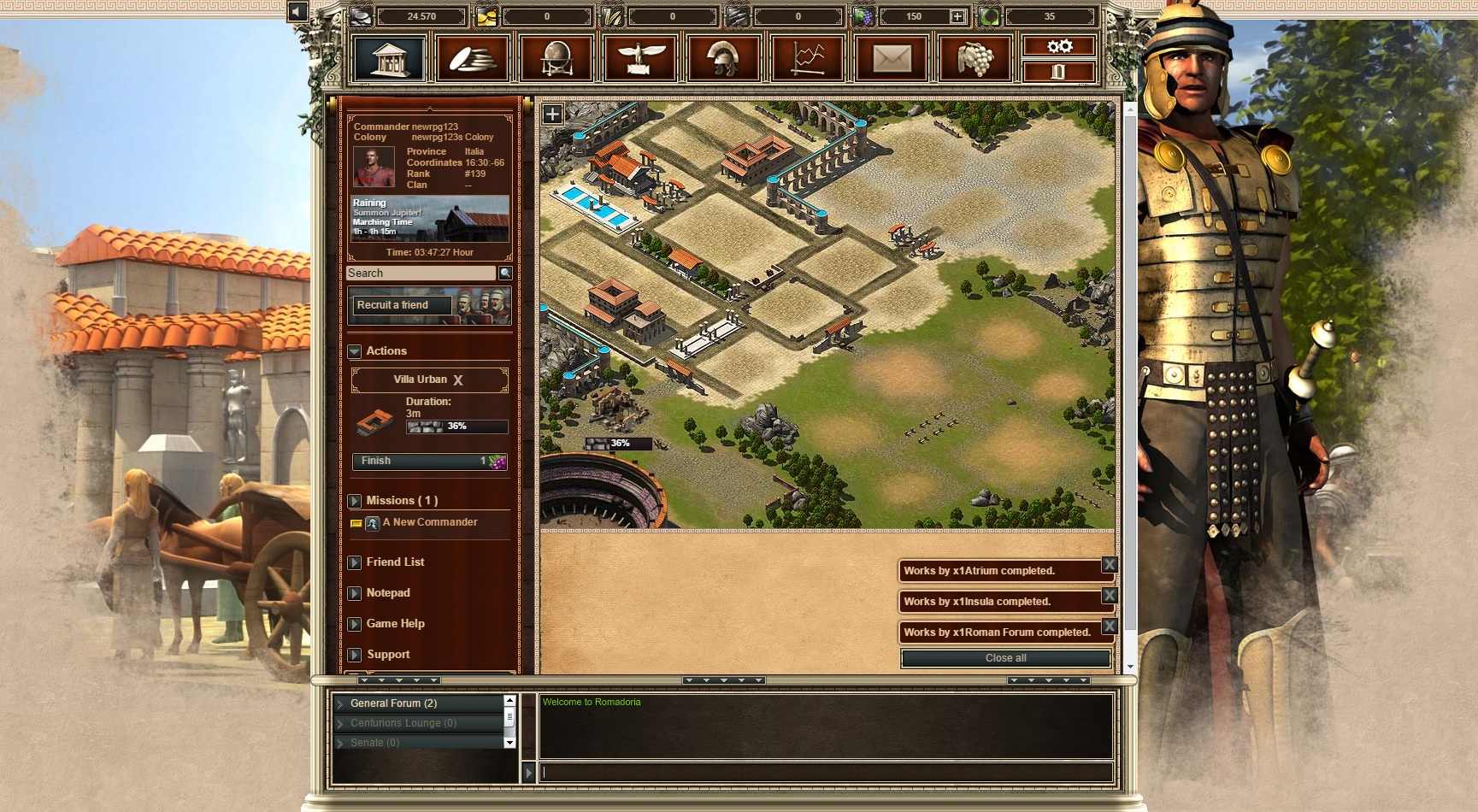 1

comments on

"Romadoria"
Iron Hammer
June 10, 2017 at 08:35 pm
Don't waste your time. This game is 1 star. Sad part is it could be a 5 star game but this game is seriously neglected by team looki. There is no game manual for this game, so you have to figure it out on your own. Team Looki's answer is just ask a question in the forum. Yeah there is some poor sap sitting around waiting for his question to be answered from 2012. Also the math doesn't work in this game, the only way to maintain a sizeable army is to break out the credit card and spend real money to convert to game currency.
Worst part is we have not been able to login to the game for over 2 days now with no one from team looki even answering our support requests. Look elsewhere.