Ruin and Revenge
Ruin and Revenge is a crime based online RPG. Do crimes to get your hands on some easy money. Visit city and player shops to equip yourself with deadly weapons. Train yourself at the gym and start making yourself a name. Join or create a gang to survive long term. Go to school and take courses to educate yourself. Explore the streets and try staying out of jail. Gain experience to level up and climb the rankings.





(11 votes, average: 3.45 out of 5)
Rate it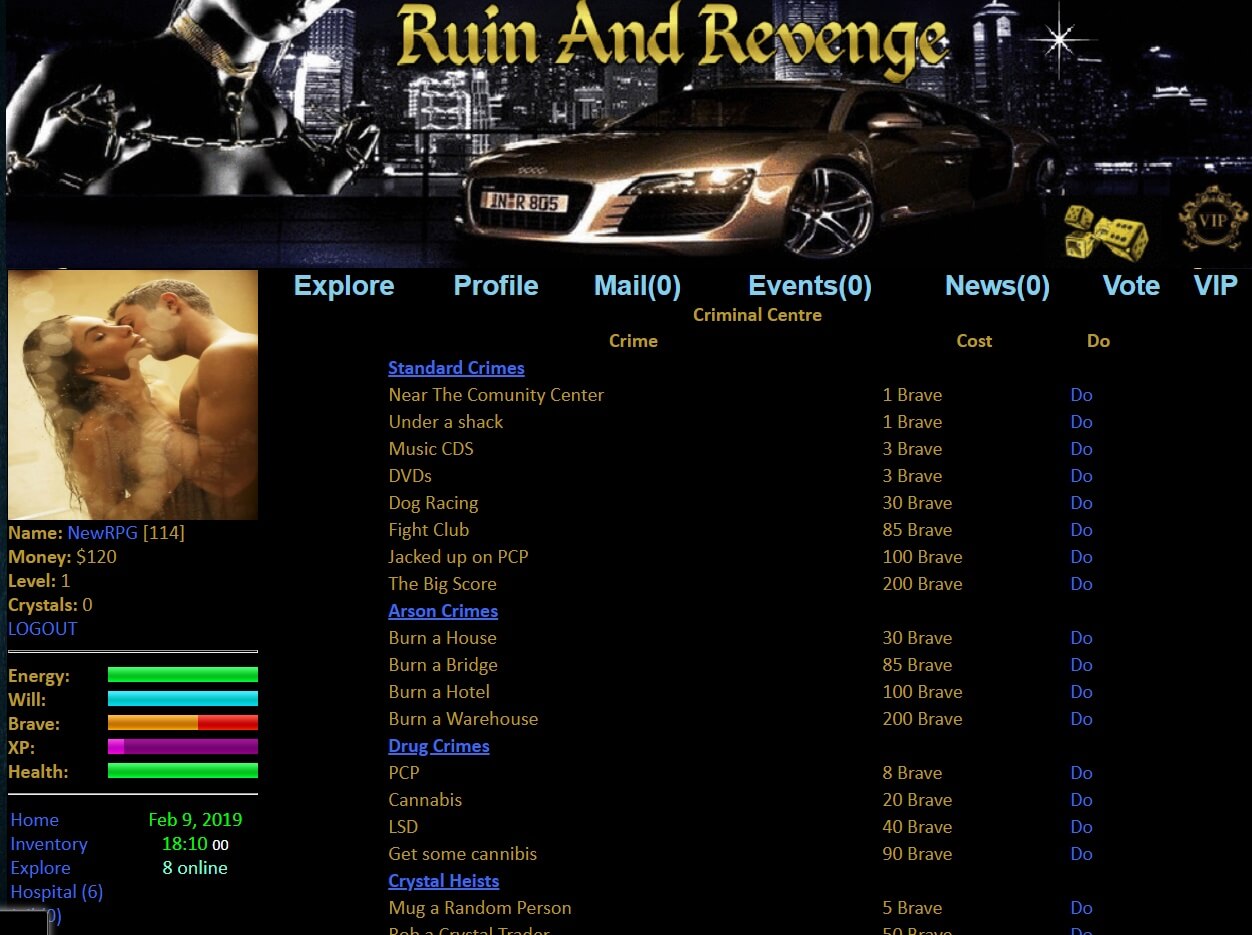 1

comments on

"Ruin and Revenge"
laurence paget
February 23, 2021 at 06:46 pm
ruin and revenge great game can level easy and climb stats at your own will. build your own empire weapons armor and ammo to go with it. all players need a crib build your own from a shack to a palace furnish it by building your own furniture. join a gang or make your own war with other gangs if you choose to. all in all this game will keep you busy and wanting more every time you log in.check it out you wont be disappointed .