Ruthless City
Ruthless City is a mafia browser game where you can enjoy the real gangster world with all its' possibilities. As a beginner you must live in a shack, but earn money, become successful and purchase yourself a nice property. There is a huge variety of different courses so pick out your favourites and get a good education. If you'd like to enter the stock market, you have to buy a stock guide beforehand. Jewelry quater allows you to purchase nice accessories.





(5 votes, average: 4.6 out of 5)
Rate it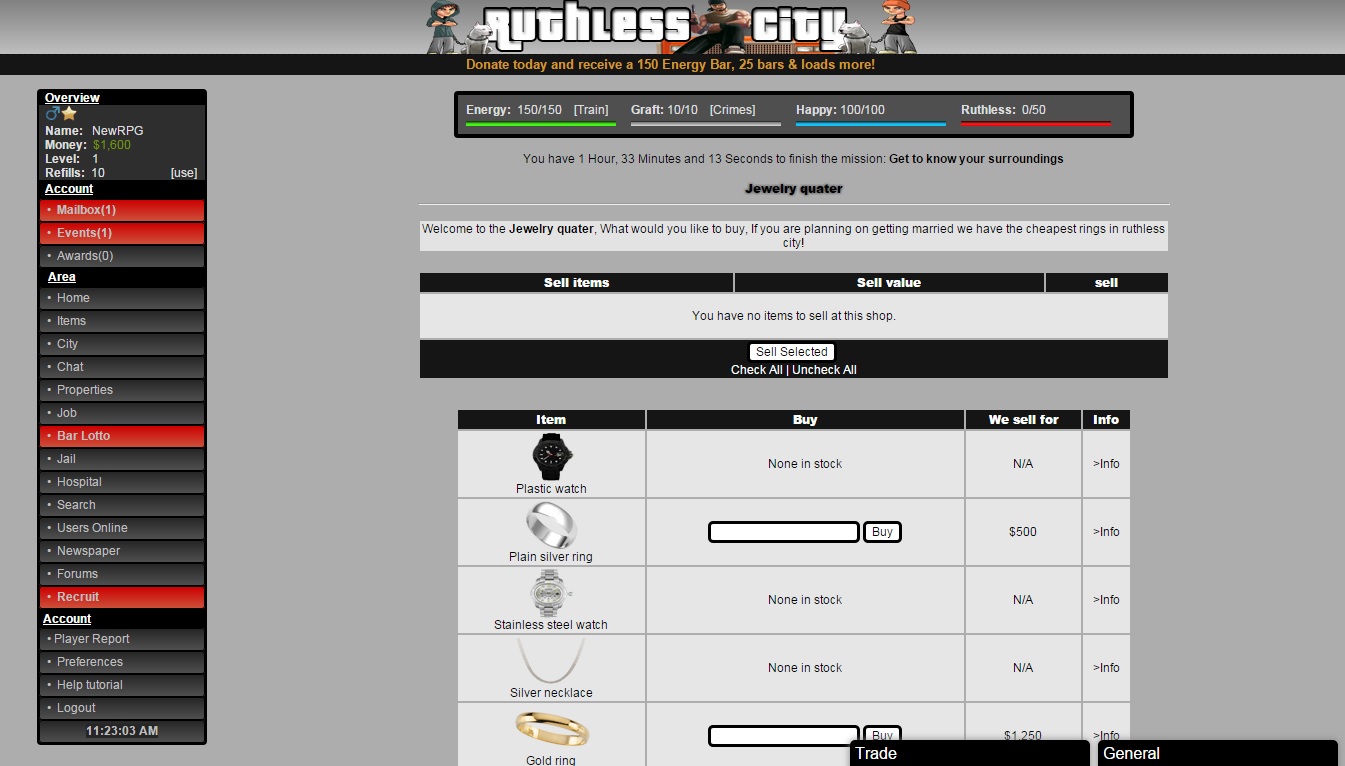 2

comments on

"Ruthless City"
Alexa Bliss
July 16, 2017 at 02:41 am
join me and i'll give you 200k to start off use my link to join http://www.ruthless-city.com/signup.php?PID=196
Akuma
October 14, 2015 at 09:00 pm
Addicted..