SCUD248 (OFFLINE)
SCUD248 is a free browser game about marine life, ships and sea. While registering select a name, a class and a focus of your ship. Difficulty includes three colors: yellow, blue and red. SCUD248 supports a feature like battling against other ships. Buy weapons, increase stats and be the winner. Storage locker is filled with Oxygen and it's a guessing game where you must choose five numbers to open the Oxygen. Final step is becoming a SCUD Commander once you've reached level 30.





(0 votes, average: 0 out of 5)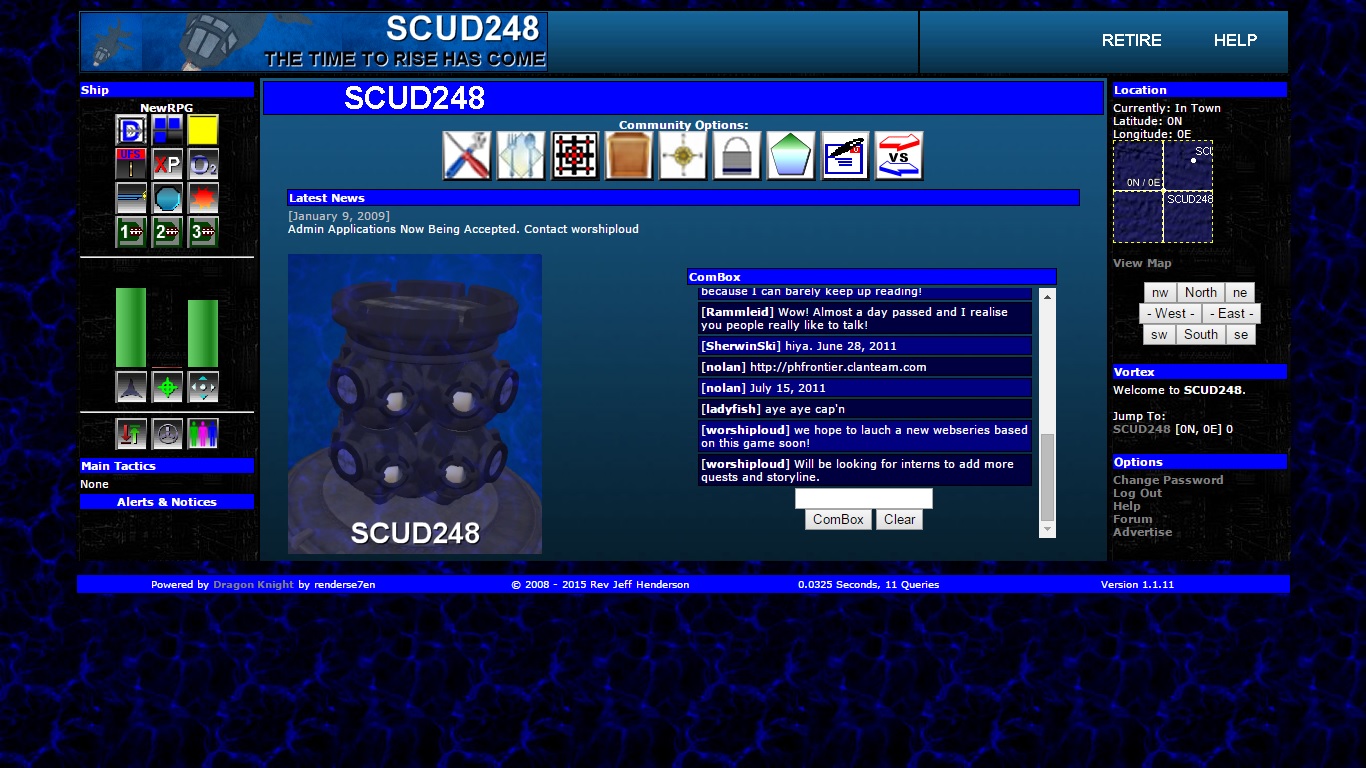 1

comments on

"SCUD248"
orangevorm
June 16, 2022 at 07:41 am
Turn it on!
Jeff
July 22, 2023 at 07:07 am
The server updated PHP and won't revert back to the version this game can run on.