Seanchai MMO
Seanchai MMO is a free role-playing game with great combat system. You can choose between different classes of Mages to gain unique abilities. Complete small quests, heal your character, update your journal and visit various shops. You could also purchase your own shop and open it to sell items and earn money. Upgrade your strength, charisma, dexterity and intelligence. Increase the Mana level to be able to cast spells. You can recover your Mana by sleeping or drinking potions. Acquire more experience, gain levels, earn gold, join battles and become one of the most powerful warriors.





(21 votes, average: 4.29 out of 5)
Rate it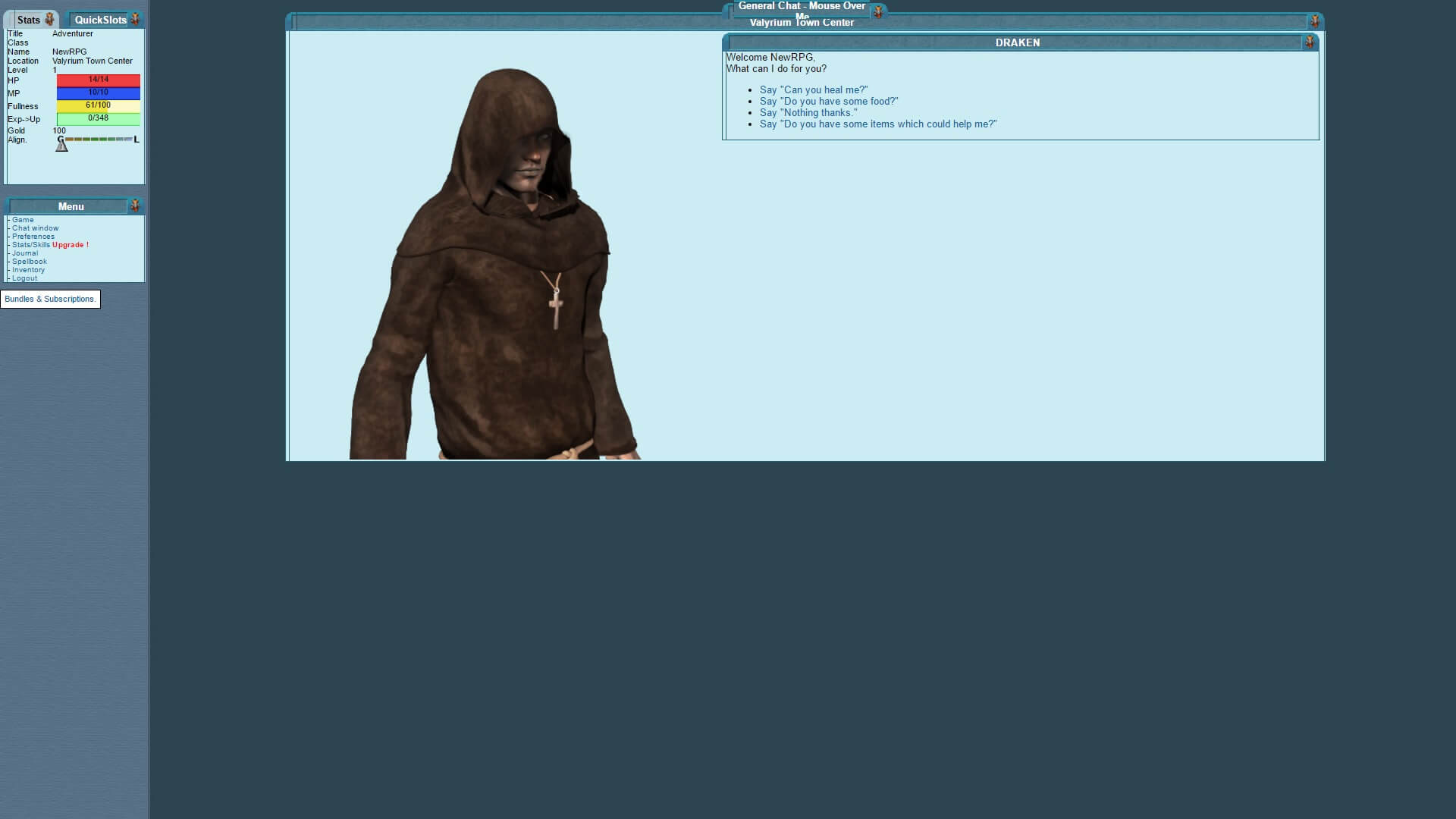 5

comments on

"Seanchai MMO"
Pistol
April 06, 2018 at 09:58 am
I love this!
Heroes1995
August 09, 2016 at 08:11 pm
Gonna check this game out seems pretty cool.
Odie
July 05, 2016 at 12:16 am
This game is the prefect mix of difficult gameplay and achievable missions. This past event has everyone trying to not in game sin. Always something new and its quite refreshing.
Wyeth
July 06, 2016 at 11:33 pm
Thanks Odie. We are constantly looking to make the game more fun and intense for the player. I think when players logged in and saw their Beautiful world had been destroyed as the Apocalypse Event started they were not only surprised but excited at the new Quests and adventures ahead.
Wyeth
June 29, 2016 at 07:25 am
Big Launch this weekend. Prizes have been hidden throughout the game.
Craig
June 27, 2016 at 10:37 pm
Come on and meet the cast today!