SG Wars (OFFLINE)
SG Wars is a text based MMO. In this Sci-Fi strategy game you can choose between 4 characters when creating your account. Asgard has +25% defense, Replicators have +25% spy, Wraith has +25% attack and Tauri has +25% income. There are lots of missions. Increase your military effectiveness and create and alliance if you think you are ready to lead others. Auction house and market place available. This game has frequent updates and a medium sized playerbase.





(19 votes, average: 2.42 out of 5)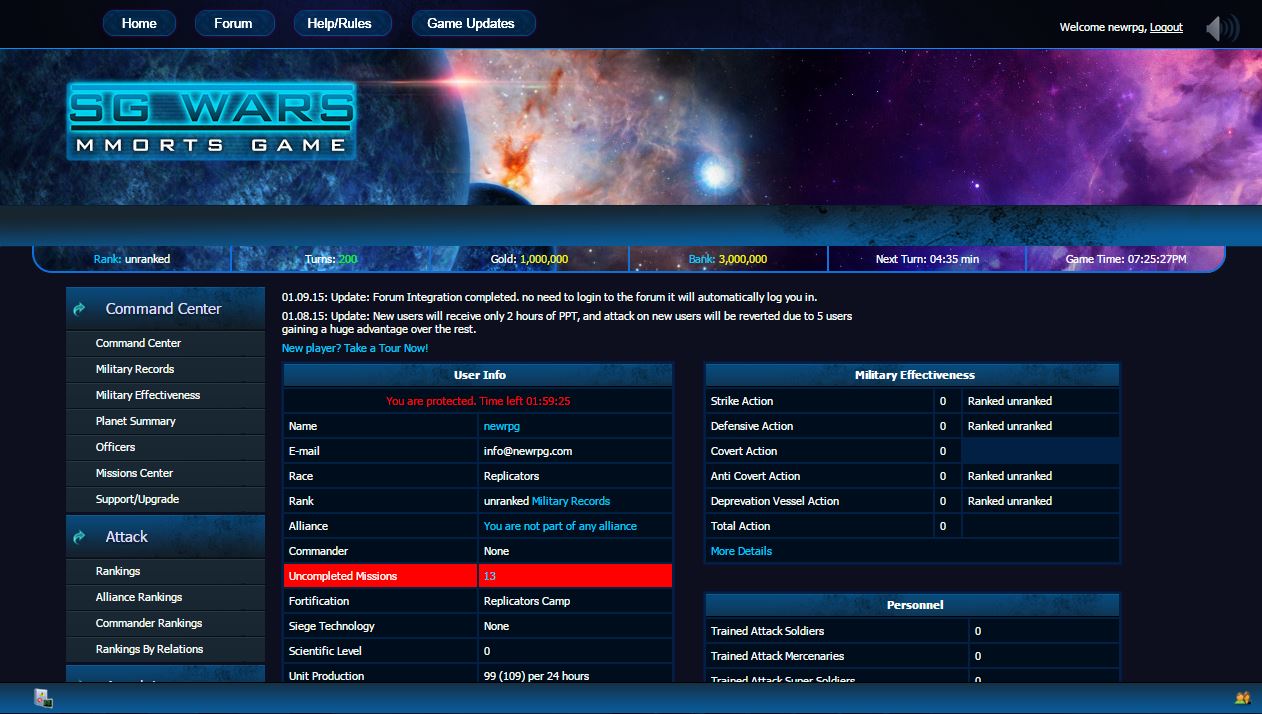 2

comments on

"SG Wars"
Johnny
January 11, 2015 at 02:50 am
Just a cash grab, admin will disappear in a few months which is really sad as this game has so much more potential than the admin can seem to see.
A top player.
January 11, 2015 at 02:07 am
It's a great game, would be better if the owner was competent.