Simunomics
Simunomics is a free simulation game about growing a virtual business. Read through the tutorial to understand the features of Simunomics. Start your company with 1 million ?ucks and fulfill your dreams. Visit your office where the main work is made and your warehouse to keep an eye on your products. Marketing center includes basic information about selling and buying. Build factories, buy yourself more land, grow your business and keep your eye on the rankings to see your development.





(25 votes, average: 4.4 out of 5)
Rate it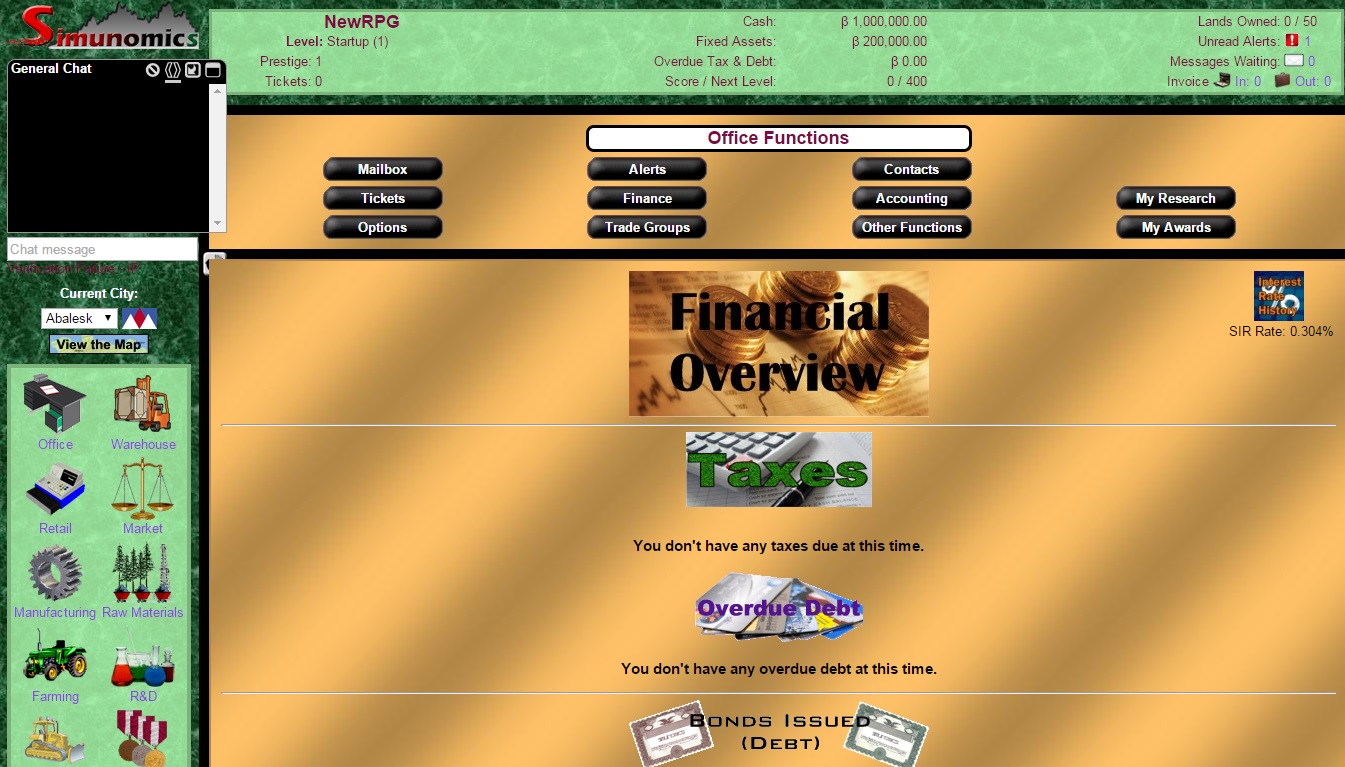 4

comments on

"Simunomics"
Paul
October 20, 2018 at 09:22 am
I played this game and it was fun....at first, but after awhile you would do the same repetitive things. I got bored with it and stopped playing.
Bob
October 07, 2015 at 10:51 pm
This game is the lamest thing that has ever existed. The economy is ever the same, accompanied by poor graphics, lack of player incentive and a generally lackluster attempt at an economic game.
Lalo/Lalc
September 16, 2015 at 01:31 am
Been playing this game for a long time as well. AND ITS THE BESTESTEST GAME EVER!!! 5 STARS!
saltwater
August 12, 2015 at 11:59 pm
I've been playing this game for a very long time!!! Best game ever!!!!