Skylinecrime
Skylinecrime is a mafia based city building game. Create your own city and be involved in a criminal world. Commit crimes, grow your resources, buy troops, expand your areas, complete challenges, join a family, gamble in casino, attack other players, manage and add more buildings. Compete with other players in rankings and unlock achievements. Make sure to gain mafia power as power determines how successful you are. Straightforward mafia game with amazing graphics. The game can be played via mobile or tablet as well. Game is free to play but does have ingame bonuses that can be bought with real money.





(141 votes, average: 4.88 out of 5)
Rate it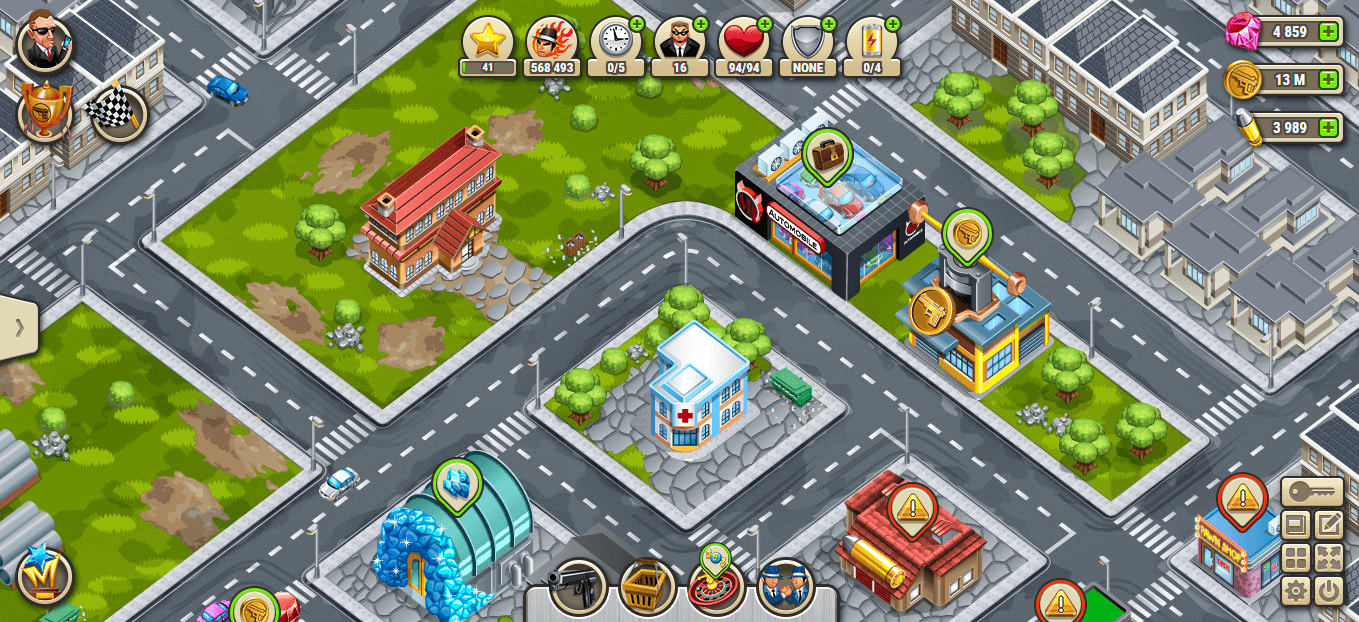 12

comments on

"Skylinecrime"
Jan de geynt
April 04, 2019 at 03:16 pm
Best game ever!
Oracle
April 02, 2019 at 12:46 am
Skyline is back!
Niels
March 29, 2019 at 08:18 pm
This game is not offline, it's still playable via: www.skylinecrime.net
Jefferson
November 15, 2017 at 10:12 pm
Best game ever!
Jana
November 14, 2017 at 06:05 pm
Nice game! ??
tim
April 25, 2017 at 12:42 am
nice game
iless
March 18, 2017 at 06:05 pm
I love the game, the owner is extreamly nice and is always active also it runs very smoothly no lag at all !
Slurfke
March 17, 2017 at 10:09 pm
there are 10 versions of this game under different name's posted on this site already , it's just a prefab game for milking players money.
Niels
March 19, 2017 at 04:12 pm
This is not true, The game isn't pay to win at all!
mick
August 22, 2017 at 10:38 am
he didnt say it was play to win lol hes saying it just like mafia creator 100s of versions of the same game just hoping to get money off people without doing a single line of coding and hes 100% correct.
Jarno
March 15, 2017 at 06:35 pm
Nice Game!!!
Bepke
March 14, 2017 at 12:53 pm
Skrt Skrrttt, nice game, love to play it
dread2
March 13, 2017 at 11:34 pm
Very nice game indeed :P
Jokerkind
March 12, 2017 at 05:21 pm
nice game runs smoothly and its addicting